In the face of growing competition PIA has moved to secure the demand by adding extra flight on its major domestic route, between Karachi and Islamabad from today.
PIA will start operating new flights PK-366 (Karachi-Islamabad) at 1300 while the return flight PK-367 (Islamabad-Karachi) will operate at 1600.
To accommodate these extra flight the time of PK-368 (Karachi-Islamabad) has been changed from 1100 hrs to 1000 hrs. Similarly time of PK-369 (Islamabad-Karachi) has been changed to 1300 hrs instead of the previous 1400 hrs.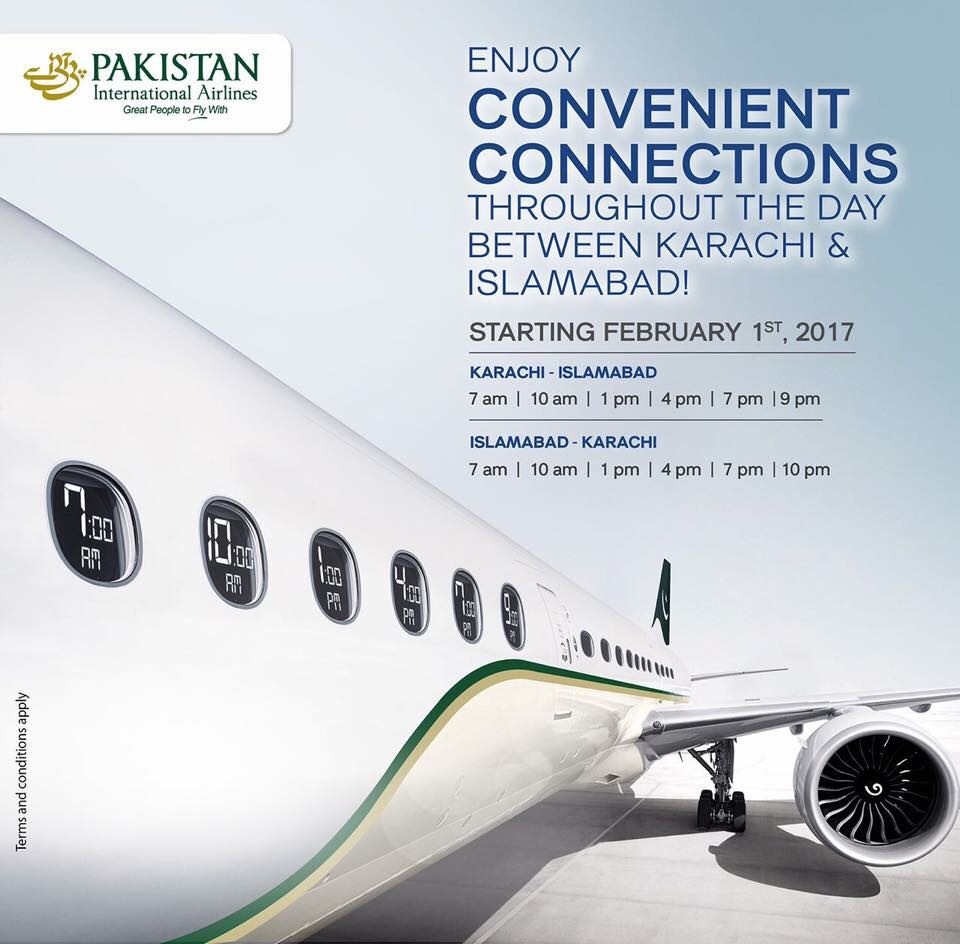 With launch of Serene Air many were expecting this from PIA who is currently the major player on this route. With 6 daily flight on Karachi-Islamabad-Karachi route PIA flights amount to half of the flights on this route. Currently Shaheen offers 3 daily flights and Airblue and serene offer two daily flights on this route.
What we have to see now is reduction in fares so more people can fly and also that this is not a knee jerk PIA action but a properly planned move.