Pakistan International Airlines has its fair share of negative publicity and fake news. A lot of times such negative news leaves a lasting impact and many viewers do not bother to verify or investigate such stories. So such bad stories pass on from one person to other and this creates a vicious cycle of bad impressions. PIA suffers from that where the organisation is at war with itself and constant leakages and from one group against another and one lobby against other lobby means that there is never shortage of bad publicity.
But journalism is not about lies and misleading audiences but about clarity and producing content that clears readers minds. BBC Urdu did an amazing job of putting 5 such myths to test and explain the reality to its readers. We at Pakistan aviation got really inspired from the BBC Urdu piece and decided to reproduce it as person latest information for our readers in English here. This article was published on 26 May 2016 so a lot has changed since then and we have modified the piece according to current data available.
1: PIA has old fleet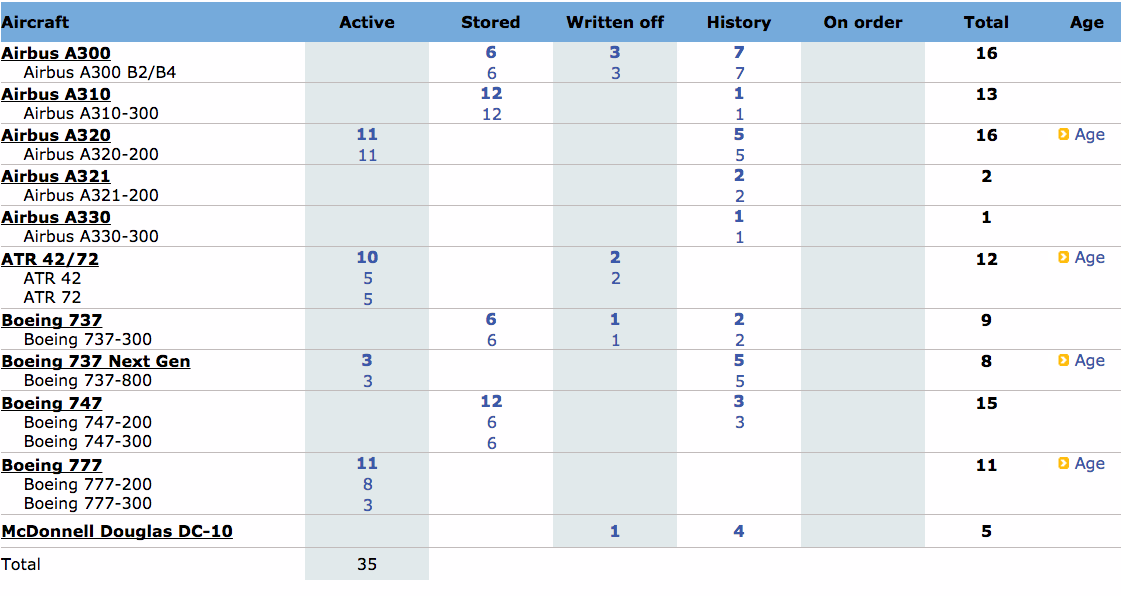 PIA has old fleet with aged planes and this is something you hear from everybody who doesn't bother to verify. But if you look at data which is independently available and verifiable you will find this is not true. There are websites available openly where you can check aircrafts proper age from the date it started flying.

PIA currently has a long haul fleet of 11 Boeing 777s out of which 4 are 777-240 ER, 3 are 777-340 ER and 2 777-2Q8 ER and 2 777-200 LR the long range version of the airliner. These aircrafts are all less than 13 year old as the oldest one of these 11 aircrafts turned 13 on 14 February. So the oldest Boeing 777 in PIA fleet is AP-BGK and its maiden flight was on 14 February 2004.
The BBC Urdu article mentions the Airbus A310s and PIA as it promised retired the A310s last December and now they are not part of the fleet. Thats how the average age of the aircrafts has dramatically reduced.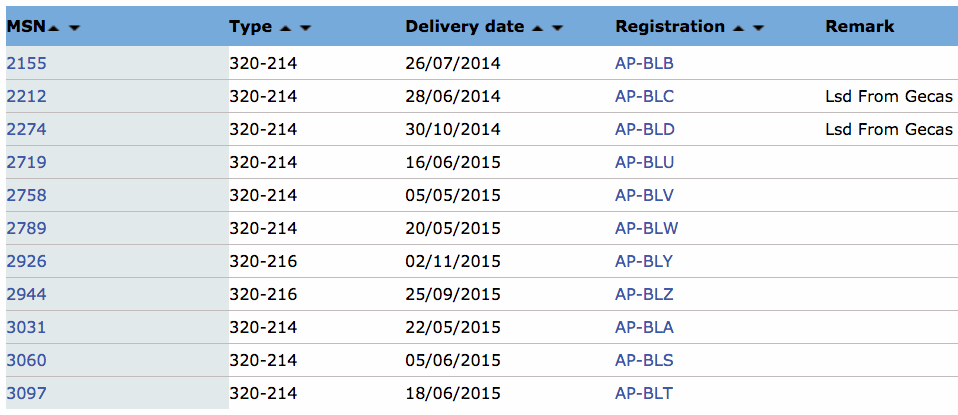 For medium haul PIA has 11 Airbus A320s in its fleet out of which 2 are 216 and rest are 214. These aircrafts are all less than 13 year old as the oldest one of these 11 aircrafts  will be turning 13 on 16 April this year. So the oldest Airbus A320 in PIA fleet is AP-BLC and its maiden flight was on 16 April 2004.

Now come to the short haul turbo props that are a hot topic since one of them crashed last year on its way to Islamabad. PIA currently has a 10 ATRs, out of the 10 5 are ATR42-500 that PIA got brand new from ATR directly. The first ATR42-500 joined PIA on 02 May 2006. The larger ATR72-212A are all less than 5 years old. So the oldest ATR 72-212A in PIA fleet is AP-BKY and its maiden flight was on first March 2012.
2: PIA planes are banned in Europe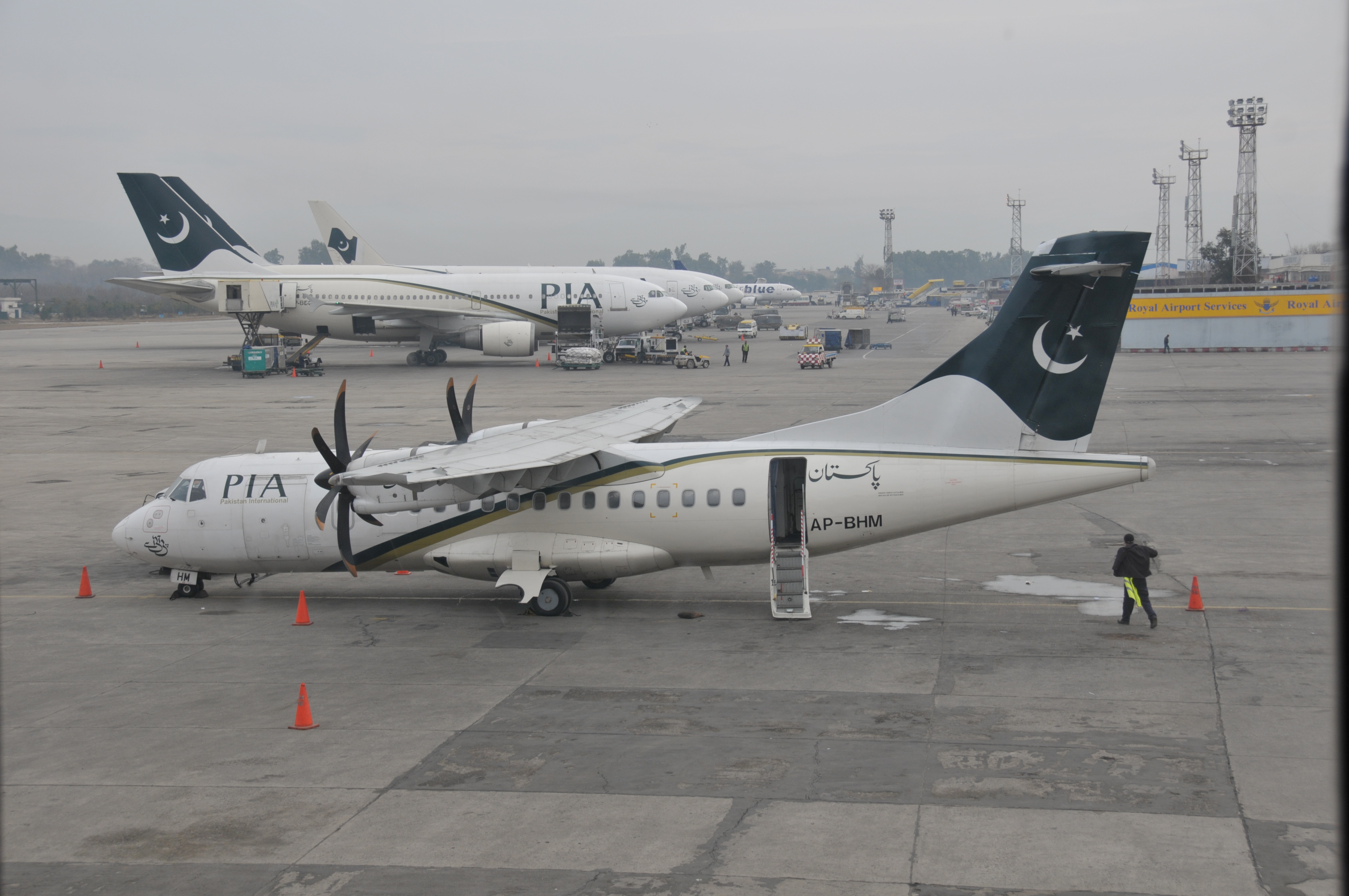 PIA planes can fly anywhere in the world and this myth is completely nonsense. In 2007 European Union regulators banned all but 9 of PIA planes from flying into European Union. But all the planes that were banned by EU are not out of PIA fleet. In 2014 EU put some restrictions on PIA planes with reference to cargo. But currently there are no such restrictions on PIA fleet.
3: PIA employees ratio per plane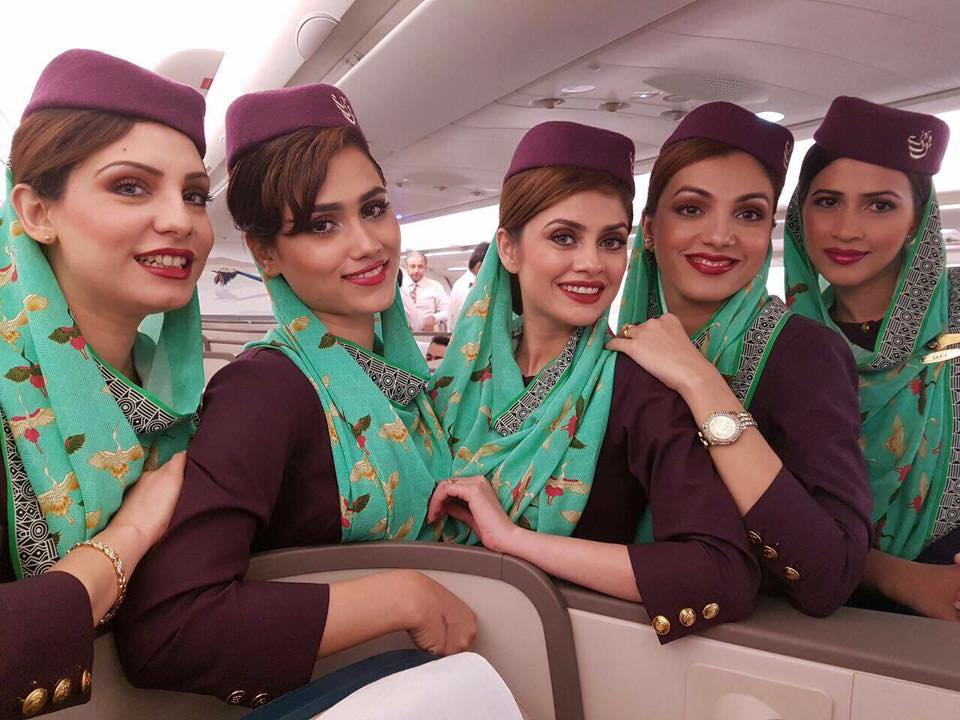 Now this is something that every single person who knows the name PIA uses as reference. From politicians of PPP who have the biggest share in this mess to the ruling PMLN. All talk about this big number but do not mention how it came to this point. But most of this is google and hearsay. PIA currently has 35 planes in its fleet which is a good number to quote as average. PIA has 14771 employees who are permanent while around 4500 to 5000 employees are contract.
The current government and PIA administration has tried to get rid of these contractual employees but opposition PPP is the biggest obstacle in this as it has backed the unions who always prop up a mutiny and the airline losses billions on daily basis. And a scared PIA management and government buckles down under this pressure.
What all these quoting such a number forget is total expense on these employees which is less than 20% of the total PIA expenses. A lot of these extra employees were hired because of political pressure and some of them never turn up to work for PIA and take their salaries without doing any work.
4: PIA burden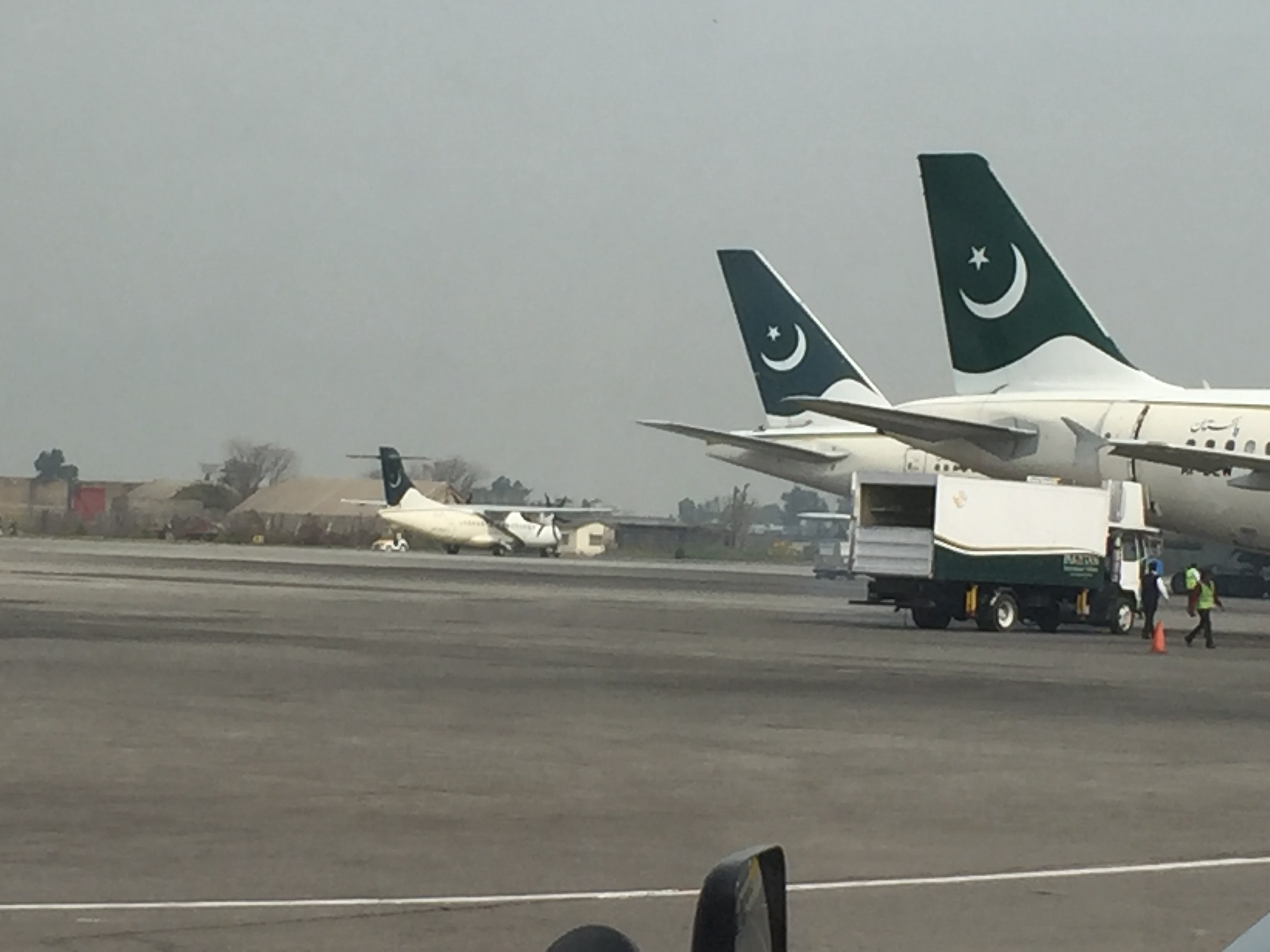 With average 35 planes PIA daily operates more than 120 flights on domestic and international routes. PIA has best landing rights at one of the best airports in the world. At airports where many airlines struggle to get slots PIA has grand fatherly rights. If PIA increases its fleet number it can fly to many such destinations providing direct flights to Pakistani passengers. Majority of PIA flights are to Middle East and Gulf states and that is where majority of the competition emerges for it. And a debt stricken PIA can never imagine to compete with Gulf giants with deep pockets. So there are around dozen airlines from just 6 countries competing with 3 airlines from Pakistan.
The current aviation policy gave landing rights to so many airlines at majority of Pakistan's international airports. For example PIA can not imagine to fly bigger aircraft than A320 to Dubai while Emirates flies Boeing 777s to even Multan and Sialkot. In 2005 these airlines flew around 100 weekly flights to Pakistan now that number is around 400. In short the passengers can also fly on PIA, Shaheen and Airblue if the current policy is made more Pakistani aviation friendly. So the whole advantage given to Middle Eastern airlines is at the cost of PIA.
Final Word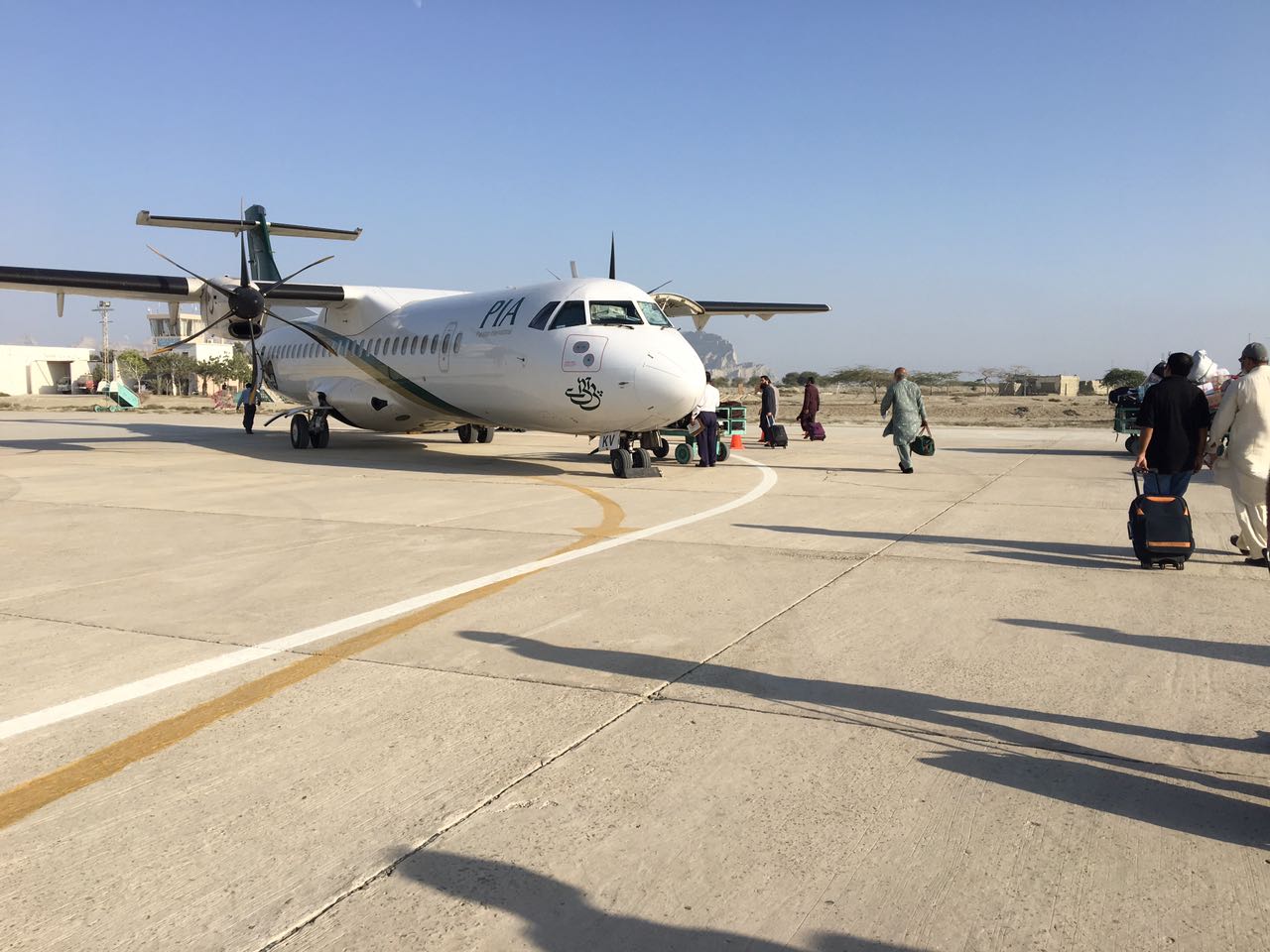 PIA is the only hope for all those passengers who fly from remote airports of Pakistan like Gilgit, Skardu, Chitral, Zhob and many more. The argument is valid that because PIA takes government and tax payers money it has to operate but imagine if its goes out of hands of government who will operate these flights? Given the series of problems at such airports and the sort of tantrums one has to take at the hands of politicians. Because a private company will treat everybody as a customer not VIP. No private company will open an office at the national assembly.