PIA becomes the first Pakistani airline to commence three weekly flights from Karachi to Najaf, Iraq from 14th September 2017. The soft launch of flight was held at PIA Head Office on the finalisation of flight operations. The tickets are available for sale effective from Thursday 24 August 2017. PIA will provide through check-in for passengers traveling from major cities of Pakistan.
PIA will initially operate three flights a week from Karachi toNajaf providing connections from major cities of Pakistan with convenient timings. Passengers will now be able to travel from their respective cities without the hassle of long waits and will get their luggage at their final destination.
PIA's CEO, Nayyar Hayat said that the concept is to provide convenient, seamless connection through check-in from the major cities of Pakistan for Najaf flights from Karachi of course on competitive fares. But how this strategy will spell out in reality is another issue because it will take a lot to convince passengers to fly to Karachi and then onwards rather than flying from their own departure airport.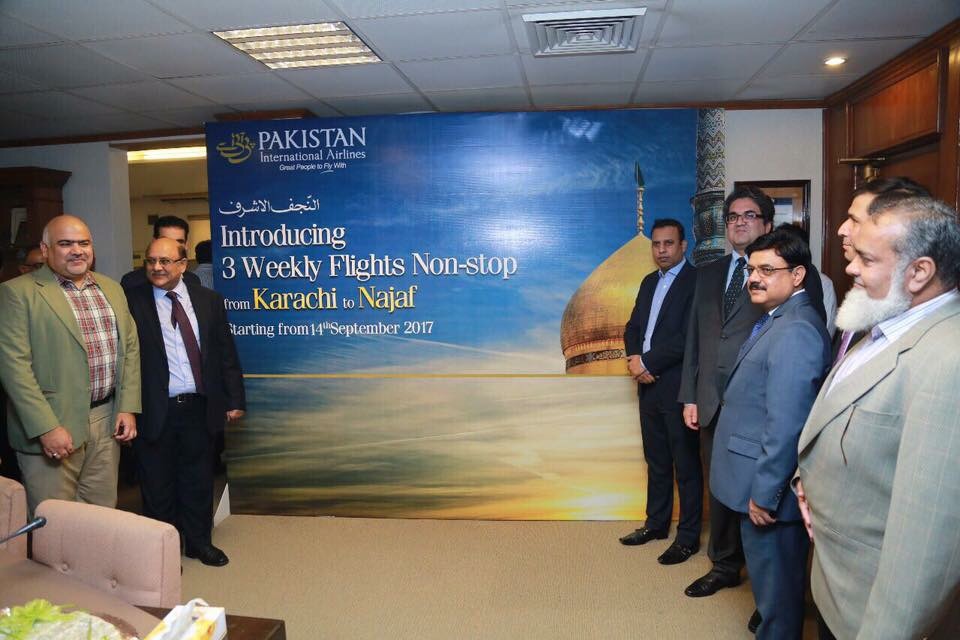 Addressing the same issue Mr. Hayat said that PIA aims to improve its service standards based on customers' and travel agents feedback so that the service gaps must be filled while incorporating the availability and demand factors.