PIA spokesman rebutted the news about a PIA plane making an emergency landing. Mashood Tajwar said that there was no emergency landing at Lahore airport for flight PK 296 for the sector Rahimyar Khan – Lahore on Tuesday morning. Pakistani news channels and some startup websites carried out the news without verification. Some even made ludicrous claims about application of reverse thrust after landing. PIA spokesman said that a PIA flight PK 1296 from Rahim yar Khan to Lahore landed normally at Allama Iqbal Airport. However, there was an indication of instrumental malfunction in the cockpit. To save time the aircraft A320 was not parked near to the satellite rather it was tugged to the bay area. There PIA engineers carried out maintenance and cleared the aircraft after thorough checks. The aircraft previously operated flight PK 296 from Abu Dhabi to Rahim yar Khan then onwards to Lahore. All passengers disembarked safely from the aircraft as a routine.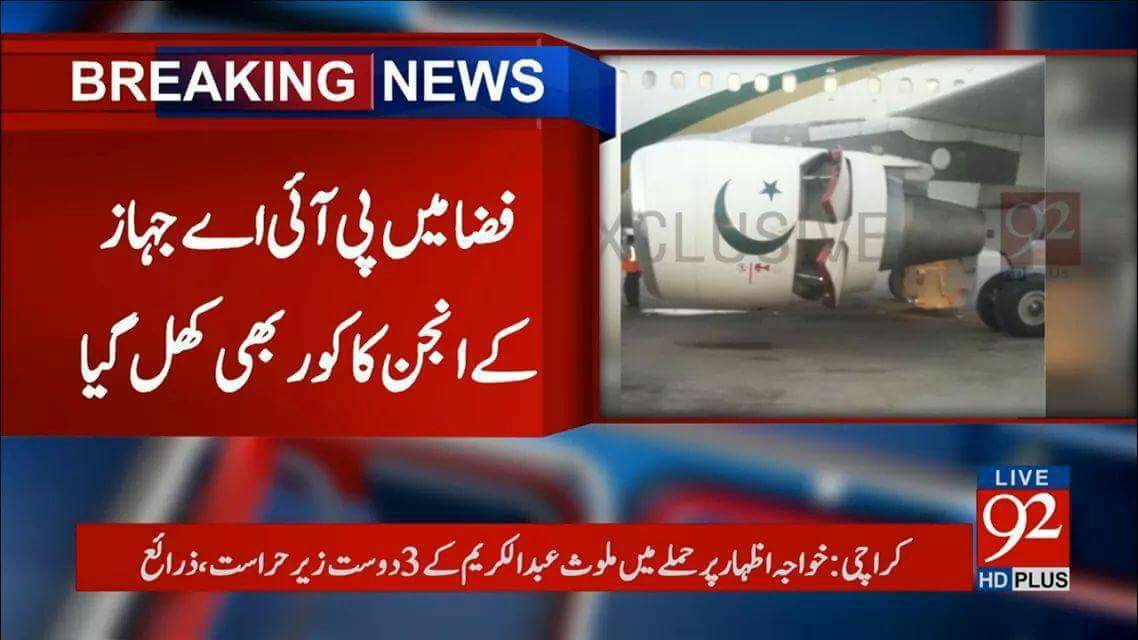 It is not the first time Pakistani media has carried out news items based on false information. And it is not the first time that Pakistani media showed their ignorance of aviation through their news coverage. Media channels and a website that is notorious for carrying out baseless and fake news items against PIA claimed that the aircrafts "engine covers got unbolted".
Now this is a first in aviation history and that an aircraft engine covers got unbolted. What the ignorant reporter was referring to was the application of reverse thrust. We seriously wonder if these journalists know how to use google and YouTube.
Another incident communicated by PIA spokesperson was about the instrumental malfunctioning that was observed in the wet leased aircraft A320 acquired from Vietjet currently serving PIA schedule. Flight PK 368 for the sector Karachi-Islamabad was called back for necessary maintenance as the facility at Islamabad was not available for the company i.e. Viejet. Later, the passengers were flown to Islamabad by PK 366 after half an hour.