The Commissioner of Islamabad with Civil Aviation Authority has launched a shuttle bus service from Secretariat till the new Airport. To start this new service an air-conditioned bus is hired from Skyways transport company and it is painted with CAA over it. As far is now there is no information about the timings or stops of this bus service.
This bus service was originally announced by the former Mayor of Islamabad and Chairman CDA, Sheikh Anser Aziz in September 2016. Former Prime Minister of Pakistan Mian Muhammad Nawaz Sharif instructed the CAA and CDA to operate this bus service. Initially, the plan was to operate this bus service from three most feasible points in Islamabad so that maximum people can avail this transport service.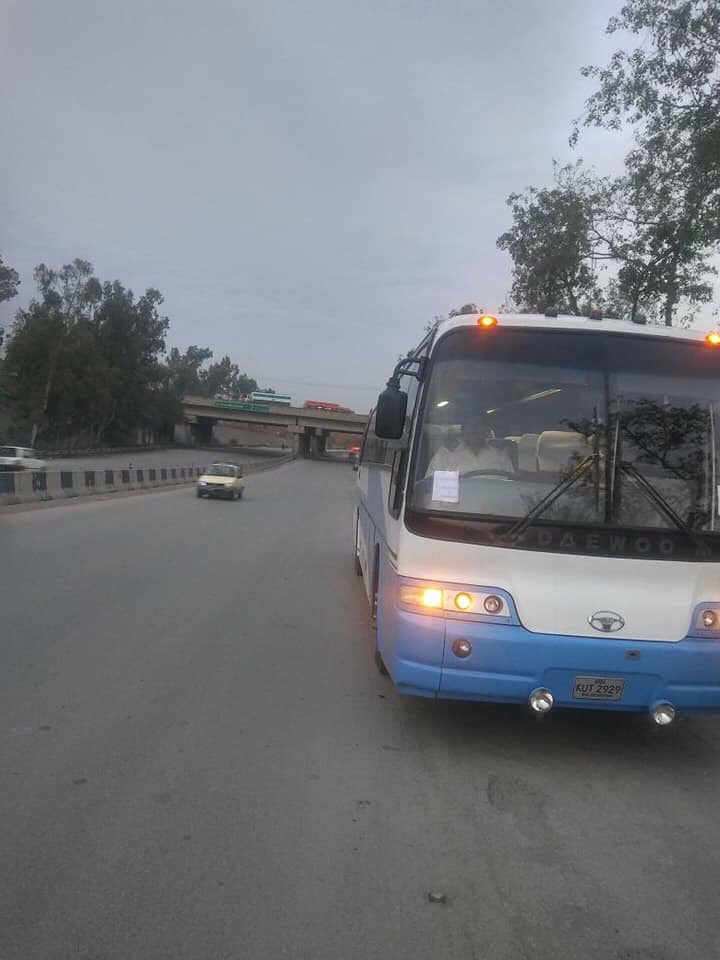 According to a post on Deputy Commissioner Islamabad's facebook page, a 'new bus service has been started by SITA up till the new airport as per the directions of Aviation division. The service can be availed by the employees of the airport at concessional rates as approved by them. In addition, the general public can also use this service from secretariat till new airport".