Pakistan's second largest airline Airblue fulfilled a lifelong wish of Bijli, a transgender from Islamabad whose real name is Muhammad Asghar. Bijli is a well-known person to Islamabad residents who see her often in Islamabad at various events. Bijli who is a known social activist, philanthropist who is working as an active representation of under privileged transgenders' society. She works with Ms. Muniba Mazari in her food drive. She is enthusiastically working with her in giving away free food & some time to promote harmony & humanity amongst homeless & street children.
Bijli shared her wish of flying to Karachi to meet her loved ones. Airblue fulfilled her wish by sponsoring her air travel & meet & greet service. Bijli was overwhelmed by the experience and thanked Airblue for this great opportunity.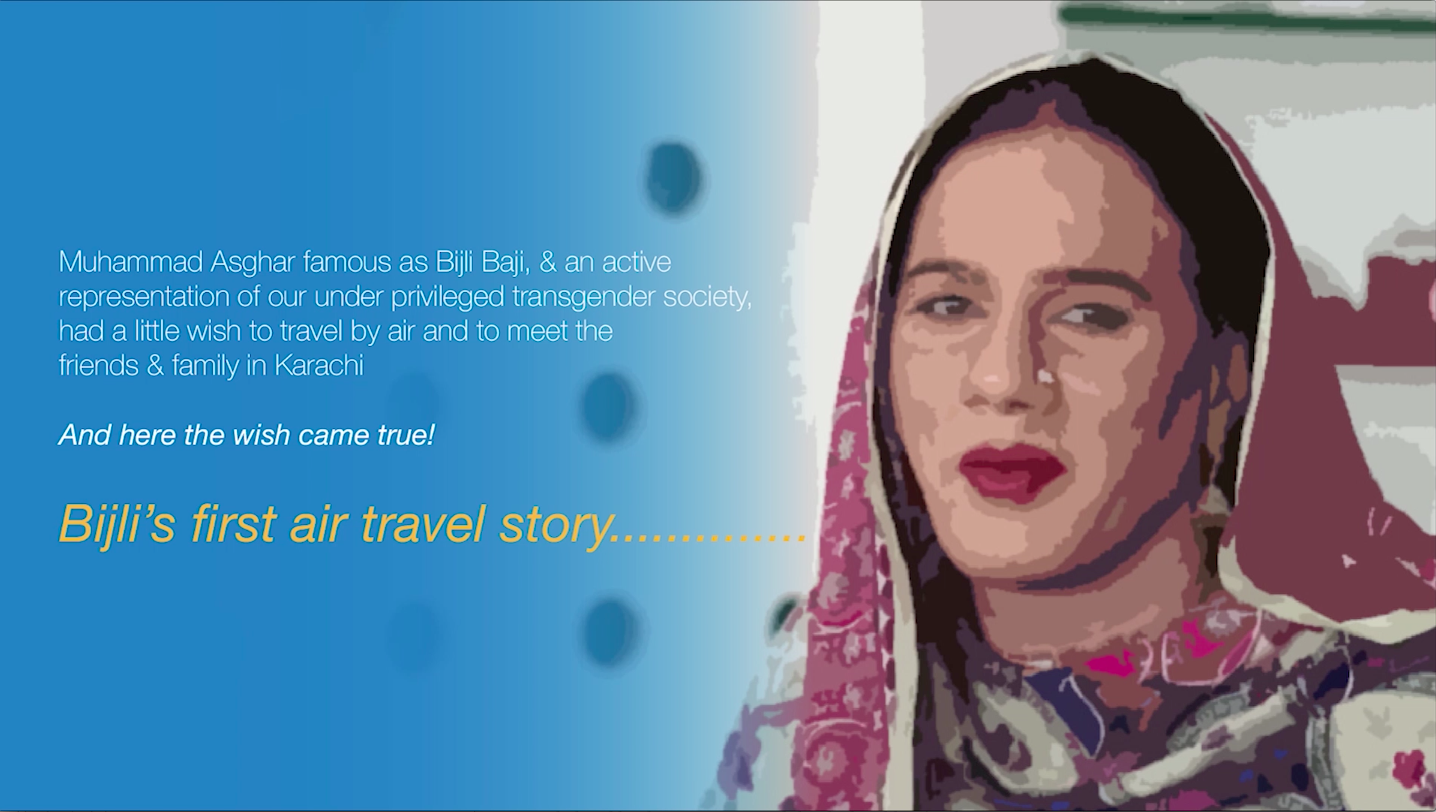 We at Pakistan Aviation salute the Airblue marketing team led by Rabia Riaz who executed this idea. It is important that our airlines provide travel opportunity to those who can not afford it. This is one great example and we hope they will continue to do this in future.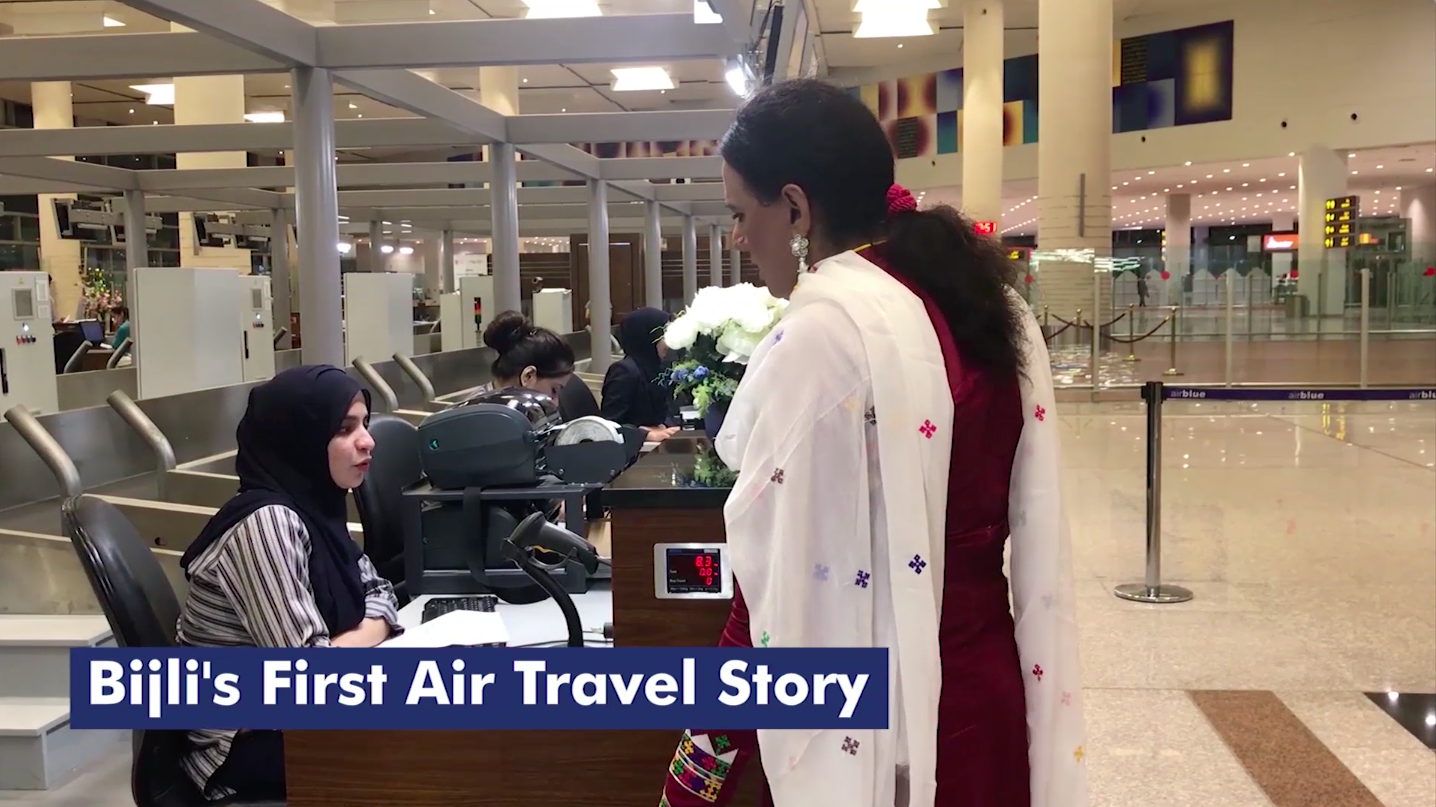 It is important to note that in 2018 Pakistan passed a law that recognises transgenders as a legal citizen and allows them to self-identify as male, female or gender X. This paved the way for them to obtain identity cards and passports and they can travel on planes as an ID card is required to board a domestic flight.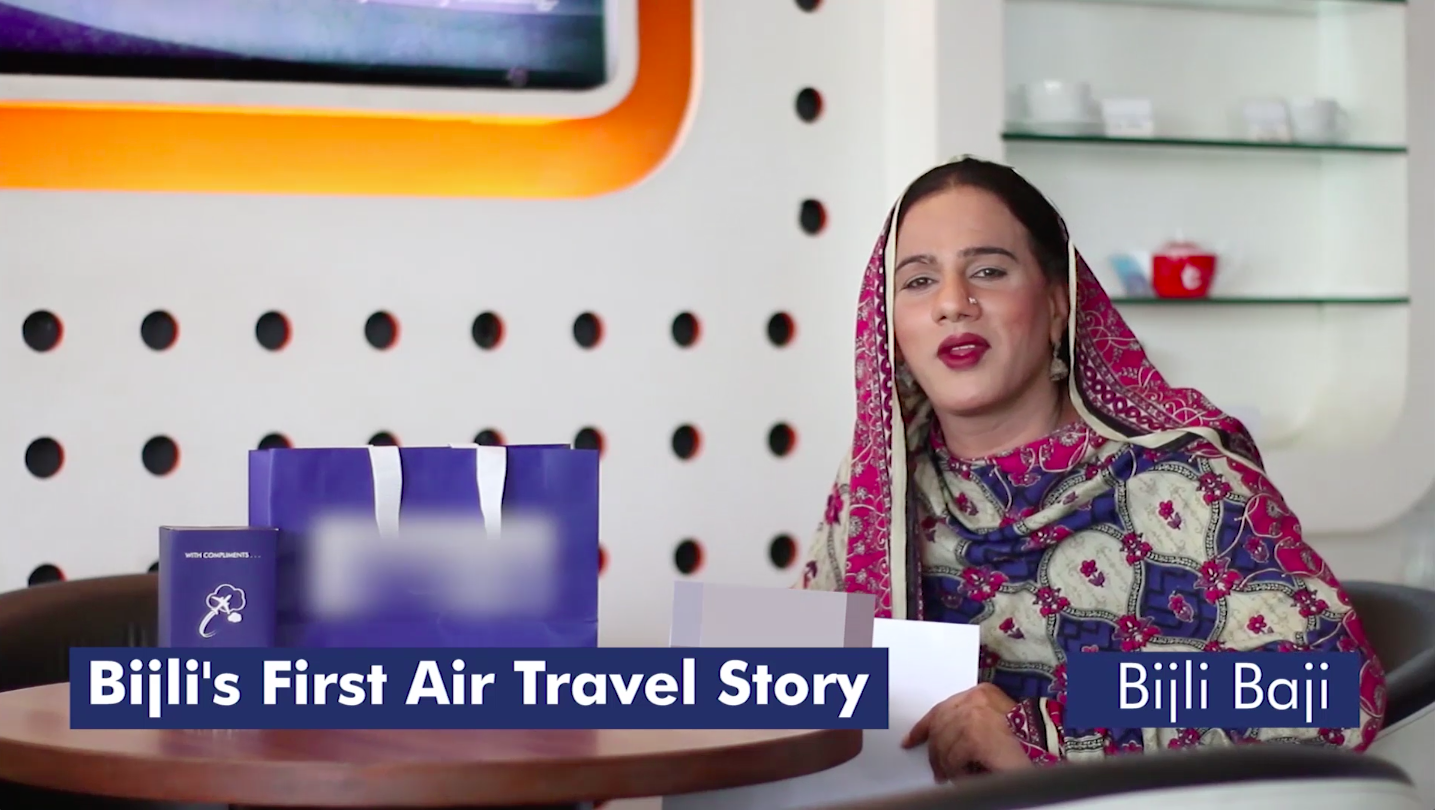 According to the 2017 census, the total number of transgenders' in Pakistan was around 10418.