A Pakistan International Airline Boeing 777-200 LR hit the boarding bridge at Karachi airport. As a result, the departure of flight PK-783 from Karachi to Toronto is delayed. The aircraft in questions is the world record holder Boeing 777 AP-BGZ.
The Cowling of engine number one of AP-BGZ was damaged by the jet bridge at Karachi's Jinnah international Airport.
The plane was inspected by PIA engineers and the damage was minor and had no impact on the engine. After clearance, the plane has now departed from Karachi as flight PK-783 to Toronto.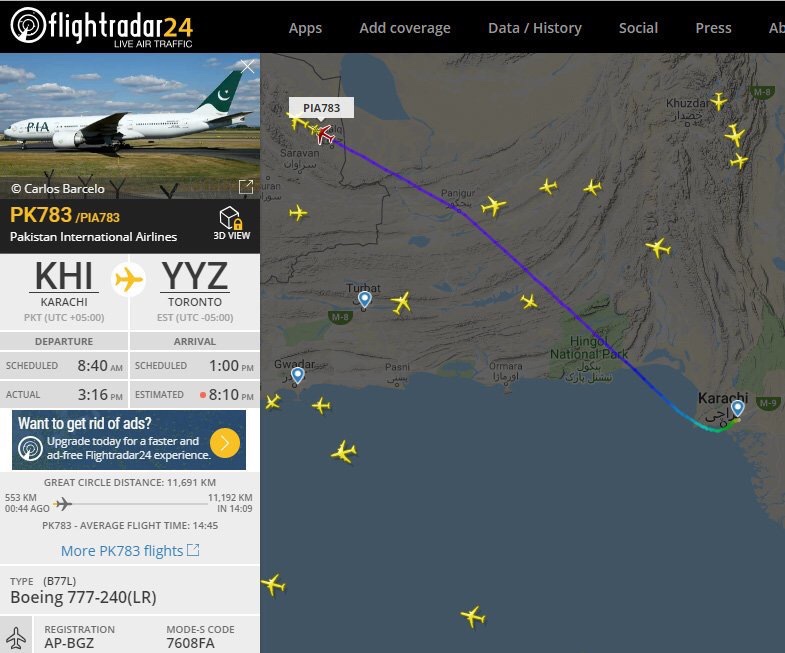 The flight was delayed for at least 6 hours but eventually the plane has left.