The first British Airways flight has landed in Islamabad on Monday 3rd June as the airline began its first service between the UK and Pakistan in 10 years. The flight brought British Airways chief commercial officer Andrew Brem with other airline officials. They also opened the new British Airways office in Islamabad. Andrew Brem also called on Prime Minister Imran Khan at PM Office. Prime Minister said that resumption of flights of British Airways to Pakistan will help the tourism sector in the country and will also send a positive signal for greater trade and investment.
British High Commission team along with the Federal Minister for Aviation, Advisor to the Prime Minister on Commerce, Textile, Industry & Investment, and Advisor to the Prime Minister on Overseas Pakistanis and Chairman PTDC, welcomed the aircraft in Islamabad as both the Union Flag and Pakistan's national flag were waved from the cockpit roof hatch. On-board the first flight from London was Andrew Brem, Chief Commercial Officer at British Airways.
The British Airways has officially opened an office in Islamabad for the airline's local dedicated team, which is testament to the investment the airline is making in the country.
The British High Commissioner Thomas Drew, Chief Commercial Officer Andrew Brem and Chief Pilot of the inaugural flight Captain Rod Young met with the Prime Minister Imran Khan.
The British High Commission has arranged a press conference which was attended by the British High Commissioner Thomas Drew, Chief Commercial Officer Andrew Brem, Federal Aviation Minister Ghulam Sarwar Khan, Advisor to the Prime Minister on Commerce, Textile, Industry & Investment Abdul Razak Dawood and Prime Minister's Special Assistant on Information & Broadcasting Dr Firdous Ashiq Awan.
The UK's International Trade Secretary Dr Liam Fox MP: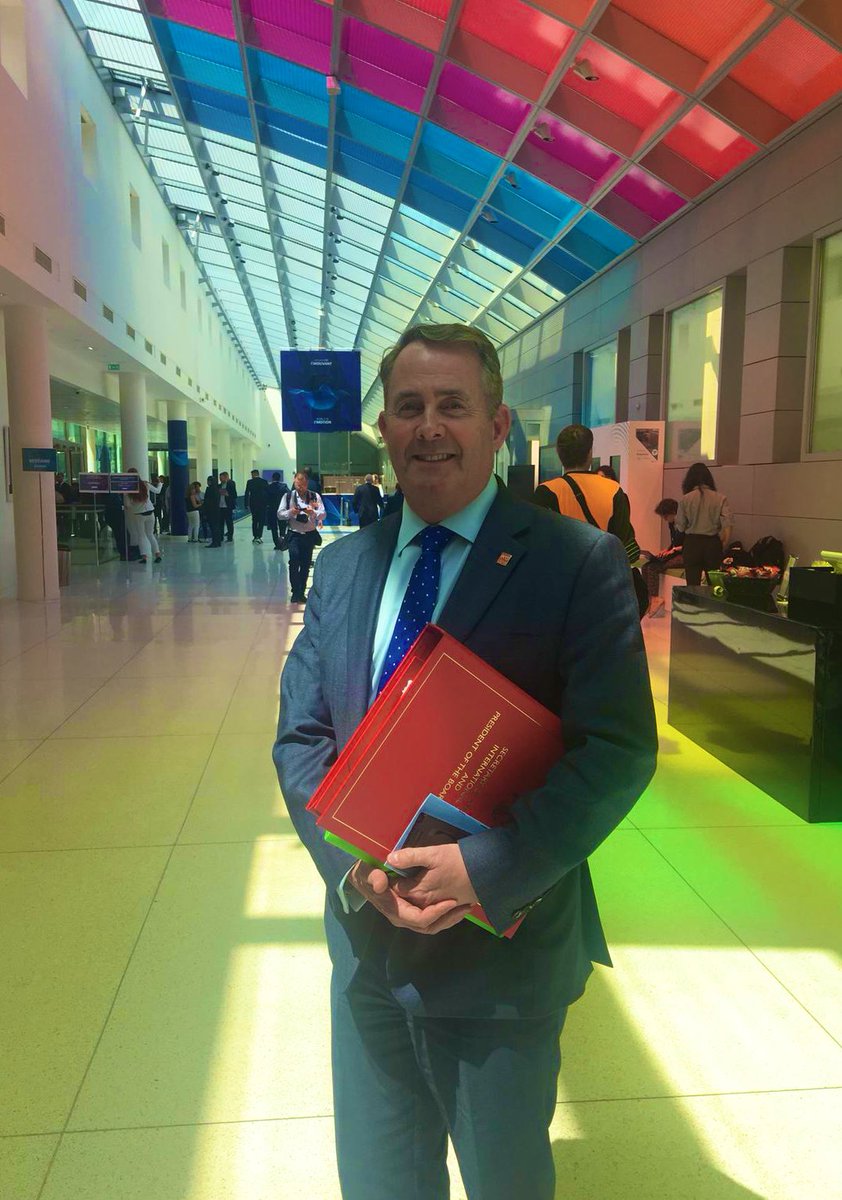 "The relaunch of British Airways flights between the UK and Pakistan after more than ten years will be a major boost for trade between our two countries. It is no surprise that it is an iconic British airline that is the first western airline to fly return to Pakistan, a symbol of the strong and growing relationship between our two countries.
"I congratulate the British Airways team, the British High Commission and the impressive efforts of the Pakistani government for making this happen. We are confident that British Airways will act as a catalyst to bring even more British companies to one of the world's largest markets."
British High Commissioner Thomas Drew said: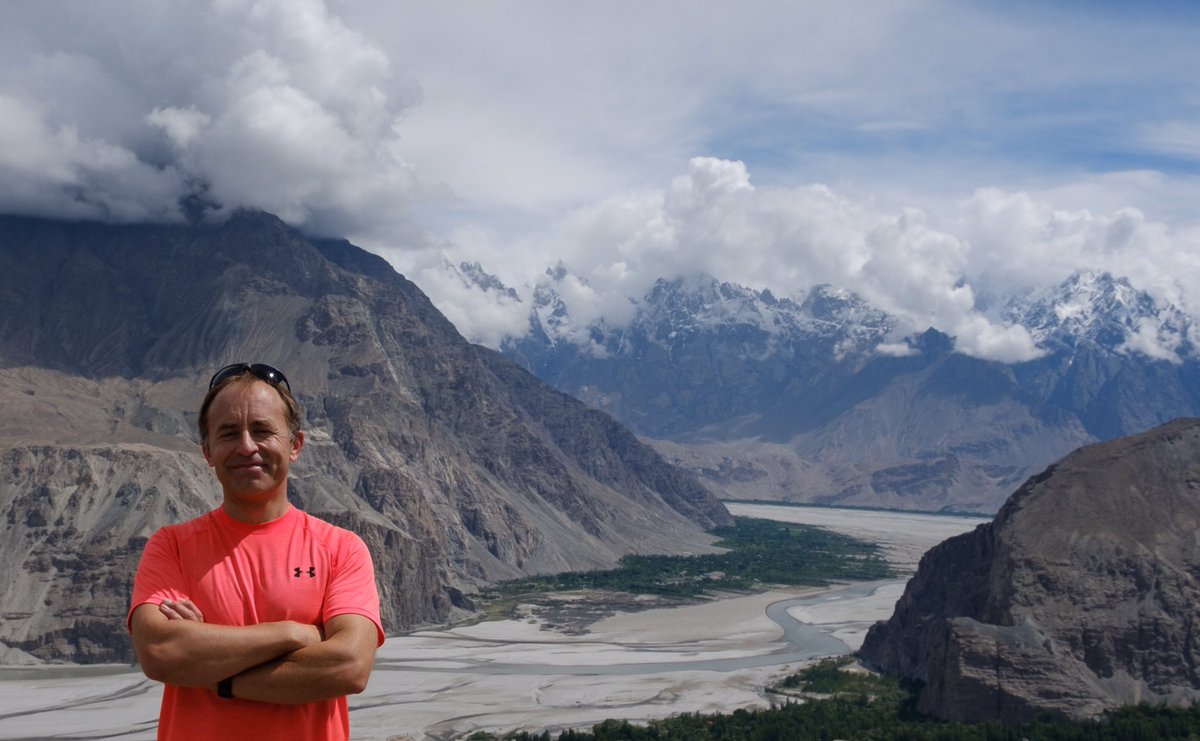 "Today is a big day for the UK and Pakistan. With British Airways' new direct service between London and Islamabad, Britain's flag carrier is back. The two countries, already so close in so many ways, take a step closer.
"British Airways is the first European airline to return to Pakistan for more than 10 years. This flight is a symbol of the extraordinary links between our two countries – from commerce, culture and cricket to people, politics and education. I see this new service as a vote of confidence in the future of those links. It will give a particular boost to trade and investment. And it is of course tribute to the great improvements in the security situation in Pakistan in recent years. Welcome back."
Chief Commercial Officer at British Airways Andrew Brem said:
"Today is a great occasion for British Airways as we resume flights to Islamabad after a decade. The atmosphere on board our state-of-the-art 787 aircraft was spectacular, as was the warm welcome on the ground. British Airways has a proud history of flying to Pakistan – we first operated flights to Islamabad in 1976 – and we couldn't be more excited to be back."
Federal Aviation Minister Ghulam Sarwar Khan said:
"I welcome the initiative of British Airways for resuming their flight operation in Pakistan. This shows improvement in security situation of Pakistan. In addition to this our government has intention to promote tourism by easing visa policy for other countries. For this purpose, we have started Pakistan Online Visa System, under which the online visa facility has been provided to the citizens of 175 countries. Similarly many other foreign airlines are also planning to resume their flight operations in Pakistan after seeing a conducive business environment and improved security situation in the country."
Flights will run three-per-week on Sunday, Tuesday and Thursday from London Heathrow, operated using a three-class Boeing 787 Dreamliner with World Traveller (long-haul economy), World Traveller Plus (long-haul premium economy) and Club World (long-haul business class).
Customers travelling can expect bespoke services to enhance the on-board experience including a halal meal option in every cabin, while the airline will also ensure sauces in every meal do not include alcohol or pork. As with any British Airways flight, customers can also pre-order a range of special meal options including vegetarian and vegan options.
The airline has a number of Pakistani and British Pakistani colleagues who speak Urdu, and there has already been considerable interest from these colleagues to work on the flights.
British Airways' long-haul flights include extremely generous hand baggage allowances – one large cabin bag with a small laptop or handbag – complimentary food and drink, online check-in and free seat selection 24 hours prior to departure. Customers landing in to London can connect on to British Airways' network which includes over 30 destinations across North America, with over 70 flights per day to the US through the airline's joint business with American Airlines. Customers can also connect to over 30 countries in Europe.
British Airways is amid a £6.5 billion investment for customers, including the installation of the best quality Wi-Fi and power in every seat, fitting 128 long-haul aircraft with new interiors and taking delivery of 72 new aircraft.