Pakistan International Airlines (PIA) operated its first flight post-EASA suspension of its TCO. An Airbus A330-300 operated by Hifly Malta as flight 5M9702/HFM9702 took off arrived at Islamabad International Airport carrying 265 passengers. Right now the flight 5M9701 is on its way back to Manchester from Islamabad.
The Airbus A330-343 of Hi Fly Malta has 2 class configuration. 30 seats in business class while 255 in economy class. The first flight carried 26 passengers in the executive economy while 239 passengers travelled in the economy class.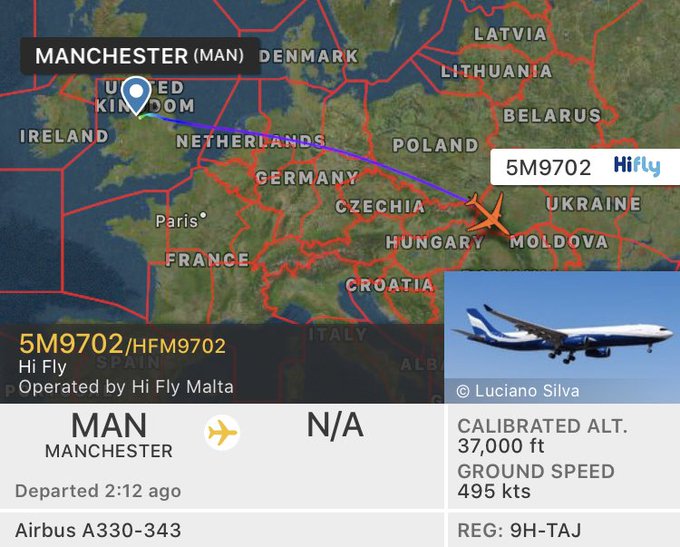 PIA will be using Hi-Fly AIrcraft to connect London, Birmingham and Manchester to Islamabad. PIA is also operating two special flights to Paris from Islamabad. The first flight will depart from Paris for Islamabad on 15th August and return next day to Paris. The second flight will depart from Paris to Islamabad will depart on August 29 and return from Islamabad for Paris on August 30.