Pakistan's youngest private airline Serene Air has announced today that it will start operating two new flights and add new destination Faisalabad to its route network. Serene is also launching flight to Quetta from Lahore from 19th April 2017. Serene Air started operations on 29 January this year and launched with first flight operated between Karachi and Islamabad. During last 3 months Serene Air expanded its operations and currently flies on Islamabad-Karachi, Lahore-Karachi, Karachi-Islamabad via Quetta and Peshawar-Karachi routes.
The flight from Lahore ER-543 will depart at 10.15 in the morning and return flight from Quetta ER-542 will depart 12.40. Initially the flights will operate thrice weekly on every Tuesday, Thursday and Saturday. The flights from Faisalabad to Karachi will start operating from 20th April 2017.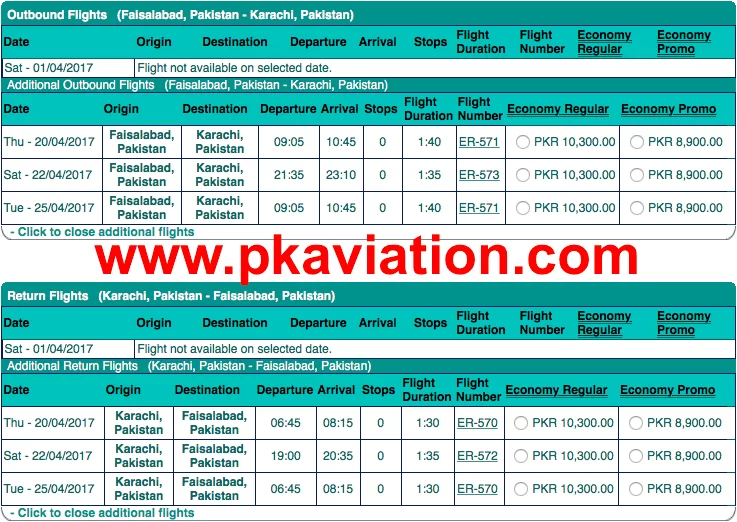 Serene will operate three weekly flights between Karachi and Faisalabad. Flight ER-570 will depart at 6.45 from Karachi for Faisalabad on Tuesday and Thursday while flight ER-572 will depart 19.00 from Karachi on every Saturday. Return flights are ER-571 departing at 9.00 every Tuesday and Thursday while ER-573 will depart at 21.35 every Saturday. The inaugural tickets are offered under economy promo at RS.8900/- one way.
Serene Air has received good reviews so far from travellers regardless of the fact that its brand new plane is missing in action from last two months and is undergoing maintenance after it had a collision with a tow tug at Islamabad airport. There are rumours that AP-BNA will return to service before launch of these new routes. Serene's second Boeing 737-800 is already shaping up fast in USA and it is scheduled for delivery very soon.