Pakistan's second largest and oldest private airline Shaheen Air international has declared war against the country's aviation regulator Civil Aviation Authority. Today in a press conference the airline's chief Commercial officer Faisal Rafique accused the regulator of "giving favours to foreign airlines and the loss making national carrier: Pakistan International Airlines" at the expense of their business. Shaheen CCO said that Faisal Rafique also exposed the lies spread by Civil Aviation Authority that are spread through cronies in media. In a first of its kind Shaheen has come out to challenge the country's regulator that riddled with corruption and mismanagement.
Shaheen CCO Faisal Rafique said that "due to civil aviation policies we had severe cash flow problems because we were not been able to sell tickets on time and had to operate flights empty because regulations meant we can not sell tickets." Faisal showed the letter by CAA that nullifies the claims spread in media by PCAA according to which the total "dues owed to PCAA are 48 crore rupees that is 3 weeks payment and we as an airline have been paying this from last four years on time." Faisal accepted the fact that Shaheen was not paying dues on time because of cash flow issues. He complained that from last few months PCAA has made it nearly impossible for them to run their operation.
Faisal Rafique stated that we have submitted a payment plan due to sever cash flow issues which was rejected. Faisal accused the director general PCAA and his deputy for the losses incurred by the airline. Shaheen air called CAA policies "harsh" that are "targeting local private airlines and stifling their growth, while benefits are being reaped by Foreign & National carriers".
Shaheen Airline said that their RPT license for 4 years was put on hold, while the airline was only given interim approvals for 15 to 30 days. Furthermore, the same objections which were the primary reason of delay in SAI's RPT license were resolved without hassle for PIA.
According to Shaheen "another example of delay in approvals by CAA is the SAI's inaugural flight NL678/679 from Multan to Muscat, which was expected to depart on 23rd April, 2017, but was barred from operation due to a non-disclosed reason".
The airline claims to submit an approval letter for this new route was sent to CAA on 5th April, 2017, however the approval was put on hold without assigning any reason on the letter.  According to the airline more than 300 passengers were stranded.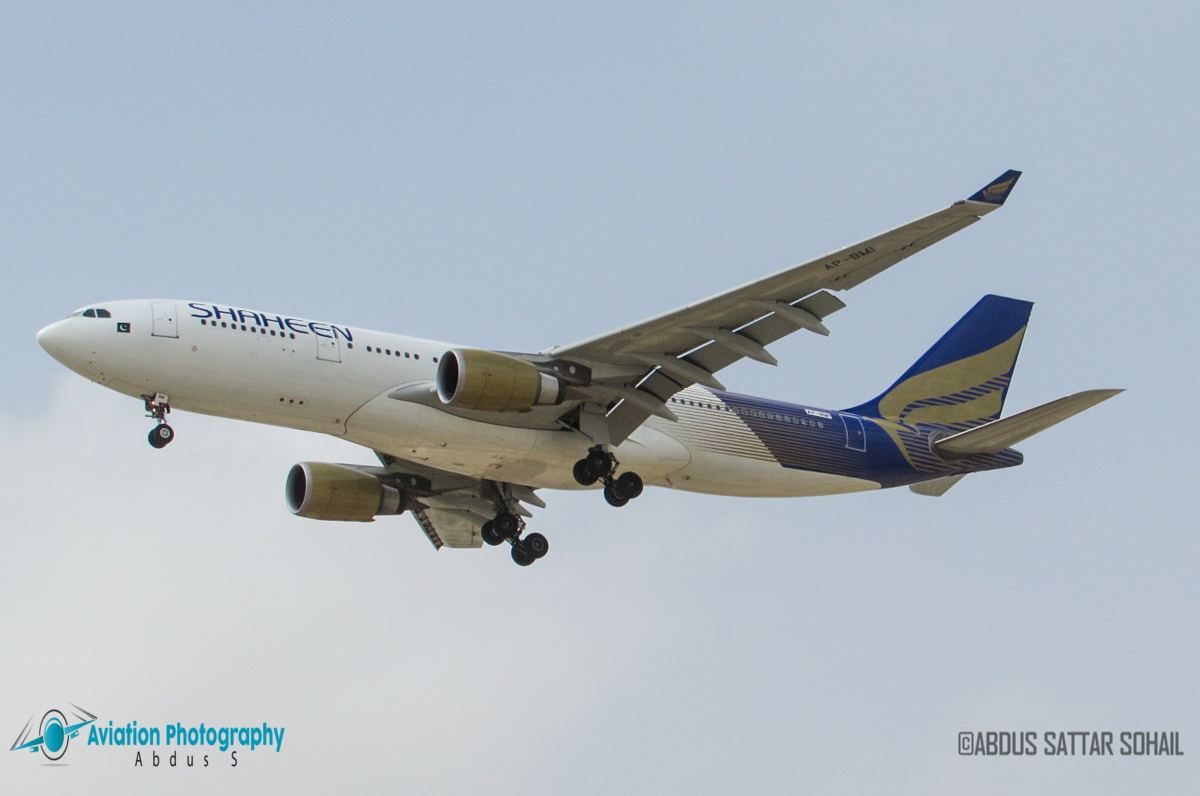 The airline also accused CAA policies for "causing similar hurdle were created in SAI's routes to Manchester and Kuala Lumpur". The airline was denied to operate the inaugural flight for Manchester on the grounds for not performing the proving flight on short notice. While SAI maintains that they are the only local airline to perform a proving flight for the authorities.
Shaheen air highlighted the issue faced by other private airlines that their aircrafts are usually put on hold for 15 – 30 days for inspections, not only hurting revenues and cash flows, but creating additional expenses in the shape of parking charges and other fees. These are hefty amounts that dents the airline's cash flows resulting in major losses. In recent days PCAA has resorted to extreme measure of denying access to facilities such as air bridges. 
It is very important to know why the same heavy handedness is not shown for the dues that PIA has to pay. PIA owes dues of over billions of rupees to PCAA but they never face any issues, no denial of airbridges no threatening letters so why this double standards for only private airlines?
Shaheen air prayed that if the CAA does not change its biased decision making, more than 5000 people will lose their jobs, and Pakistan's aviation industry will suffer for years to come. On the hand secretary aviation division has already accepted the fact that foreign airline are dumping capacity in Pakistan.