Pakistan's second largest airline Shaheen Air International is working on to launch new routes from Faisalabad airport. Faisalabad airport has recently attracted new airlines and routes after improvement of infrastructure at the airport. Currently the airport terminal is undergoing major expansion that is scheduled to be completed by the end of this year or beginning of 2018. Recently Serene Air second also started flights between Karachi and Faisalabad. 
Shaheen Air has announced to offer flights from Faisalabad airport to Karachi, Jeddah, Riyadh and Sharjah from May 2017. The airline aims to attract the pilgrimage traffic that flies mostly from Lahore and there is a lot of demand. The airport runway currently can not handle wide body aircraft with full payload so most of the traffic on the airport is by narrow body aircrafts.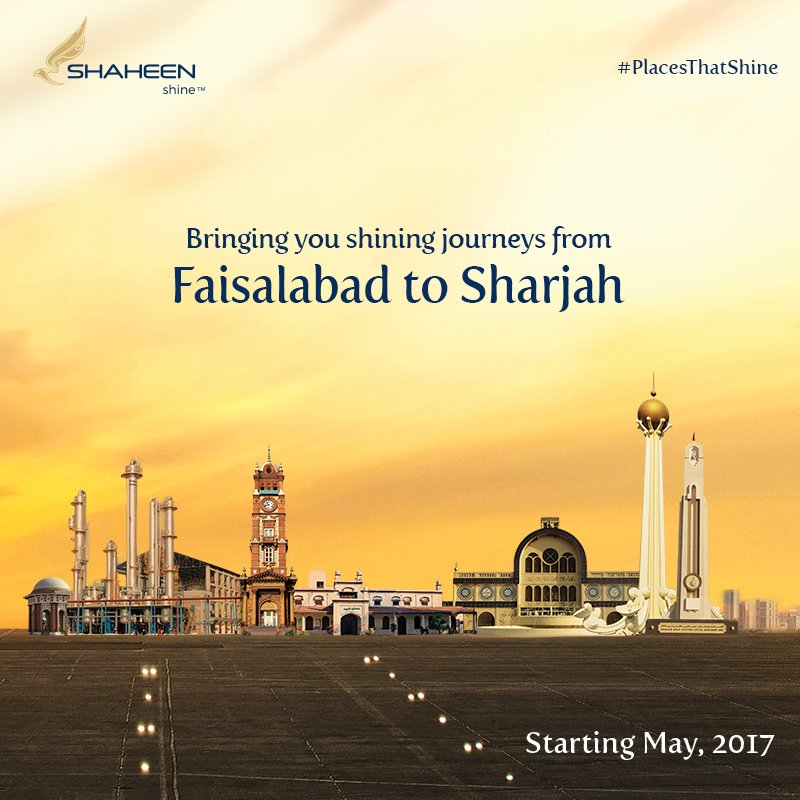 Shaheen is starting the Faisalabad to Karachi route from 5th May 2017. The flight from Karachi will arrive at 10.30 on Mondays and at 18.05 on Fridays and Saturdays while the departure from Faisalabad will be at 12.10 on Mondays and 19.46 on Fridays and Saturdays. The flights will be operated three times a week every Monday, Friday and Saturday.
Shaheen will start Faisalabad to jeddah route from 3 May 2017 and the flights will be operated three times a week on every Wednesday, Thursday and Saturday. The flight departure will be early  morning at 5.20 and arrival at Jeddah will be at 8.50 local time.
Flights on Faisalabad to Riyadh route will start from 2 May 2017 and the flights will be operated twice weekly on every Tuesday and Thursday. The flight departure will be in the evening at 18.00 and arrival at Riyadh will be at 20.30 local time.
And the new route to Sharjah from Faisalabad will be operated from 3 May 2017 and the flights will be operated twice weekly on every Wednesday and Friday. The flight departure will be at night 20.30 and arrival at Sharjah will be at 22.45 local time.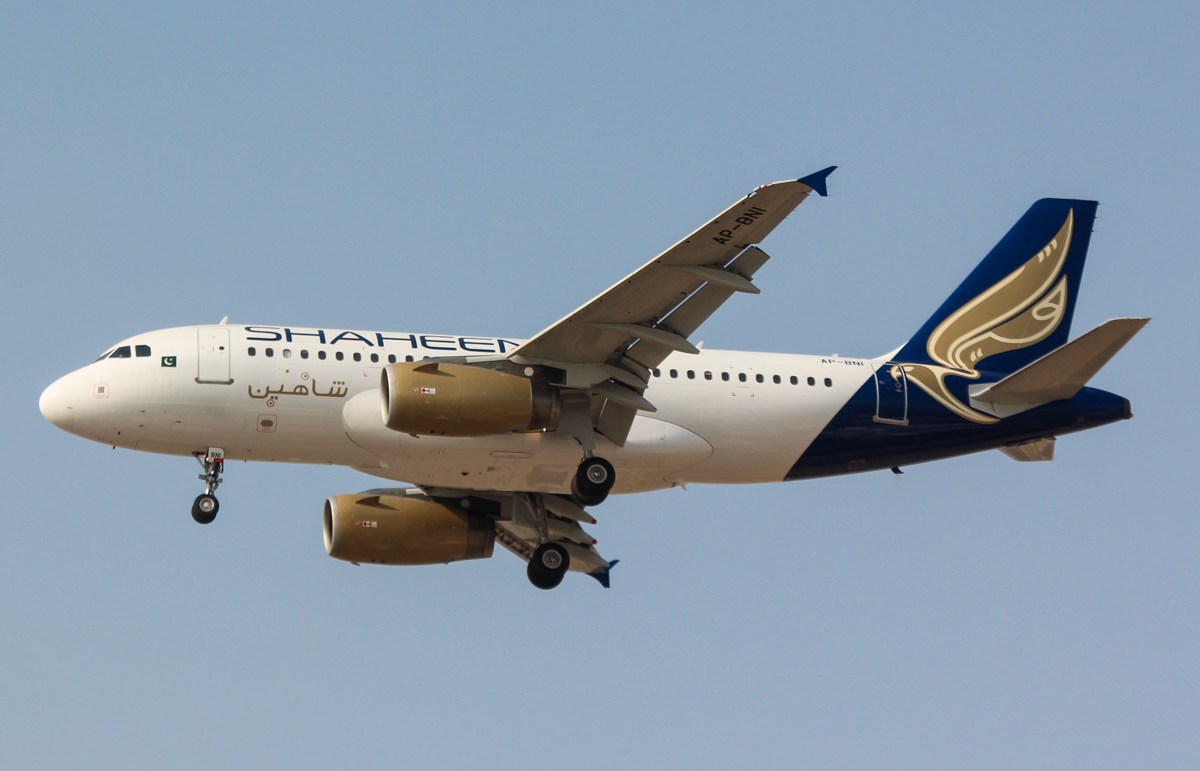 Shaheen's schedule also shows flights from Faisalabad to Madina but there are no dates visible yet. Shaheen recently launched new flights from Multan to Muscat once a week and from today started new flights to Jeddah from Multan airport that will be operated five days a week.
Shaheen is on its way to take delivery of 7 Airbus A319s from Turkish Airlines that are around 12 year old. Shaheen is also supposed to retire some of its older A320s as they will pass beyond the retirement limit of 20 years by PCAA. But if PCAA gives a waiver to PIA to operate Airbus A310 that are more than 24 year old it will be interesting to see how PCAA deals with Shaheen's older airliners.