Prime Minister Muhammad Nawaz Sharif performed the ground-breaking of Metro Bus Link to the new Islamabad airport. This new route of metro will link the new airport with existing Metro route from Peshawar Morr. The Metro Bus link will be completed by National Highway Authority (NHA) in 4 Phases with a total length of 25.6 Km.
The total cost of this project is almost Rs. 18 billion, and comprises four interchanges and fourteen stopovers. It will effectively link the new Islamabad Airport to Peshawar Morr, feature nine bus stations, 11 underpasses, and 12 bridges.
With this metro link the connections to and from airport will be made much easier as the area is quite far from regular transport connections. Although majority of Pakistani do not take public transport to airports and prefer to use their own vehicles or private hired vehicles or taxis this rote will be a huge support for the airport workforce as well as passengers.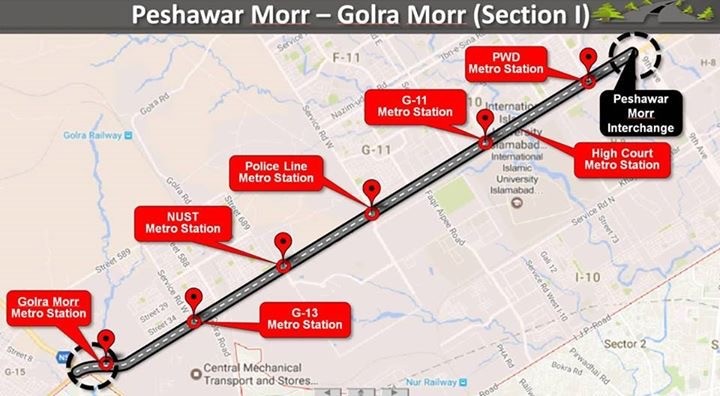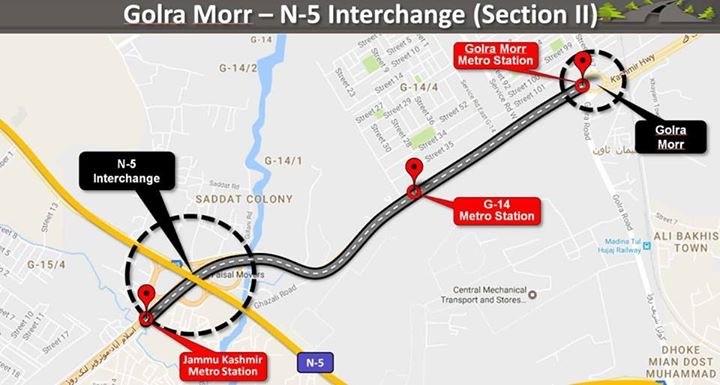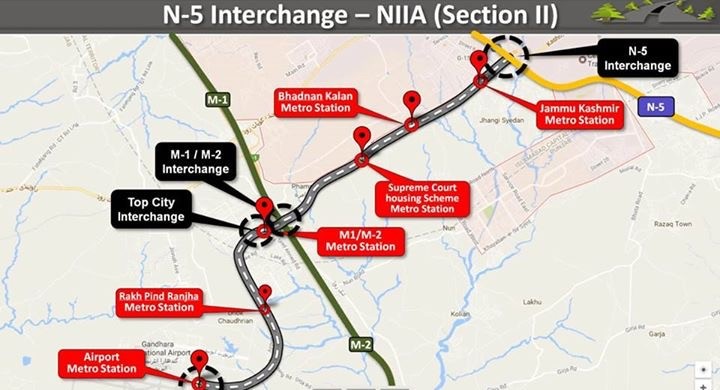 The New Airport is being provided main road access from both Motorways M-1 (Peshawar – Rawalpindi) & M-2 (Rawalpindi – Lahore) and also from main GT Road. On 30 January a statement issued from the PM house quoted the Chairman NHA that "the airport will also have access from Islamabad Metro that Prime Minister will inaugurate on 14th August, 2017 along with New Islamabad International Airport".
We have to see if the metro link will be ready for inauguration on 14 August as we have just three months in hand. On the other hand we are hearing that the metro link will not be ready by December so the earlier statement could be attributed to over excited babus giving the PM dates that they can not achieve. And what other example to quote then this new airport that is already ten years late.
The Prime Minister also inspected New Islamabad International Airport yesterday and oversaw the near completed airport terminal. For more about what this airport will have please click on this link.