Flight disruptions continue to affect the operations of all Pakistani airlines as well as international airlines flying to Pakistan. Some of PIA flights operating on Monday has been revised and few of them cancelled. PIA already cancelled or rescheduled various flights on Sunday.
The following PIA flights have been revised for Monday due to weather conditions:
PK 755 Sialkot- Riyadh has been revised and will now operate as Lahore- Riyadh at 0600 hours
PK 296 Abu Dhabi–Rahim Yar Khan–Lahore will operate as Abu Dhabi –Lahore.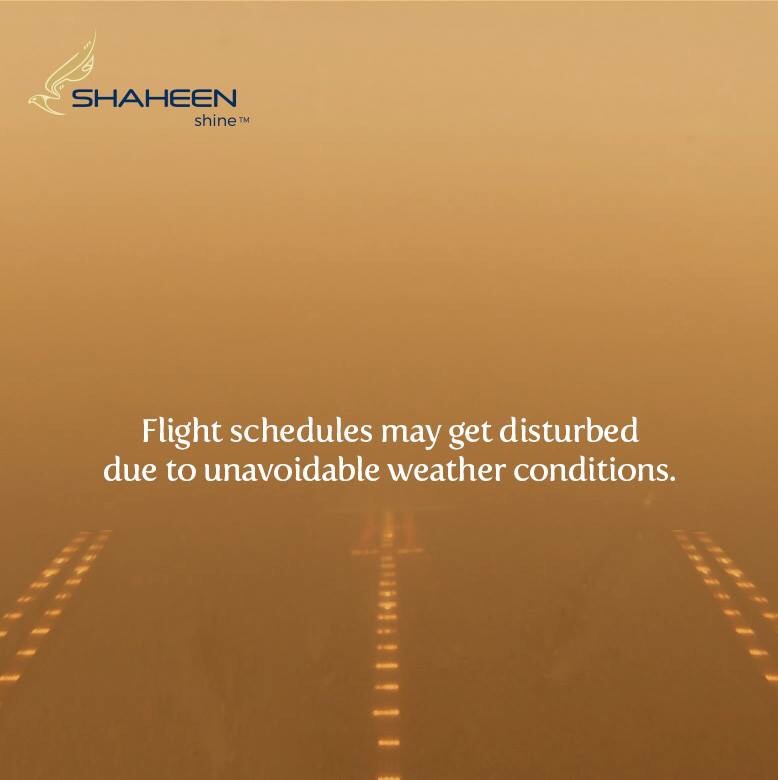 On the other hand Shaheen Air has informed its passengers that due to weather conditions its schedule may get affected. But it has reassured its passengers that the disturbed flights will be adjusted accordingly.
Generally it is advisable to check with the airline before travelling to airport.