Pakistan international historic flight PK9001 added its name to the history books of aviation as the first flight to land at the newly built Islamabad International Airport. Flown on an Airbus A320-214 registration AP-BLC the flight took off from old Benazir Airport that is notorious as Islamabad's international Lari Adda (bus stand) at 12.30PM. The aircraft took off and banked left to position itself so it could make a low pass over the new airport's runway.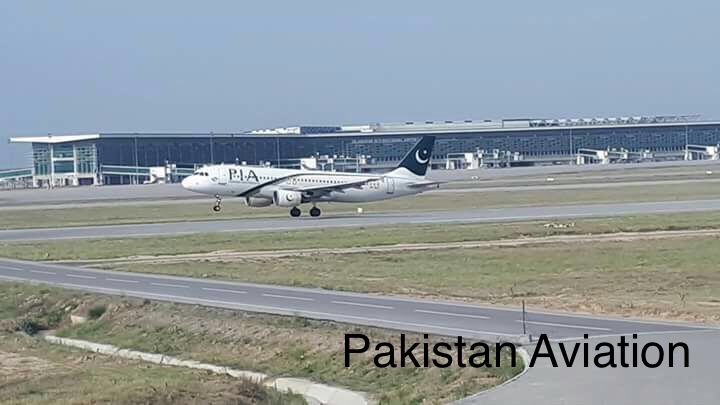 This flight was part of PIA and Civil Aviation Authority's excessive plans to assess the preparations for the formal inauguration of the facility on April 20. The Airbus A320 after making a low pass touched down at the new airport at 1:00 PM. PIA Ceo Musharraf Rasool Cyan and many others officials were onboard the aircraft including some selected members of PIA.
The road leading to New Islamabad Airport is complete and marking and boundary wall are in final stages of construction. Clear sign boarding is missing but without any rush, on Saturday morning it took us 30 minutes from Zero Point to reach the new airport.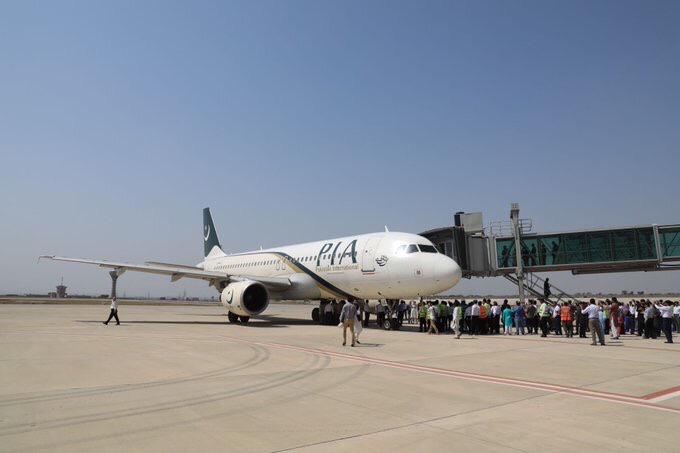 You just need to get on Kashmir highway and get on the motorway link road but where you now turn towards M1 to Peshawar there is right turn right after the road under the bridge that leads to the airport. The road is spacious three-lane road and the airport has ample parking. It goes parallel to the runway and the first thing you see on your right is newly built cargo terminal.
The whole event was a low key internal event but PIA sent out a press release about the flight that got people excited and we saw many bystanders or anxious people trying their luck to gain entry. Some just came thinking the airport has shifted while others came to ask what should they do on 21st turn up at the old airport or at the new airport? And then there were PIA and CAA staff families who thought it was a day out to test the escalators and facilities. All in all today the airport had its full test and with the routine mismanagement that is part and parcel of CAA and Aviation division, it was a good effort.
New Islamabad airport is the first purpose-built airport and it will be the first time in the history of Pakistan that a whole airport will be relocated to its newly built place. This will be a huge test for the airlines, CAA, ASF, and Aviation Division to finish this project appropriately after it has seen decade-long delays. NIIA will be the biggest international airport in the country in terms of landing and passenger handling facilities.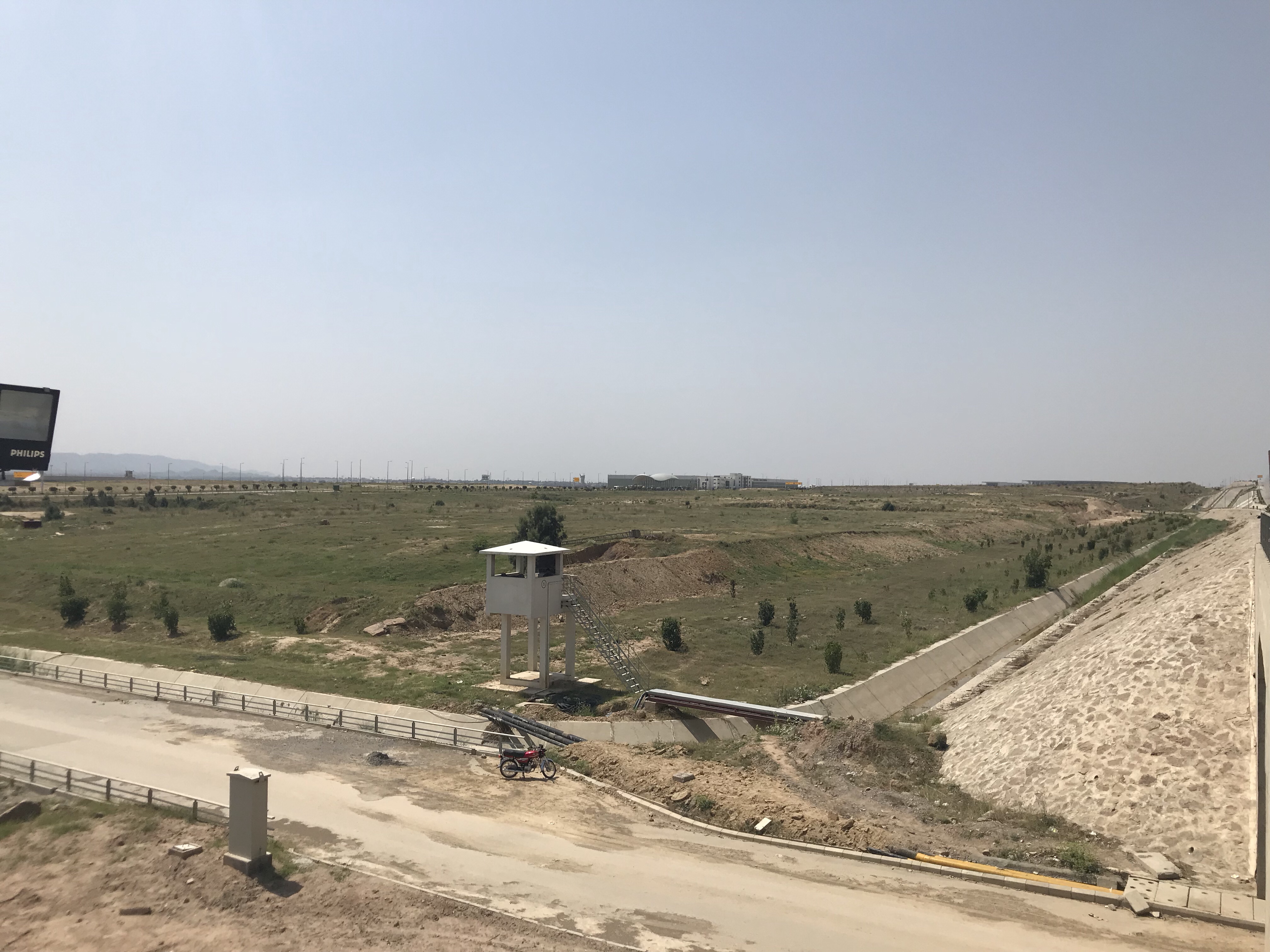 We hope PIA will plan something special for the inauguration of this new airport and it will be managed better than this next time. We understand PIA is sick of media and journalists especially after the latest episode of leaks that jeopardised its launch of new livery but not all media is equal and not everyone calling themselves a journalist is truly a journalist.