In response to media reports PIA spokesman has clarified that applying livery through decals is a progressive technique and PIA is still coming to terms with matching standards of the industry. A section of Pakistan media specially ARY News started a misleading report that the "newly-repainted planes of Pakistan International Airlines (PIA) has started to fade." PIA in its response shared the issues and facts about the applications of decals on newly repainted Airbus A320.PIA in its statement said that the "whole issue of adoption of the new technique is part of PIA's modernisation" and the airline's "techniques are getting better." So first of all the news story published by various news outlets did not get the fact right that it was issues of application of decals not repainting. PIA in its response further elaborated that "the company which applied the decals is world class and has worked on similar jobs on Norwegian Air, VietJet, Air Lingus etc to name a few." These airlines have very tricky liveries specially Vietjet whose planes have been seen at Pakistani airports with PIA in the past and currently with air blue.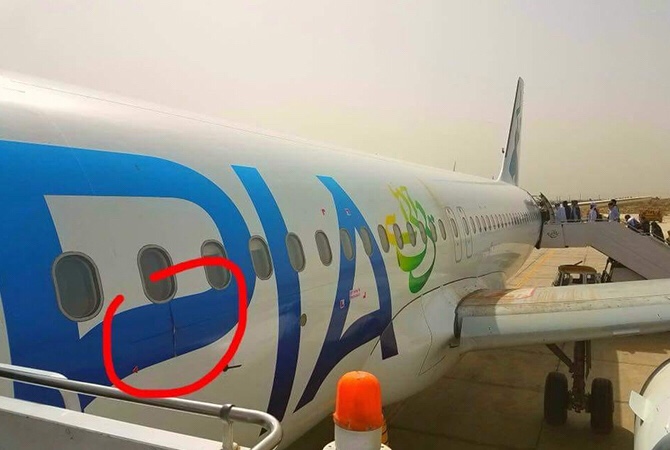 PIA also clarified that "as per our arrangements with our vendor, the decals are under warranty and will be reapplied or replaced without any charge to PIA. Our Engineering is also in process of upgrading the paint methods in line with modern practices."
So one thing is very clear that there was no faded paint but issue with applied decals. Many in Pakistani media do not understand the terms "decals" or "livery" and that is where the problem exists. Decals are not painted so it takes time for a decal to fade or lose colour. Even paint on PIA planes takes time to fade as the same colour was applied on AP-BMS Boeing 777. Decals are "a design prepared on special paper for durable transfer on to another surface such as glass or porcelain." The word is short for decalcomania which is the English version of the French word décalcomanie.
So the accusation by ARY is not right because the paint quality is not the real issue here. It's application of decals and that is something PIA need to get right.