Pakistani pop star, actor and director Fakhr e Alam are on an epic mission circumventing the globe to the first Pakistani to do that. His project "Mission Parwaz" started from Florida, the USA on 10 October 2018. He is using the single-engine Pilatus PC-12 turboprop aircraft manufactured by the Pilatus Aircraft of Switzerland. The plane is powered by single Pratt & Whitney PT6A-67 engines.
Fakhr e Alam writes one the website of the mission that he faced many challenges to starting this mission as his inexperience was a great area of concern for aircraft he wanted to get.
He wrote that he "spent most of his childhood dreaming to be an air force pilot. Yet fate had other things in store for him. After almost 25 years in show business as a musician, singer, actor and entertainer. He finally realised his childhood dream to be a pilot when in the year 2015 he got his private pilot license in Florida, USA."
According to him, the "biggest a challenge for Mission Parwaaz was finding the right aircraft. The problem was simply that the pilot Fakhr e Alam had less than 100 hours of flight experience. No operator, owner or charter service around the world was willing to give him an aeroplane.
When an aeroplane was made available the insurance companies would refuse to give insurance cover which is mandatory to operate a flight through international air spaces and airports."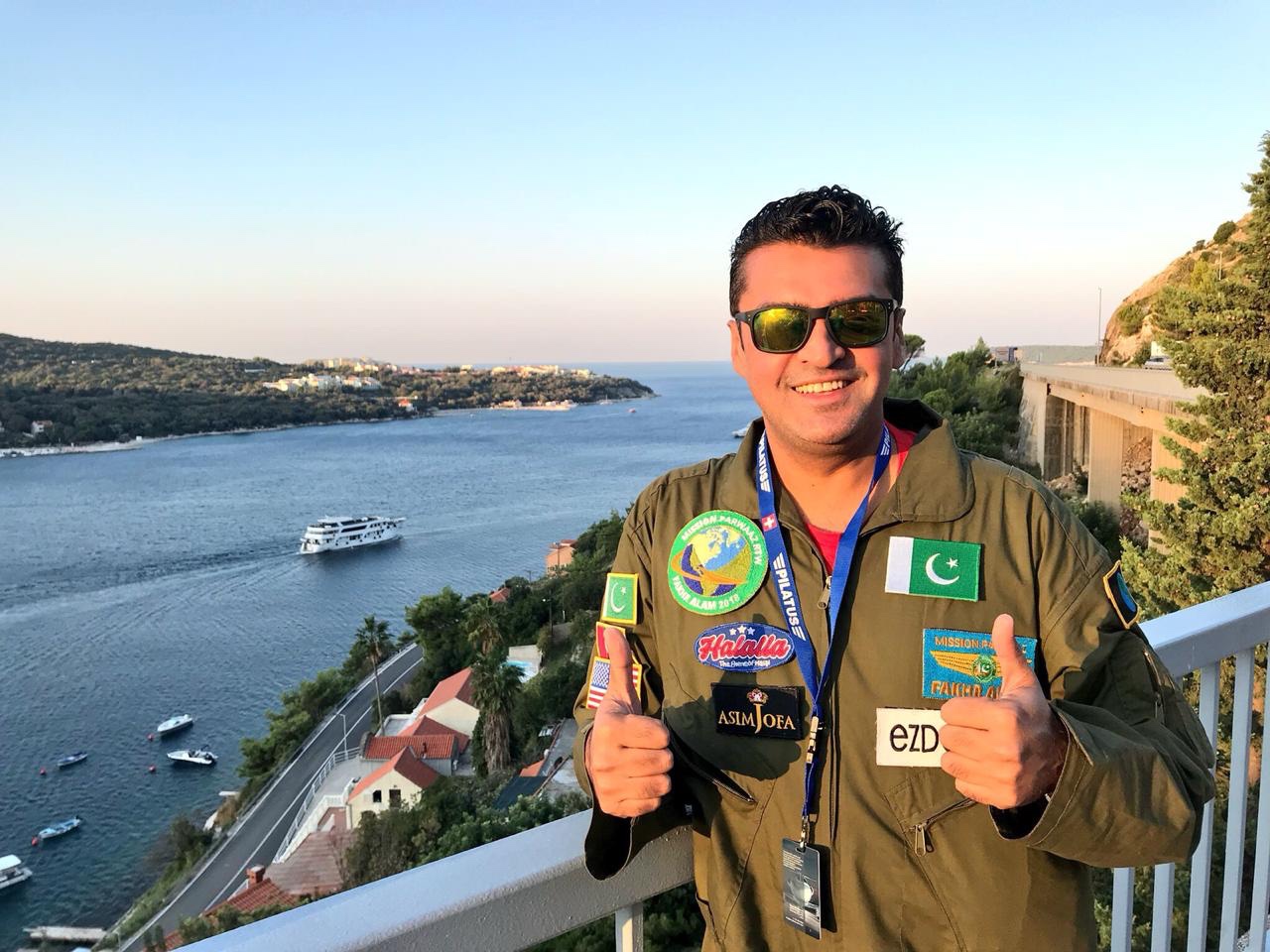 Finally, a flight school in Florida gave him a plane and one of their chief flight instructors Joshua Brecken joined him on this historic journey and he started his flight on 10 October. He is accompanied by a third person Curt Roy.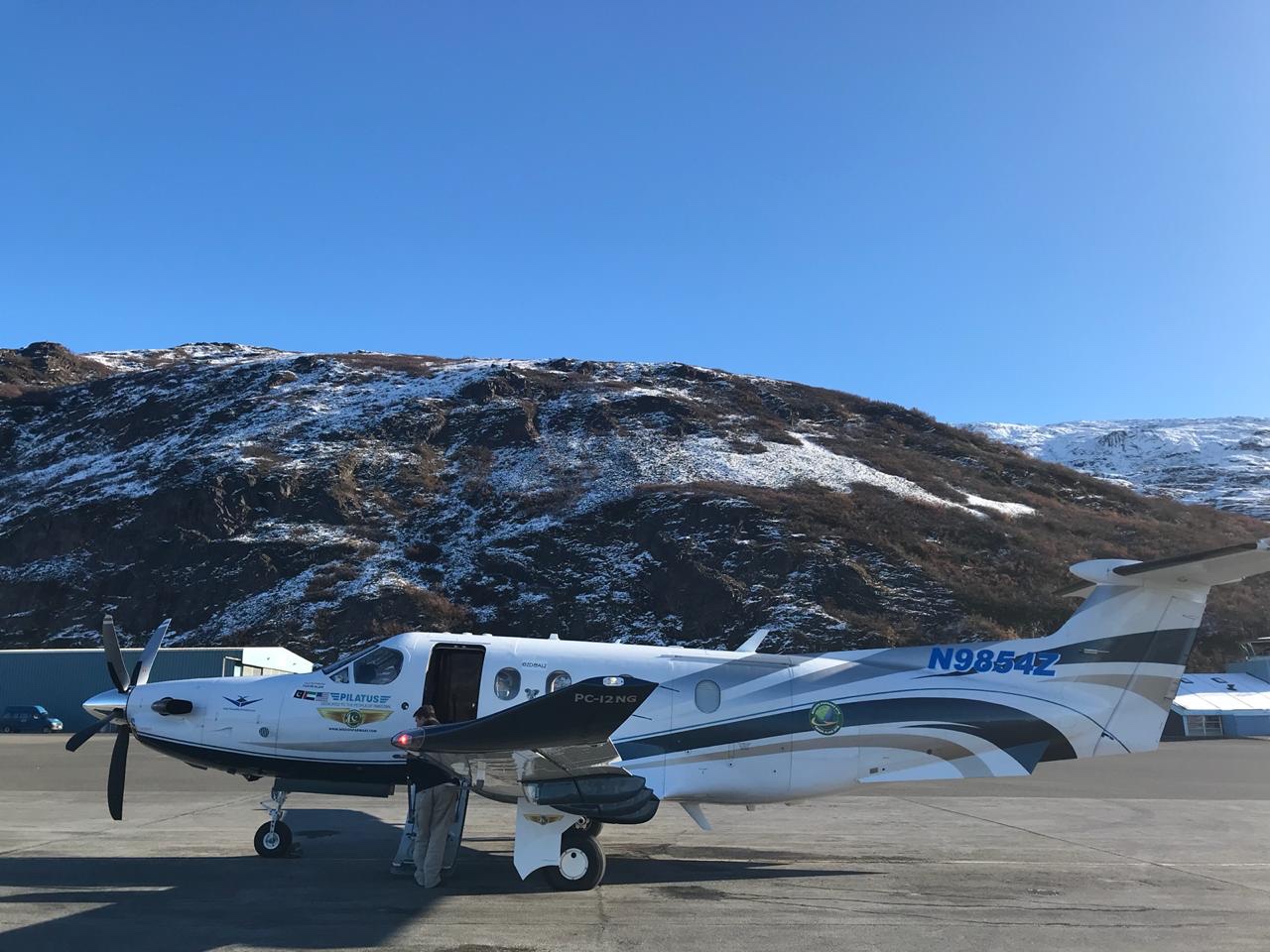 From Florida, he travelled to Goose Bay in Canada with a stopover in Manchester, New Hampshire. Then he started onwards to the difficult journey of crossing the Atlantic Ocean.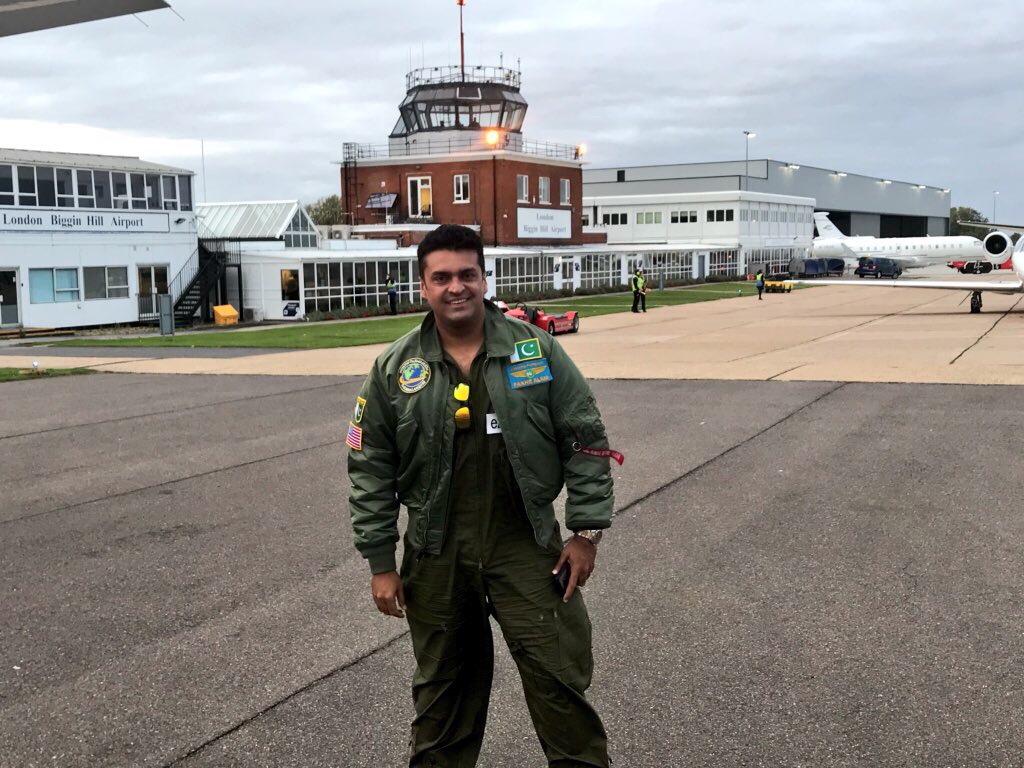 Before leaving he tweeted "PAKISTAN need your prayers as I embark on the most dangerous and critical part of this journey…the North Atlantic Crossing"
And then he flew out of Goose Bay to Narsarsuaq, Greenland where he deliberated to fly forward or not but then decided to go ahead with it and departed from Narsarsuaq Greenland to Keflavik, Iceland.
During this whole journey Fakhr e Alam is keeping his social media follower up to date with regular photo and video updates.
He stayed for a night in Keflavik, Iceland, where he had Biryani for dinner and met a Pakistan who was working at the hotel he stayed for the night.
The next leg of his journey took him to Prestwick airport in Glasgow and then London's Biggin Hill Airport and onwards to Dubrovnik airport in Croatia.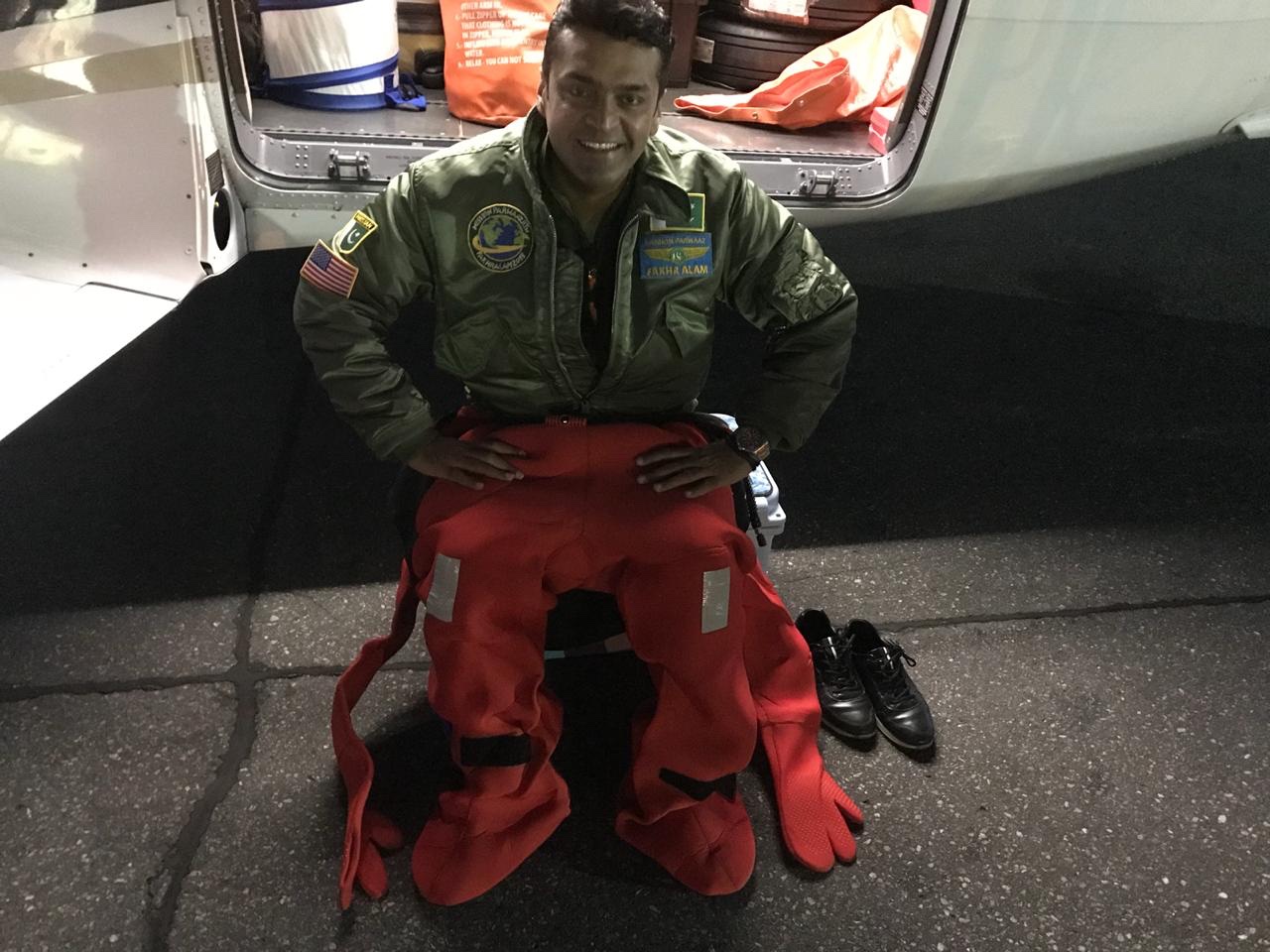 Due to delay in arriving at Dubrovnik, he wrote "I am grateful to the Croatian authorities. My flight was late and this airport closes down, but our local agent explained to them that I am doing around the world circumnavigation so they made an exception & kept minimum staff on standby till #MissionParwaaz flight arrived."
With a night stop in Croatia, he started his journey toward Cairo Egypt that is his only stop in Africa. In Cairo, the fuel truck delayed his journey and he was not happy about it.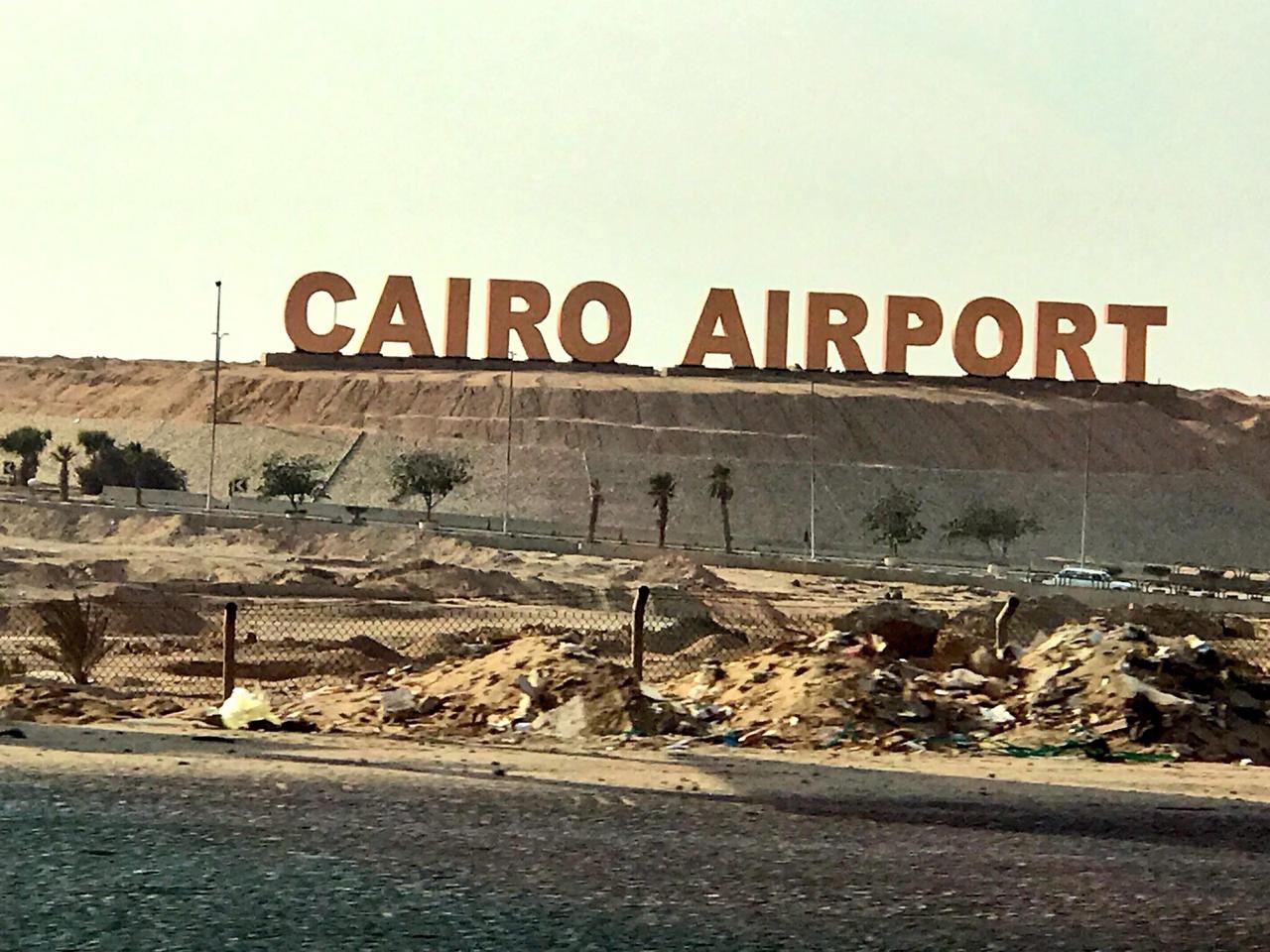 From Cairo, he took off, stopped in Bahrain and after refuelling he arrived in Dubai that is his last stop before coming to Pakistan.
He arrived in Pakistan on 16 October and his first stop was Karachi's Jinnah International Airport. From there he will leave for Islamabad on 17 October and then to Lahore.
And from Lahore he will leave for Dhaka, Bangladesh skipping India and onwards to Thailand, Singapore, Indonesia, Australia, Philippines, Taiwan, Japan, Russian and will arrive back inClearwater Airpark, Tampa Florida, USA. All this in just 28 days.