Prime Minister Imran Khan has given the additional portfolio of Aviation division to federal minister for privatisation Muhammad Mian Soomro. Muhammad Mian Soomro is a seasoned banker and has served as the chairman of the Senate from 2003 to 2009 During Musharraf regime. He also served as the caretaker prime minister from 2007  to 2008 and the acting president of Pakistan from 18 August 2008 to 9 September 2009.
He hails from an influential Sidhi family and has served on powerful positions. Among the bureaucracy, he is considered to be a gem and a thorough professional. Apart from official positions, he has served with Bank of America, GM and CEO of International Bank of Yemen and also worked for Faysal Islamic Bank of Bahrain. In Pakistan, he served with MCB Bank, Zarai Taraqiati Bank Limited formally known as Agriculture Development Bank of Pakistan. He also served as the President of National Bank of Pakistan and also held a position at the board of directors of Shell Pakistan Ltd.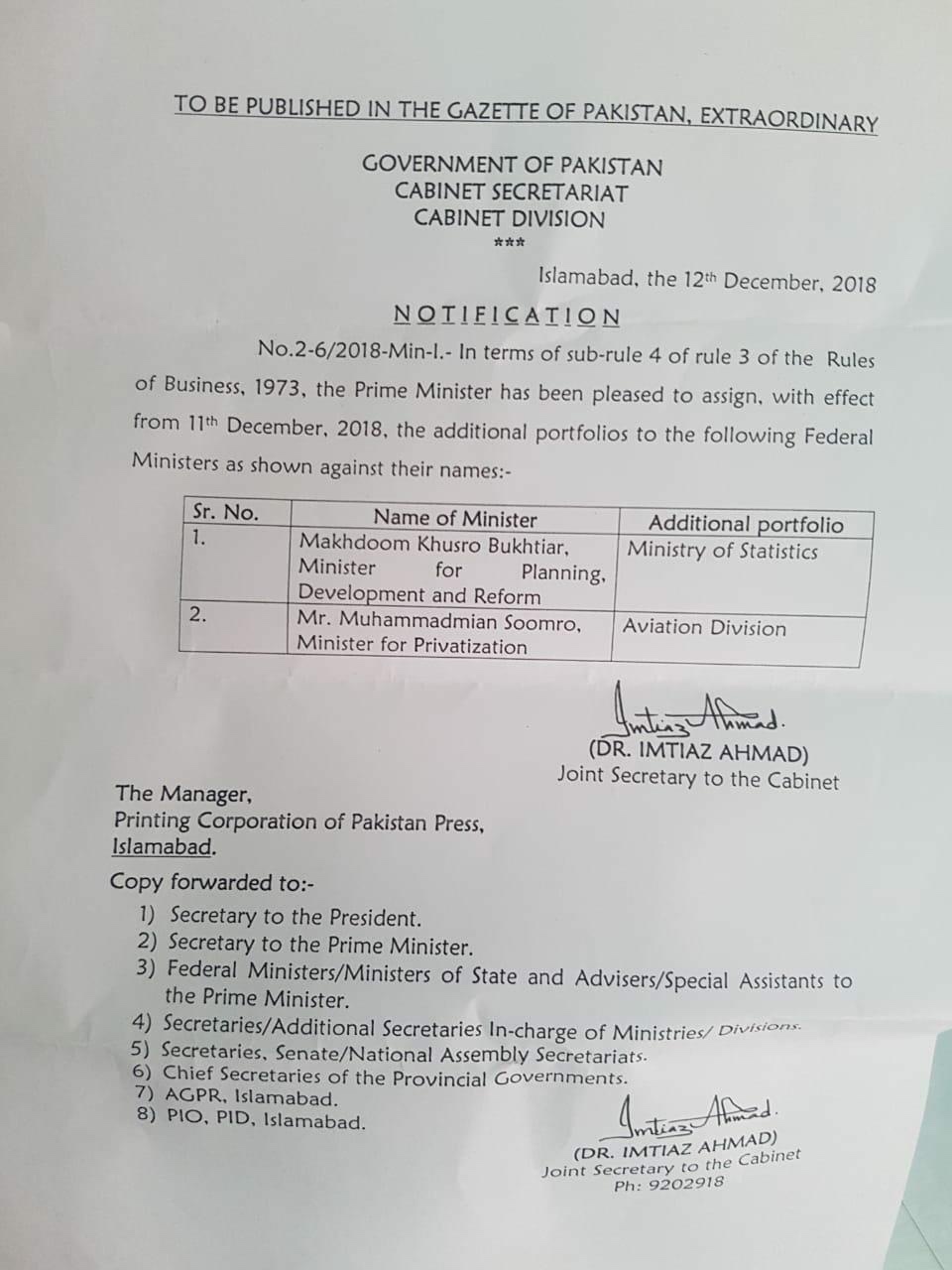 His public service role started with his appointment as the Governor of Sindh on 25 May 2000. Within two years he resigned from the office of Sindh Governor on 26 December 2002 to contest the Senate elections. He was elected as a Senator on 23 February 2003 and was subsequently elected as Chairman of the Senate on 12 March 2003.
He is 3rd political appointed at the Aviation Division after Shujaat Azeem and Sardar Mmehtab Abbasi. Shujaat Azeem served as the first minister for Aviation when Aviation division was created as a separate entity within cabinet Division in 2013. After he was sacked by the supreme court government appointed Sardar Mehtab Ahmad Abbasi as the advisor to PM on Aviation.