Pakistani finance minister Asad Umer is not infamous for his unusual ways of conducting business. This time he was recorded on camera standing with few PIA passengers at Karachi's Jinnah International Airport. He is heard talking over the phone to a senior PIA official (the tweet says CEO and President Air Marshal Arshad Malik).
Simply reacting to people at the airport he is heard saying over the phone that "I released 20 billion rupees last month and at that time I told you that I am sinking this into a black hole. Get someone here and deal with the situation."
The tweet shows thankful passenger and the minister walking away after the "performance" just like the way he sanctioned the 20 billion (technically sanctioned by the caretaker government).
Finance Minister @Asad_Umar spotted at Jinnah International Airport grilling Chairman PIA Arshad Malik after hearing public complains about flight operations. pic.twitter.com/myV994NghR

— Syed Raza Mehdi (@SyedRezaMehdi) December 23, 2018
But we thought we should let the finance minister know that he did nobody a favour by dishing out taxpayers money (not from his pocket as he was boasting). So there is nothing to boast about because it was not your money that you approved. 
As the person managing the finances of this country we expect you to be watchful of where you are spending the money or in your own words "sinking into a black hole". Because sinking taxpayers money into a black hole is not something to boast about that too on camera. Because this exactly your predecessors have been doing.
What was different this time? Did you ask for a business plan? Did you set up any benchmarks or criteria in return for this money? We are sure nothing of that sort happened because the airline is still dragging itself as it was. The new CEO and President is trying to sell the old wine in new packaging. Hope someone somewhere has a plan to sell the repackaged wine in new bottles because the consumer is smart and can recognise the wine no matter how cool the bottle looks.
Coming back to the finance minister and his rant at the airport we would like to share something so he understands what he is up against.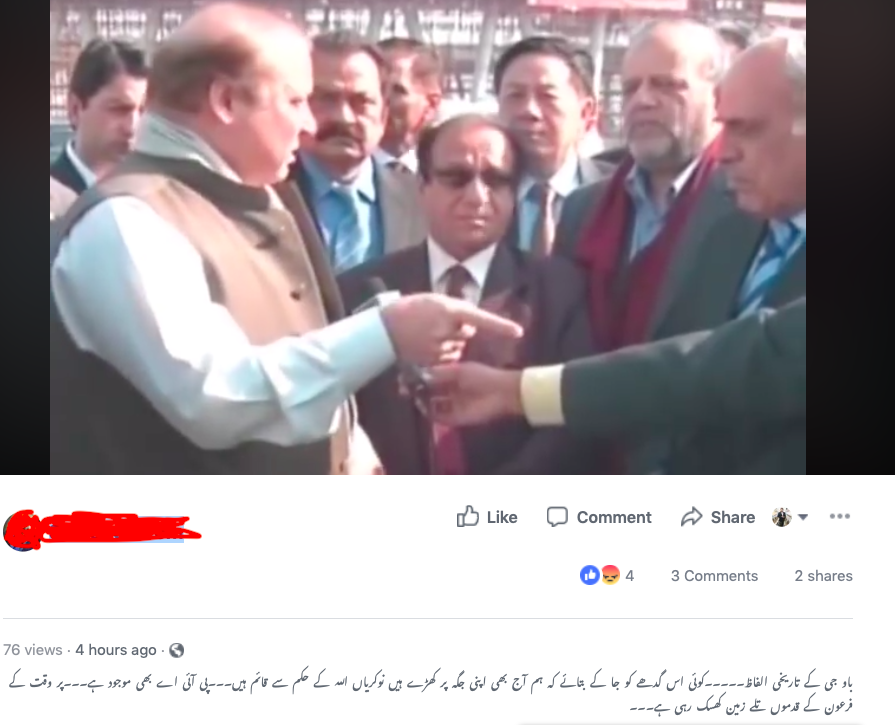 Just recently a post from PIA employee said wrote on Nawaz Sharif's decision. It says "historic word of Bao Ji, someone should go and tell this idiot that we are standing on our ground, by the grace of Allah our jobs are still there. PIA is still there in its place."
In the current political scenario, this might be ok and fine to say. But the audacity of this man who is proud of the fact that the protest he is boasting about lost billions to the taxpayers. And that was not the first time PIA lost billions to the antics of these mafias. There is a long list but that doesn't matter because it is not suitable in the current political scenario.
But dear Mr Asad Umer after the honeymoon is over the same mafia will be saying about you too. "dekha bari barkain lagata tha Karachi airport pe khare ho kar. Hamari nokrian aaj bhi kaim daim hain or dekho kidhar gaya." The question is how long we are going to take the boasting of these "haramkhors" who eat from our taxes and then proudly boast about the losses they make? How long we are going to boast about sinking taxpayers billions into a sinkhole and expect decent services?
Its time we stop sinking our hard earned precious taxpayers money into the sinkhole of PIA with tangible results that bind the management to perform. We got rid of the "Markhor" which was a brilliant idea in PIA in pat many decades but its time to sacrifice some of the "haramkhors" if we want to save this airline at all. But if the preference is a sinkhole then carry on and wait for the next post from a "qaim daim" PIA unionist.