Pakistani airports have many times turned into a soap opera or a star plus drama but the two Chinese passengers have recently upped the game by taking the protest to the next level. These Chinese passengers on Friday were protesting against the customs duty they were made to pay for bringing in several cellphones reported Dawn News. After paying and going through the whole ordeal they decided to lie down on the floor at the arrivals door of Islamabad International Airport.
Of course, this was an episode that caught the eye of many. Both the passengers Lian Zhehfu and Lei Zhentao arrived from Urumqi to Islamabad on China Southern Airlines flight CZ6007.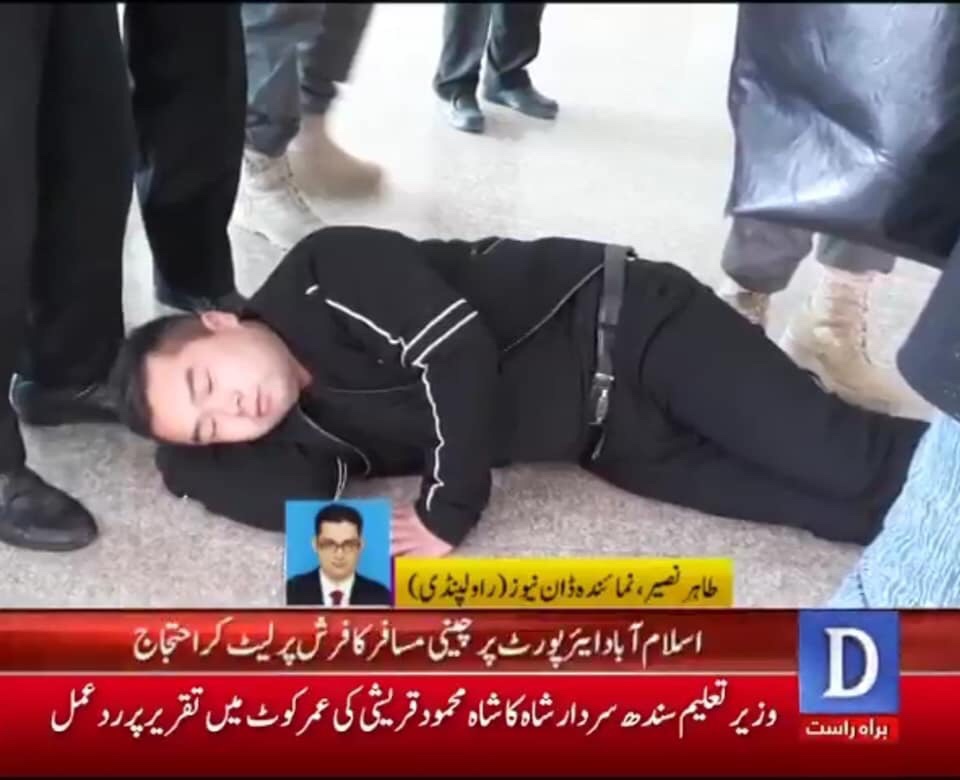 Both passengers were stopped by the customs officials at their counter and they were asked about mobile phones. Both were carrying six mobile phones, so they were made to pay hefty $285 in duties and taxes on four of the handsets.
As per the new policy foreign visitors and travellers coming to Pakistan or returning can bring with them only one handset duty-free. For every additional device, they must pay the applicable taxes to avail service in the country beyond 30 days.
Both Chinese paid the money by hook or crook but after leaving the arrivals gate they lied down on the floor to protest the duty they were charged. According to news reports, they said: "because they travel to Pakistan several times a year, they should not have to pay the duty each time they bring in more than one cellphone."
Just the way this whole drama abruptly started it ended after Airport Security Force officials told them that their concerns will be shared with the relevant authorities.