Shaheen Air International director HR denies the Fake news story by News in flight. Denies sending out any message about closure.
Aviation News website that publishes stories from around the world has published a fake news story about the closure of Shaheen Air International. The news story quotes Ali Imran Aziz, director HR without mentioning that their source is a fake letter circulating in the market. The story goes on to claim that "Shaheen Air International (SAI) officially announced the closure of the airline, due to lack of funds. "
When contacted by Pakistan Aviation Shaheen Air sent an audio reply from Ali Imran who said "I am Imran Aziz, director HR Shaheen Air International. I wanted to clarify that there is a message circulating with my name on different forums. That Shaheen is closed and I have been informed by the owners of Shaheen."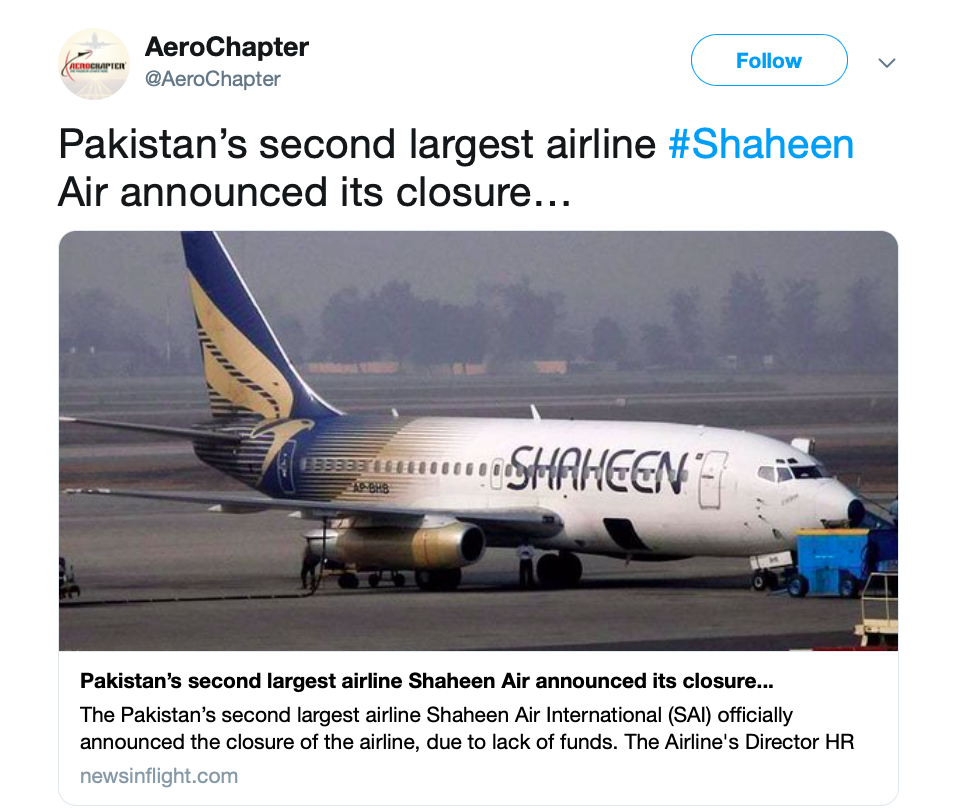 He further said that this "message is fake and there is no reality in this message no I have circulated this message. If I want to intimate anything to employees I do it through "SAI ircular group" where all the heads of departments are. I only use that group. "
A senior Shaheen official told Pakistan Aviation that "we hope that Aerochapter and News In Flight will show some responsibility and retract this fictitious story and apologise to thousands of Shaheen employees for hurting their sentiments."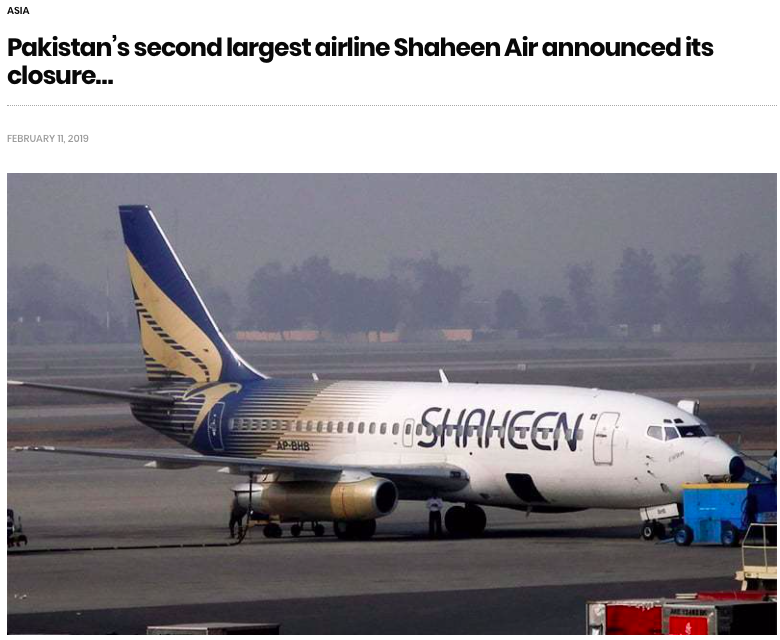 Senior Pakistani aviation journalist Tahir Imran tweeted about this story and called it Fake news.
Tahir further wrote that "Contrary to this Shaheen owners were in Sindh High court today fighting a petition by Civil Aviation Authority for their liquidation. The case is adjourned till 25th February. But the management is trying multiple options to get its offices reopened. So they could restart operations."