Turkish low-cost giant Pegasus airlines has approached Pakistan Civil Aviation Authority for permission to start flights to Karachi's Jinnah International Airport. The Pakistan Civil Aviation Authority has confirmed reports and said that the due process is being followed. According to Civil Aviation sources, the airline's case is processed and it will be sent to the Aviation Division for final approval. The information will then be shared after the final approval. At the same time, there is no information about start of flight operations from the airline yet.
According to a statement attributed to by the Civil Aviation Authority (CAA), quoted in local Pakistani media "the Pegasus airline will launch flights to Pakistan from March 28. According to the information available from CAA, the Turkish carrier will fly between Karachi and Istanbul four times a week." This whole information is part of the Pegasus application to CAA and its plan. How Aviation Divisions approves this plan is not final yet.
Pegasus is based at Istanbul's second gateway the Istanbul Sabiha Gökçen International Airport. This will open up a whole new world of opportunities for travellers from Pakistan. As Istanbul Sabiha Gökçen International Airport is served by major European low-cost airlines and Pegasus provides great connections to almost all destinations where Pakistan diaspora is based at.
Istanbul Sabiha Gökcen International Airport Located 32 km (20 mi) southeast of the city centre. It is named after Sabiha Gökçen, the adoptive daughter of Mustafa Kemal Atatürk and the "first female fighter pilot" in the world. The airport received 34.1 million passengers in 2018, 9% more than last year. It is one of Europe's fastest-growing airports that is served by 54 airlines that offer direct flights to 41 domestic destinations within Turkey and 127 international destinations.
Istanbul Sabiha Gökçen International Airport is run by Istanbul Sabiha Gökçen International Airport Investment Development and Operation Inc. (ISG), a company founded in partnership by Limak Holding (LIMAK), GMR Infrastructure Limited (GMR), and Malaysia Airports Holdings Berhad (MAHB), has 20 years operation rights, as of May 1st of 2008, of Istanbul Sabiha Gökçen International Airport, including the management of the terminal buildings, car park, ground handling, cargo and aircraft refuelling operations, the airport hotel and CIP facilities.
Pegasus Airlines
Pegasus Airlines (Pegasus Hava Taşımacılığı A.Ş.) is headquartered in the Kurtköy area of Pendik, Istanbul with bases at several Turkish airports. The airline started its operation on 1 December 1989, two businesses, Net and Silkar, partnered with Aer Lingus to create an inclusive tour charter airline called Pegasus Airlines and services were inaugurated on 15 April 1990 with two Boeing 737–400s. After two positive years, Aer Lingus and Net sold their shares in the company in 1994 to Istanbul-based Yapi Kredibank, making Pegasus a purely Turkish company. The airline has a fleet of 77 aircraft that include 43 Airbus A320, 2 Airbus A321 NEO and 32 Boeing 737-800s.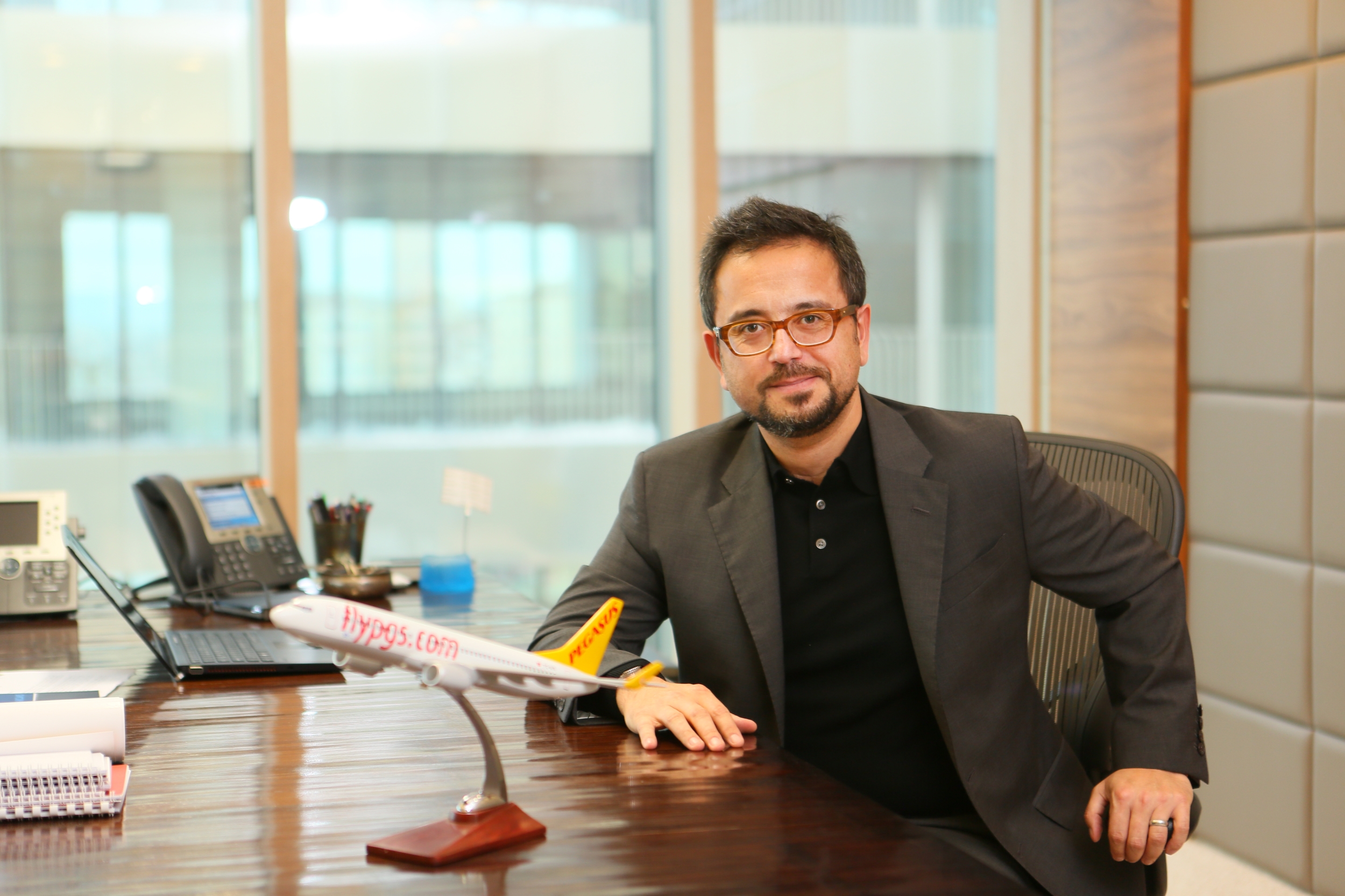 In January 2005, ESAS Holdings purchased Pegasus Airlines and placed Ali Sabanci as the chairman. Two months later, he changed the airline from a charter airline to a low-cost airline. Ali İsmail Sabancı was born in 1969 is a Turkish businessman and a member of the Sabancı family in the third generation. He left the family-controlled business in March 2004 and joined Esas Holding, which was founded by his father and he has a 25% share of. Currently, he is the chairman of Pegasus Airlines, Desas (commercial vehicles rent) and Esaslı Gıda (food), and board member of some other group companies.