The Government of Pakistan has allowed all International Flight Operations to and from most International Airports of Pakistan. This permission will come into effect from June 20, 2020, 0001 PST. Gwadar and Turbat airports, with not be open as of now. The permission for International Flight Operations shall be subject to applicable restrictions and limitations as decided by the Competent Authority from time to time in light of the current COVID-19 Scenario and implementation of Health Protocols.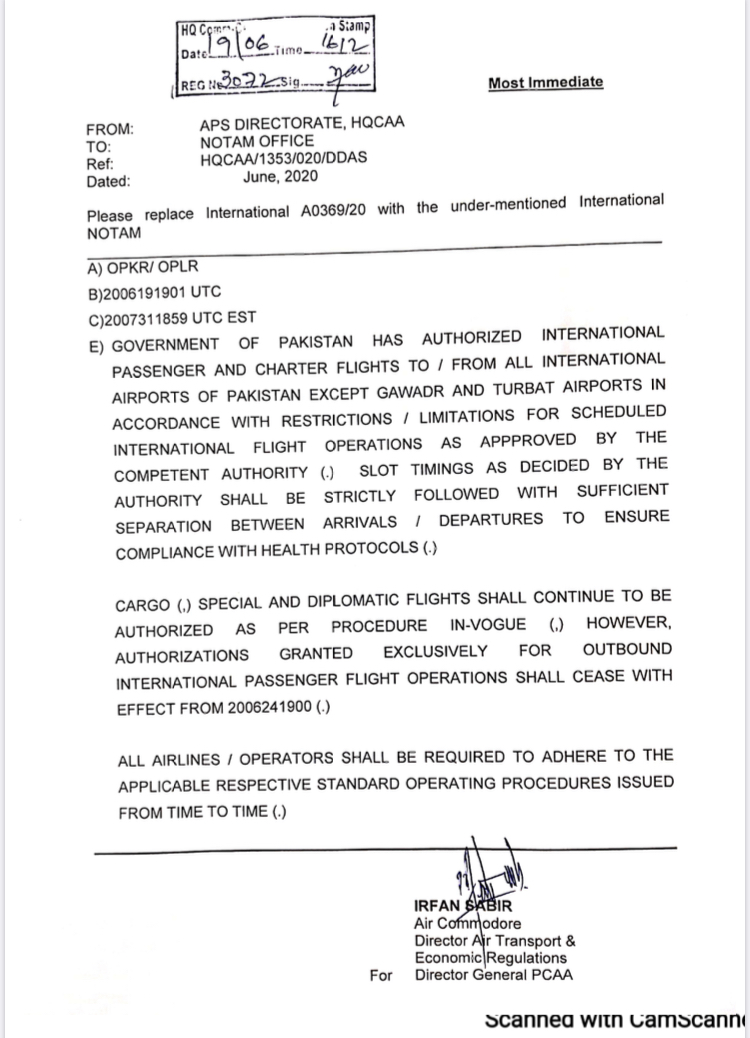 Additionally, Cargo, Special and Diplomatic Flights shall continue to be authorized as per procedure in vogue.
The permission includes the following conditions.
Both national and foreign airlines shall be allowed to operate from all international airports of Pakistan with the exception of Gwadar and Turbat.