Pakistani channel ARY with its reporter who seems to be on the case of PIA. This time again without any proof or evidence the news was broken that PIA premier is in loss and it risks closer. From last many months ARY with one of its reporter have reported many news items that are not true rather they fall into the category of wild imaginations. Yet nobody bothers to take action against the reporter and channel.
PIA replied with the same stuff that it has been putting out since day one. But the fundamental problem here is not what PIA says or what facts are but the problem is what is being fed to this reporter by PIA's own staff within its ranks and files.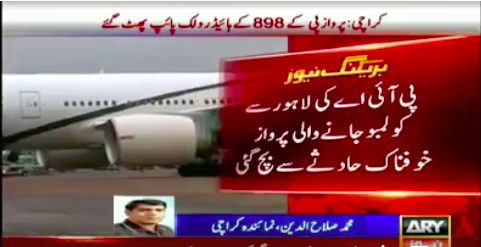 First of all lets get this clear that PIA is in loss from last many year due to its "huge debt" that its management thinks "is not manageable anymore". So given this fact everything that PIA is doing will be a loss until this investment eventually turns around and things improve.
What such reporters with zero understanding of business, let alone aviation business fail to understand is that in every loss making business you have 3 choices. Either you shut the whole thing down or you keep the status quo and keep losing more money or invest with a commitment and plan to increase revenue and minimise the gap between losses and revenue. The more revenue a business earns the more it reduces the losses and bridge the gap.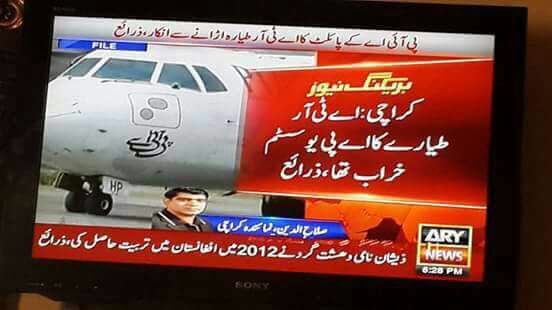 So if one has to look at something they should look if the strategy PIA has embarked upon is working on or not? Is PIA earning more? Has the strategy of launching PIA Premier helped PIA regain some of its lost market share?
If we look at data provided by PIA it has regained market share on both domestic and international fronts during the current year.
The very fact that in 2016 one million additional passengers traveled on PIA as compared to the previous year amply proves it.
So news managers at ARY & 24 and other channels alike need to educate their reporters and fact check their news stories before breaking them. On the other hand PIA need to take this matter seriously and once and for all take such habitual liars and black mailers to task through PEMRA or litigation so there is a lesson for quacks out there not to misinform public about PIA.