Islamabad based Serene Air welcomed its second aircraft in Karachi yesterday. This brings total number of aircrafts on Serene's name to 3 with AP-BNA, AP-BNC and AP-BND registration allotted to its aircrafts. Today Serene welcomed AP-BND to Karachi and with one plane ready to join the day is near when the airline will launch its operations.
We have reported earlier that Serene Air executives just like other Pakistani airlines have been regular visitors to Turkey where they have been talking to Turkish Airlines and its subsidiaries for aircrafts. Latest addition AP-BND was originally destined for Indian carrier SpiceJet but it was not taken by the airline and it ended up with Turkish Airlines wholly owned subsidiary Andolu jet. The plane was delivered to AndoluJet in July 2008 through BBAM Aircraft Leasing and Management. It was acquired by Serene in late December 2016 and ferried to Karachi today.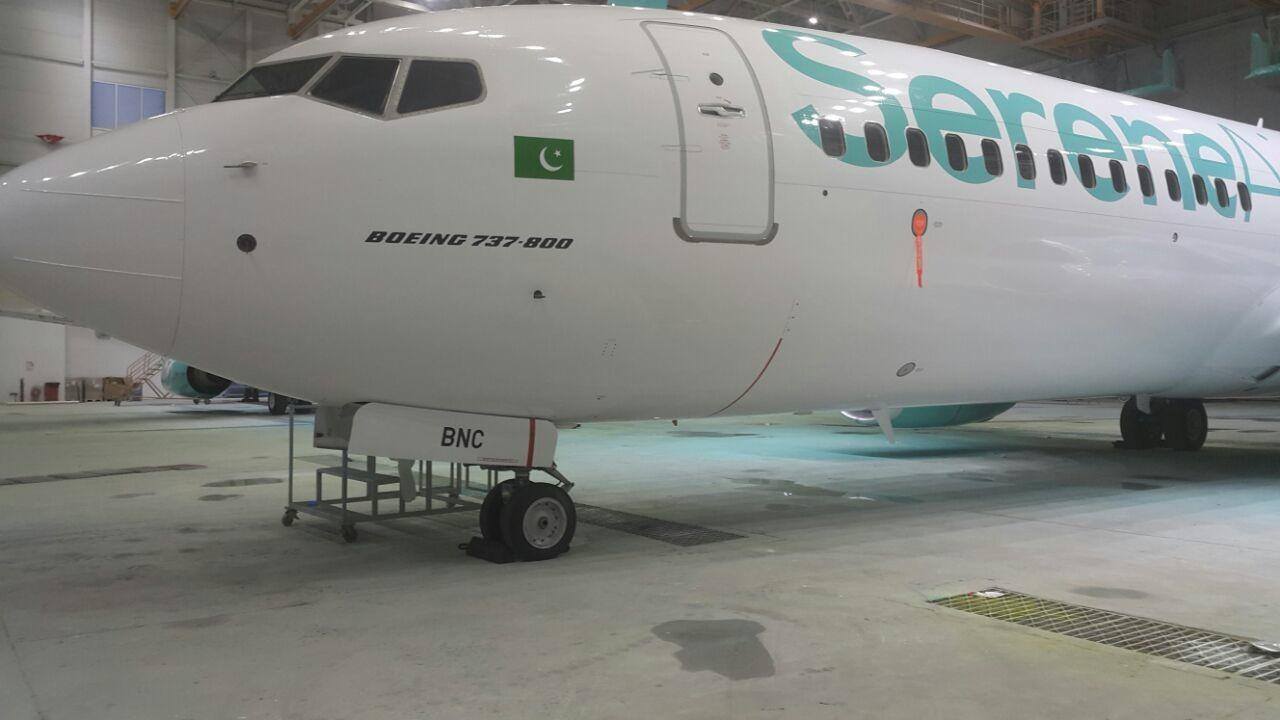 The other aircraft on Serene name is AP-BNC that is being repainted in Istanbul and it also was with Andolujet of Turkey through BBAM Aircraft Leasing and Management. Sun Express of Turkey operated it for AndoluJet and it will soon join the rest of fleet in Karachi. The original Serene aircraft AP-BNA was originally ordered by ordered by 9 Air, but not taken up and it was then delivered to Serene Air livery at Boeing Renton factory.