Pakistan's new domestic airline Serene Air launched its website today and it has some really great stuff to get us all of us excited. From one PNR for life to pre allocation of seats Serene seems to bring great stuff that was unthinkable in Pakistan before. The airline offers more leg room and low fare for children and discounts for families of 5 or more. 
And we can finally see the man behind this idea if he is the one ?. Serene Air CEO AM retired Sohail Gul Khan posted a message on the website saying "we aim to achieve high standards by giving priority to our customers and their needs." He also announced that "SereneAir will initiate its operations with 8 local destinations". Yes the list of destinations include Skardu as well.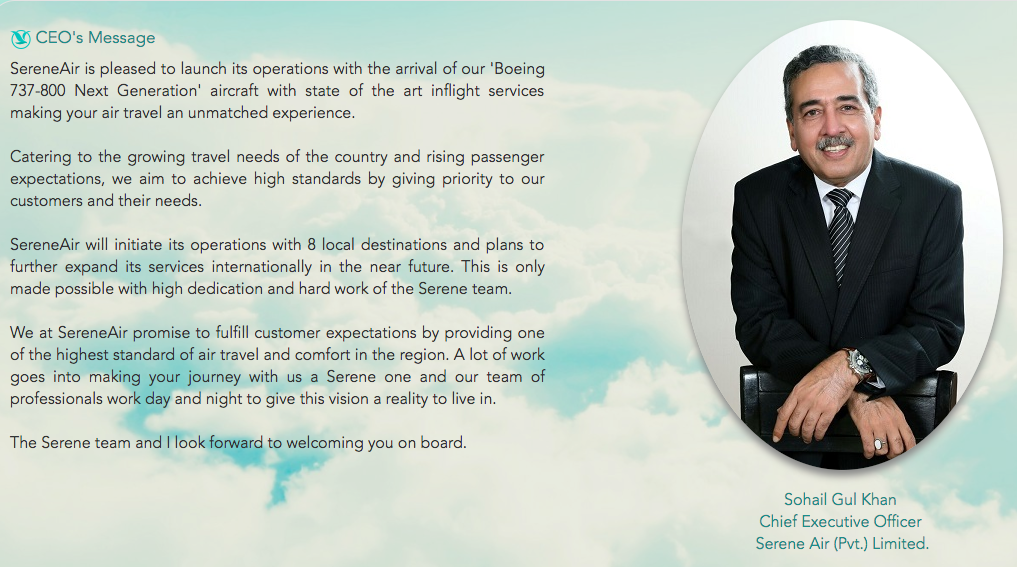 Serene air offers passengers to bring two pieces of check-in baggage up to 32kg. Now lets get excited for its launch which is presumed to be anytime during this month or maybe next week. Oops you know in Pakistan aviation nothing is certain unless you see it happen in front of your eyes. So lets look out for the Serene Air sale and remember the said low cost.