Islamabad based Serene Air completed its proving flight from Karachi Jinnah International airport to Islamabad's Benazir Bhutto international airport. The former Andolujet Boeing 737-800 with registration AP-BND was used for this flight. The flight number for this proving flight was ER786.
During past few weeks welcomed its second and third aircrafts in Karachi. The airline launched booking on its website and call centres for Karachi, Islamabad, Lahore, Quetta and Peshawar routes. Many travellers were expecting low fares but the that did not happen and introductory fares on Karachi to Peshawar, Lahore and Islamabad are Rs. 7527 one way all inclusive. While fares for Lahore and Islamabad to Quetta are Rs.6823 one way all inclusive.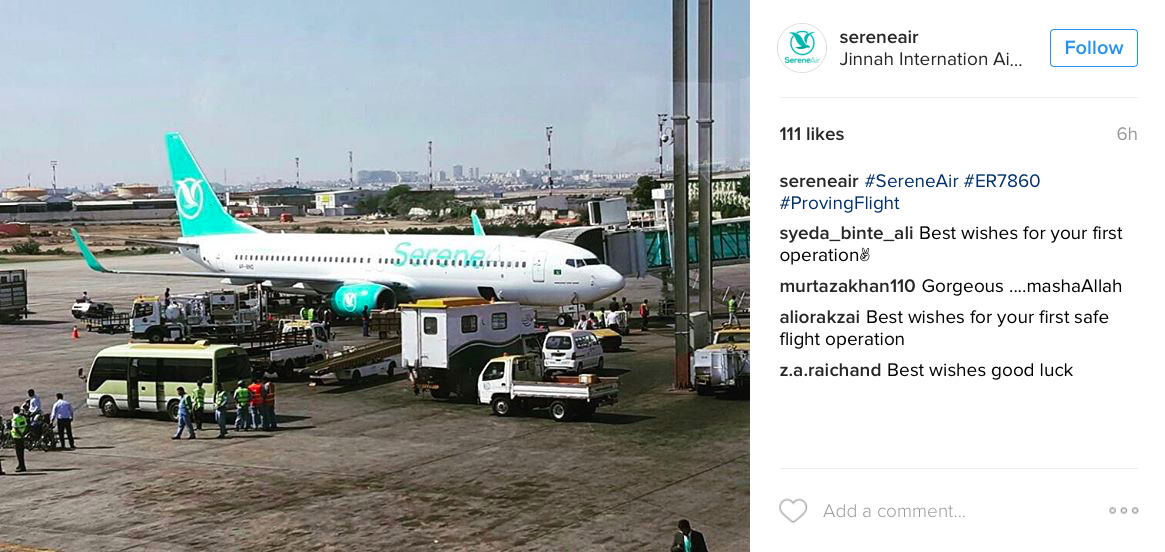 The airline announced the commencement of its operations on the 29th of January 2017 with flight from Karachi to Islamabad. Bookings on its website and call centre onUAN: 111-737-363 are open from 23 January.
Serene currently has a fleet of 3 Boeing 737-800 aircrafts with registrations AP-BNA, AP-BNC and AP-BND. The airline plans to launch its flight to Multan and Skardu as well in coming weeks.