Islamabad based Serene Air launched its flight operation formally today with its first flight from Karachi's Jinnah International airport to Islamabad's Benazir Bhutto international airport. The flight ER502 took off from Karachi at 17:12 which is 12 minutes late from its scheduled time and landed in Islamabad 18:48. Serene Air used its brand new Boeing 737-800 AP-BNA for this flight. But the way an inaugural should have been handled from a public relations point of we just like to say that it was a massive disappointment.
The flight ER502 was announced from days and while the airline spent millions on buying and sourcing aircrafts and building websites and social media platforms, there is nothing about the inaugural flight on any of them yet. The calls to various offices never went through and the call centre time was exhaustive so we have gave up and sourced our information through independent websites and groups.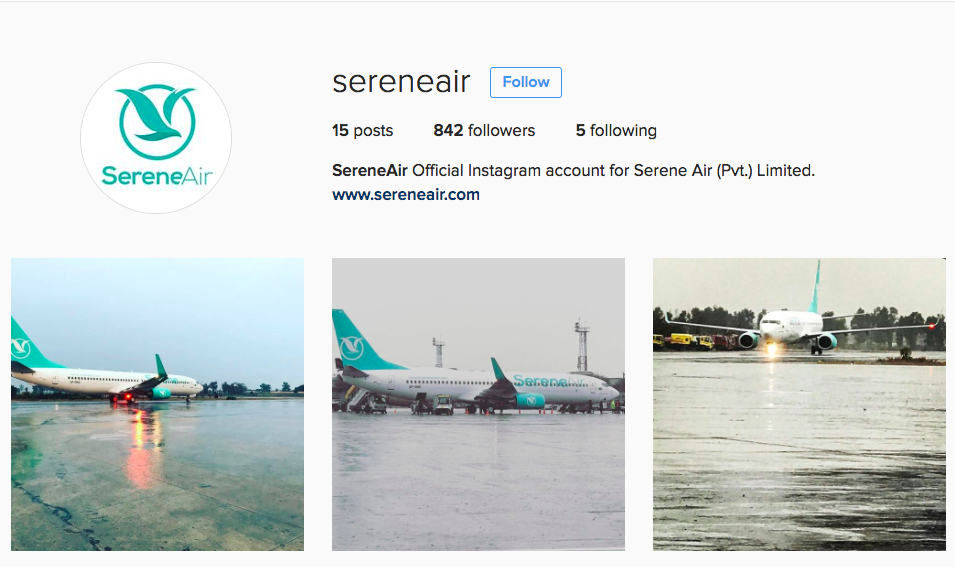 With the limited information available we would like to thank Mohammad Hasan for capturing a beautiful image of ER5-2 take off from Karachi. Well done Hasan whose picture is available on Plane Spotters Pakistan page here. The Airline plans to start its flight operation on Karachi Lahore route from tomorrow and the first flight will take off at 13.00 and reach Lahore at 14.45 while it will return at 15:45 from Lahore and reach 17:30. The flight operation to Quetta will start on 31 January 2017 and the first flight is scheduled at 07:15 and reach at 08:35. This flight is actually Karachi to Islamabad flight that is routed via Quetta.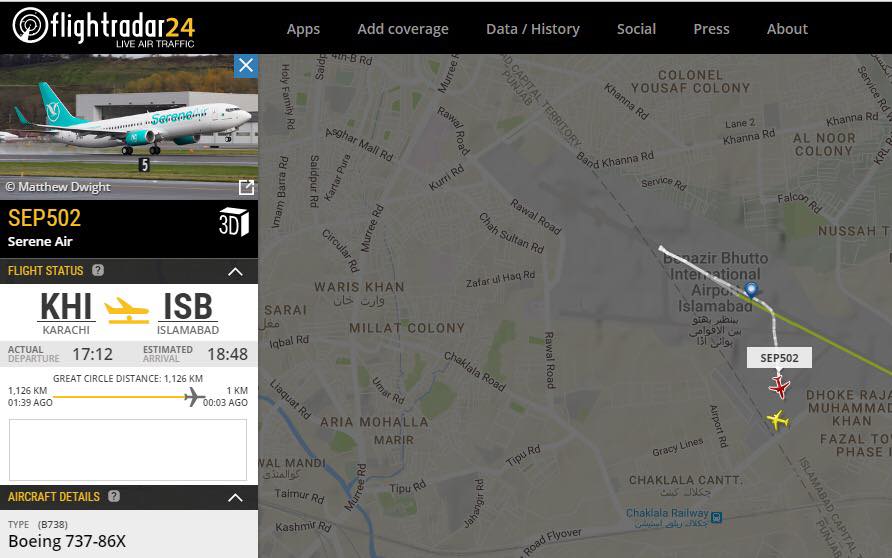 During past few weeks welcomed its second and third aircrafts in Karachi and completed its proving flight for regulatory requirements. . The airline launched booking on its website and call centres for Karachi, Islamabad, Lahore, Quetta and Peshawar routes. The fare from Lahore and Islamabad are Rs. 7527 one way all inclusive. While fares for Lahore and Islamabad to Quetta are Rs.6823 one way all inclusive.
But the airline needs to have a proactive media section who is visible and available. There is nothing about it and the last we saw was a name Riaz Ul Haq but there is no number which is always provided on press releases. Also if the airline is relying on its social media platforms for its PR they need to provide that facility on time because 2 hours after the flight has landed there is nothing on any of the platforms.