After 24 hours photos and information about the Pakistan's latest private airline started coming out. The Islamabad based Serene Air launched its flight operation formally yesterday with its first flight from Karachi's Jinnah International airport to Islamabad's Benazir Bhutto international airport. Serene Air's official Facebook page shared some pictures from its check in counters and then we saw more pictures emerging of the management cutting cakes and in front of the plane at Islamabad's Benazir Bhutto international airport.
We expressed our serious dismay over the haphazard media management of the launch flight in our news yesterday and maybe that could have reached the right ears or eyes.  While the airline spent thousands on its advertisements in major dailies the free and huge social media was not something they thought about. We still believe the information management about the innaugral flight should have been handled better.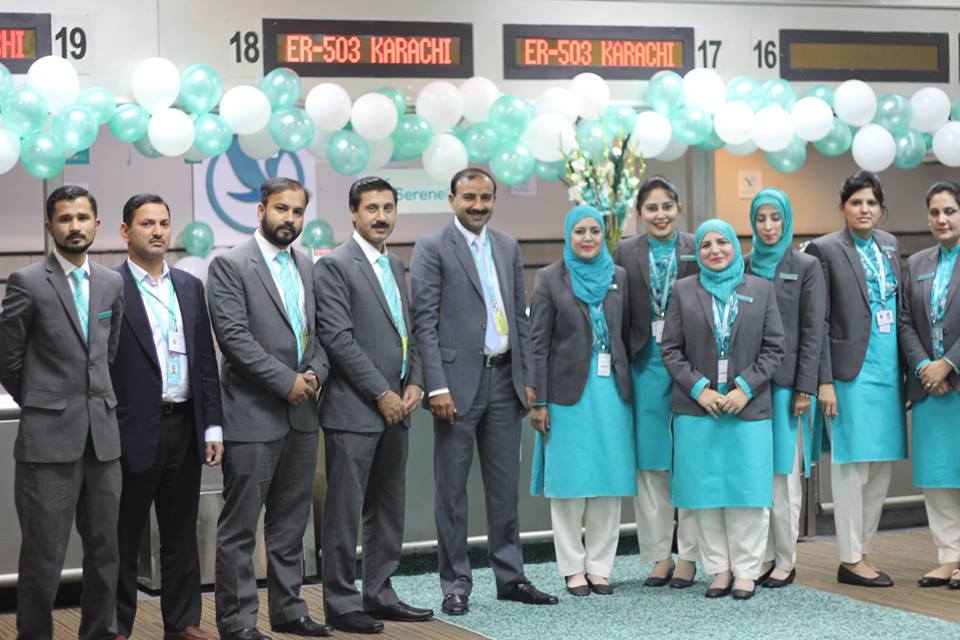 Today Serene operated its first flight from Karachi to Lahore and back. The flight ER522 departed at 13:12 and arrived at 14:31 at Lahore's Allama Iqbal international airport. The return flight departed 26 minutes late at 16:26 and arrived in Karachi at 17:45. The flight operation to Quetta will start tomorrow on 31 January 2017 and the first flight is scheduled at 07:15 and reach at 08:35. This flight is actually Karachi to Islamabad flight that is routed via Quetta.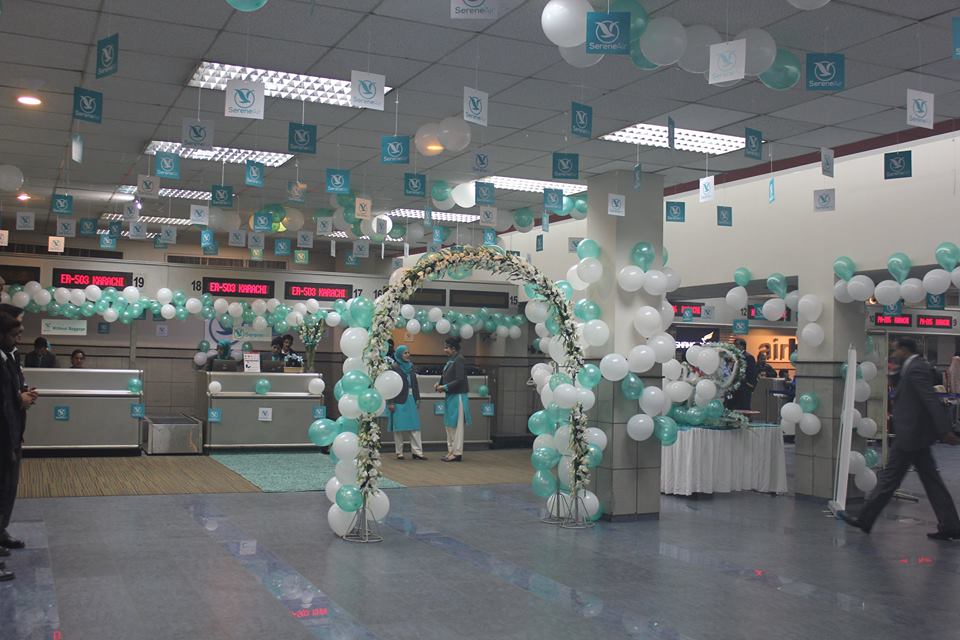 Serene will add its fourth destination Peshawar to its operation from 6th of February. The first flight to Peshawar ER550 will take off at 13:00 and land at Peshawar airport at 15:00. Any spotters in Peshawar please get in touch with us if you are planing to capture the plane landing in Peshawar. The return flight is scheduled at 16:00 that will reach Peshawar at 18:00.