Pakistan International Airline's flight PK-757 from Lahore to London Heathrow is in the middle of a high drama that still unfolding with many questions left unanswered. Why the Royal Airforce fighters jets were scrambled after "an anonymous phone call"? Why the person wanted for fraud was travelling knowing he could be caught upon arrival?  To answer all these questions we need to first look at the facts available.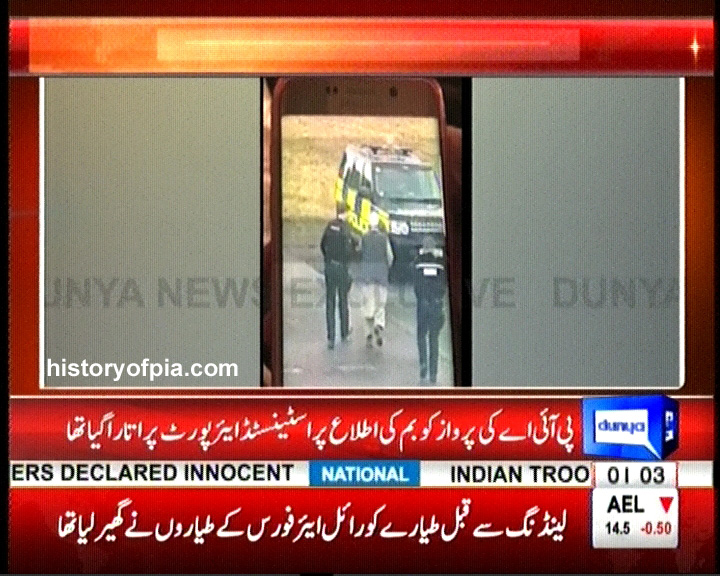 British police initially said earlier that the jet was diverted after reports of a disruptive passenger.
Later Scotland Yard confirmed that the 52 years old bearded man now known as Khalid Baqa was wanted by the Met Police.
Then police changed stance and confirmed his arrest was not connected with any incident onboard the plane.
Then a Met police spokesman said: "It appears to be a coincidence that there was a passenger onboard who was due to be arrested in a pre-planned arrest."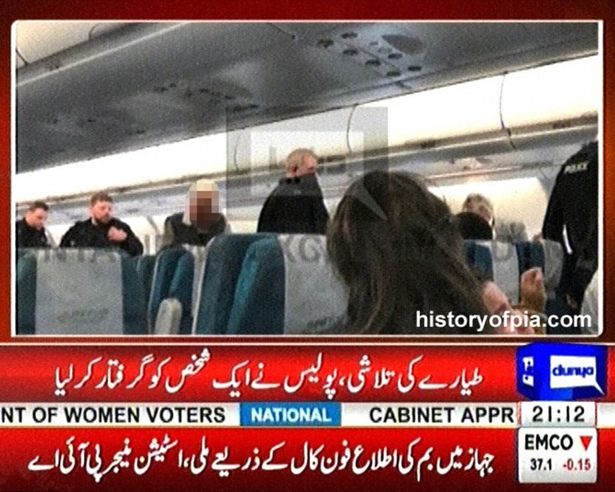 Then there is another shift in stance by police "As far as we know it was not related to the divergence of the aircraft. Whether it was exacerbated by the passenger onboard who was to be arrested, we do not know."
So if there was no disruptive passenger incident on board and police was already planing to arrest a wanted man they knew was onboard why the jets were scrambled? Why the passengers of PIA were put through an ordeal where they were kept stranded in the plane for over six hours? What is it that British authorities are hiding? If it was not the wanted passenger then what was the emergency? Because the wanted man could be easily arrested at Heathrow airport.