Pakistan cabinet approved a policy to outsource the management of the country's three major airports along the lines of a public-private partnership. This decision was announced by Minister of State for Information and Broadcasting Marriyum Aurangzeb today after the federal cabinet met in Islamabad. 
The minister said that Karachi, Lahore and Islamabad airports will given to private companies to manage. She also said that "by including private companies in the public sector, the management of the airports will be outsourced,". In the national aviation policy 2015 the government ventured out to do this and after 2 years it has finally approved the plans. Tenders for interested parties are already out.
This step was taken to change the role of Pakistan Civil Aviation Authority on the lines of operation, management and maintenance. The emphasis of PCAA will be on the regulation rather then management side of the airports. The minister pointed out that "airports across the world are regulated by organisations such as the Civil Aviation Authority and managed by private companies,".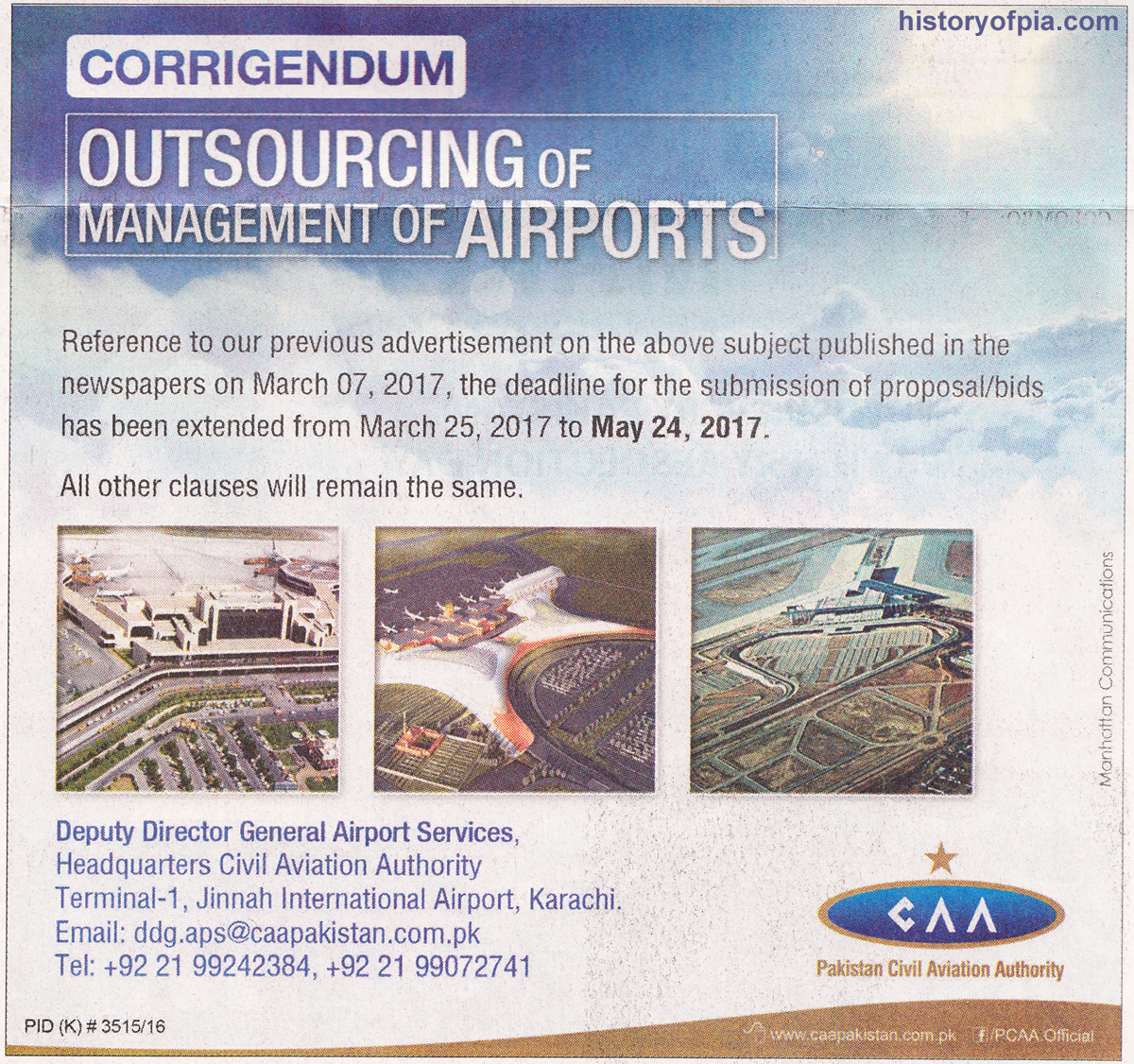 Not just the management of current airports under the new policy the government will facilitate private companies who want to invest in building new airports. Minister of state explained that because the regulator and service provider have remained the same in Pakistan, any incident that took place ─ for example if drugs were found on a flight ─ it had to be investigated by the service provider.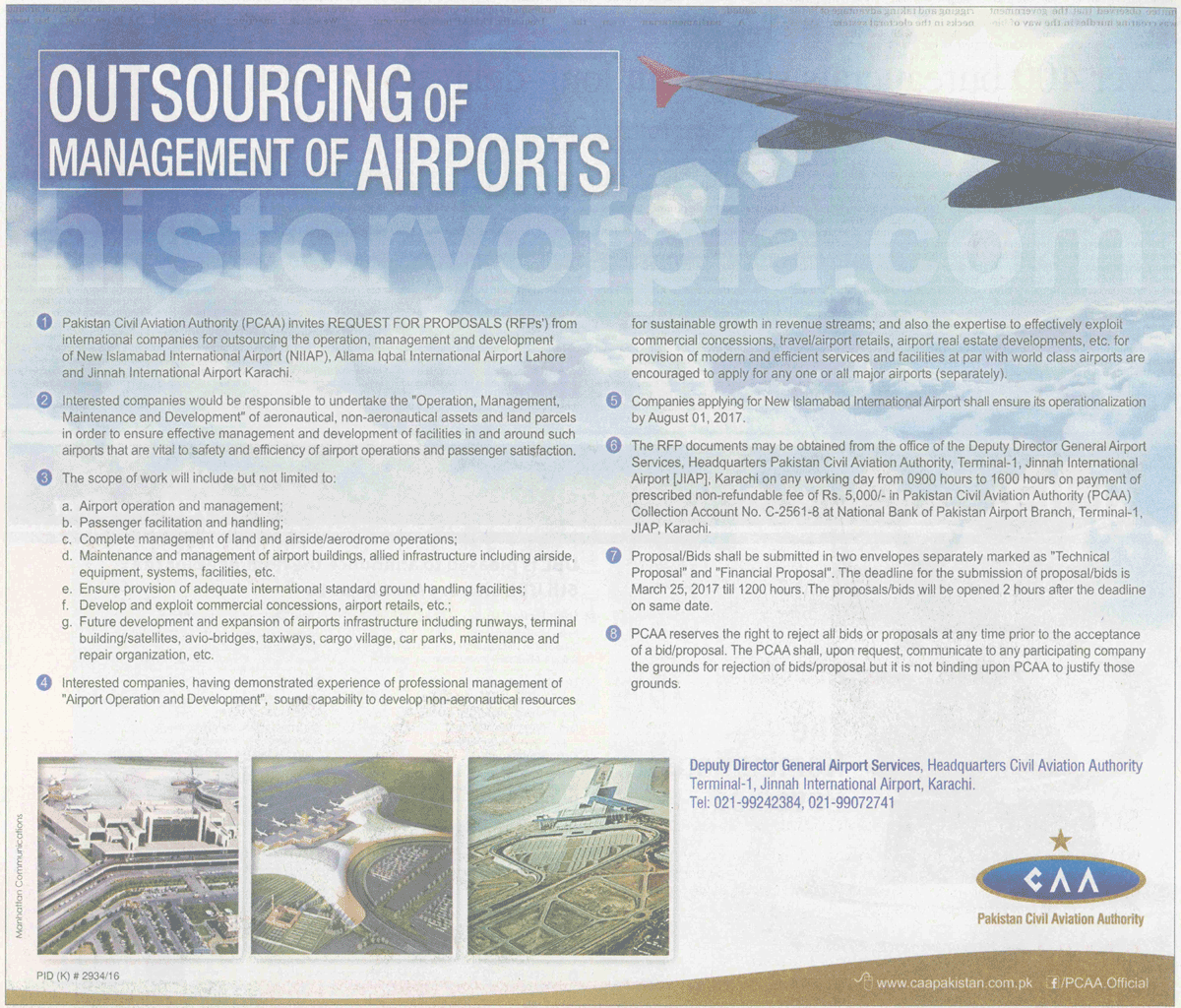 The government has already requested for Proposals (RFPs) from international companies for this purpose. Recently the government extended deadline for submission of proposals to 24 May 2017. Interested companies would be responsible to undertake the "Operation, Management, Maintenance and Development" of aeronautical, non-aeronautical assets and land parcels in order to ensure effective management and development of facilities in and around such airports that are vital to safety and efficiency of airport operations and passenger satisfaction.
The scope of work will include but not limited to:
a. Airport operation and management.
b. Passenger facilitation and handling.
c. Complete management of land and airside/aerodrome operations.
d. Maintenance and management of airport buildings, allied infrastructure including airside, equipment, systems, facilities etc.
e. Ensure provision of adequate international standard ground handling facilities.
f. Develop and exploit commercial concessions, airport retails, etc.
g. Future development and expansion of airports infrastructure including runways, terminal building/satellites, avio-bridge, taxiways, cargo village, car parks, maintenance and repair organisation, etc.