Pakistan's latest private airline Serene Air got its aircraft AP-BNA back to its service after an accident with tow tug at Islamabad's Benazir Bhutto international airport.
Serene Air CEO Suhail Gul Khan in a statement said that "by the grace of Allah and efforts of our engineering team, aircraft AP-BNA has been successfully recovered and has passed all necessary safety measures."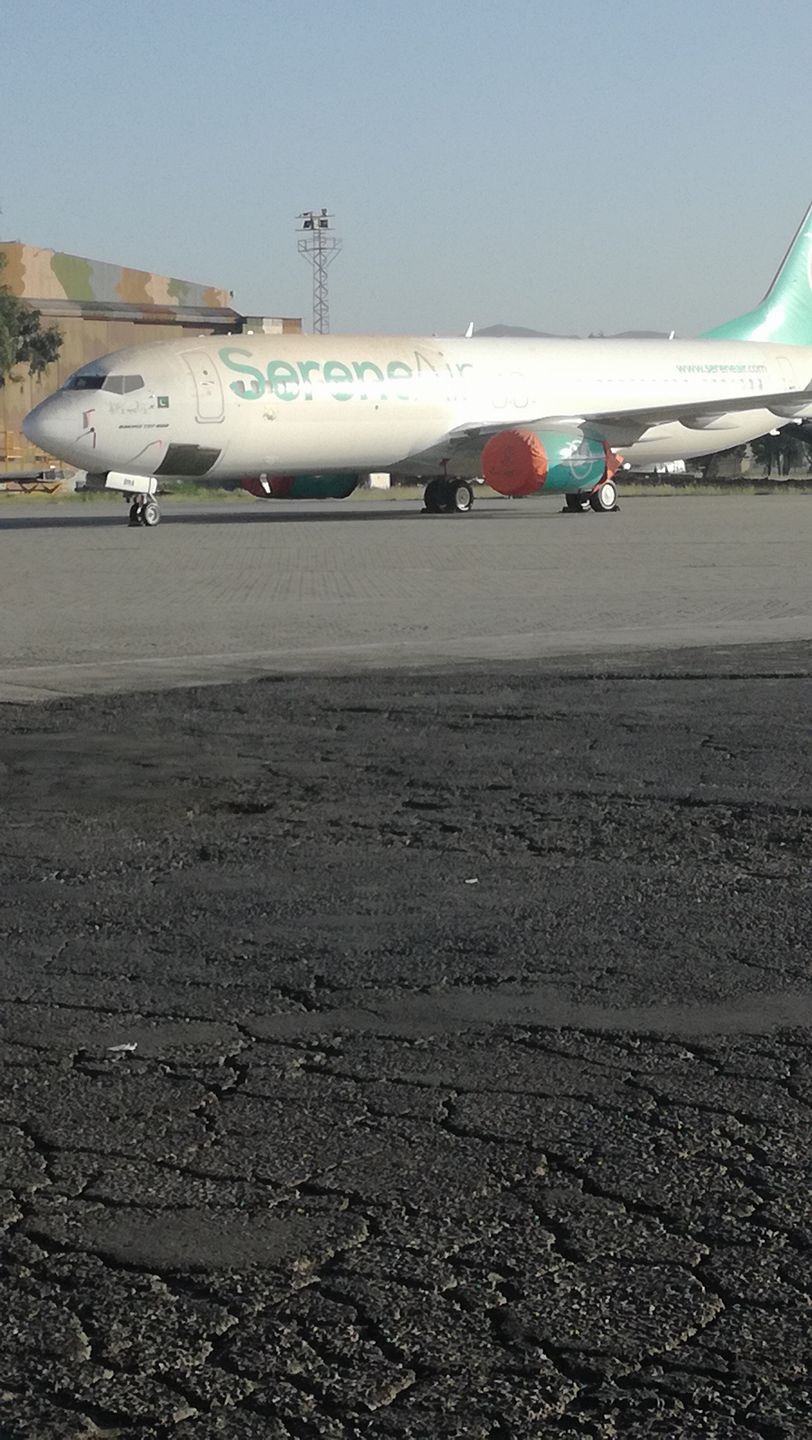 The airline moved its aircraft from Islamabad to Karachi early morning today and the plane took its first flight from Karachi to Lahore as ER-520 with over 100 passengers. Serene Air's Boeing 737-800 NG was "badly damaged" in an airport runway accident as it hit the tow tug operated by Royal Airport Services at Islamabad Benazir Bhutto International Airport. The aircraft in question was brand new Serene Aircraft.
The repair was done under the supervision of Boeing experts and pictures seen on social media show a patch without paint. The aircraft was pushed and moved to Karachi. Serene Air is also getting its second brand new aircraft AP-BNB and it will arrived in few weeks. At the same time we can reveal Serene is talking to various parties for wide body aircraft orders for its future. The airline is currently bound to serve only domestic market until February 2019 after which it can fly on international routes.