After back and forth bids for wide body aircraft Pakistan International Airline has finally released the bid report for wide body aircrafts. Now there have been quite a few bids invitations that once could easily loose track of it but this seems to be the evaluation of the latest one. In this evaluation PIA has short accepted bids for all the aircrafts but one that is older than 12 years.
The bid report available on the PIA website shows that the airline has short listed 3 Boeing 777s and 6 Airbus A330 aircrafts. The Boeing 777-300ER presented by Macquaire Air Finance is lowest bidder while two of the A330s presented by Air Lease Corporation were lowest bidders. The Macquaire Air Finance Boeing 777-300ER (Reg F-OSYD)is currently serving with Air Austral and it started its life on06/04/2009 and is 8.1 years old. The 2 A330-343X are currently serving with Oman Air with registration A4O-DB is 7.7 years old and the A330 with registration A4O-DD is 7.5 years old.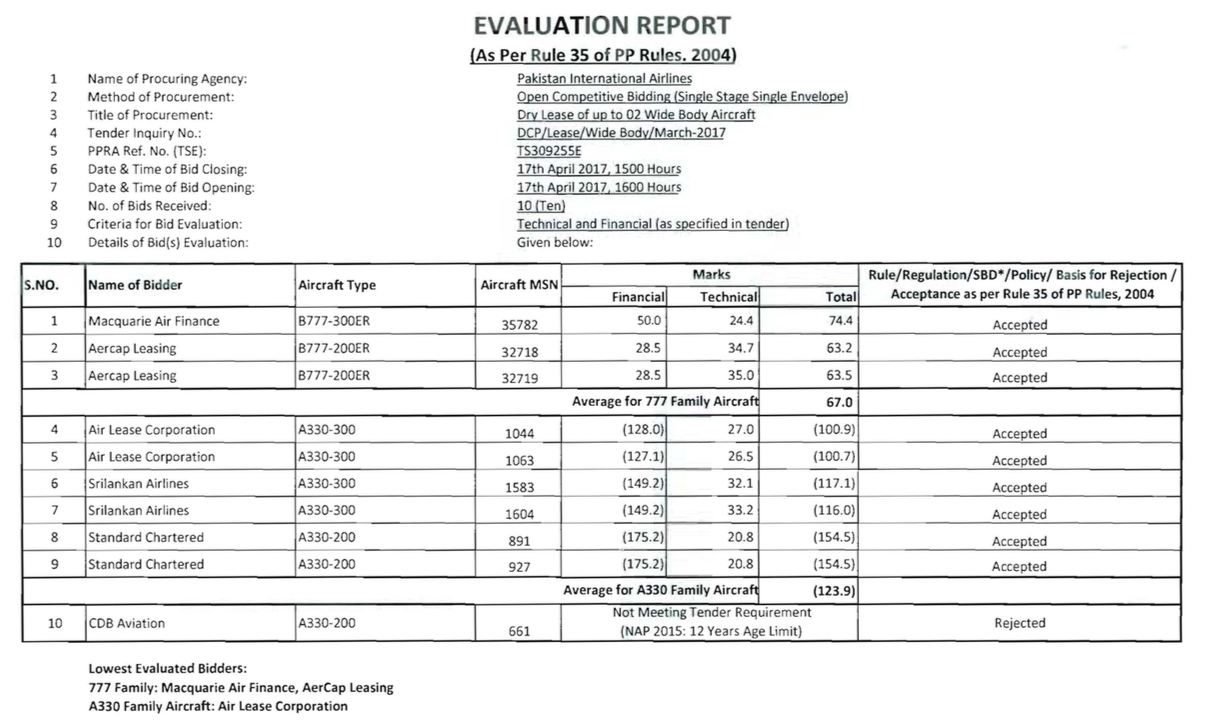 The other two Boeing 777-200ER are presented by Aercap Leasing and currently serving with Air Austral with 8 years age. Out of 4 Airbus A330s 2 are presented by Standard Chartered and are currently with Arik Air of Nigeria. The other 2 are not strangers as they are currently with Sri Lankan airlines and one them has served with PIA for 6 months under its Premier brand.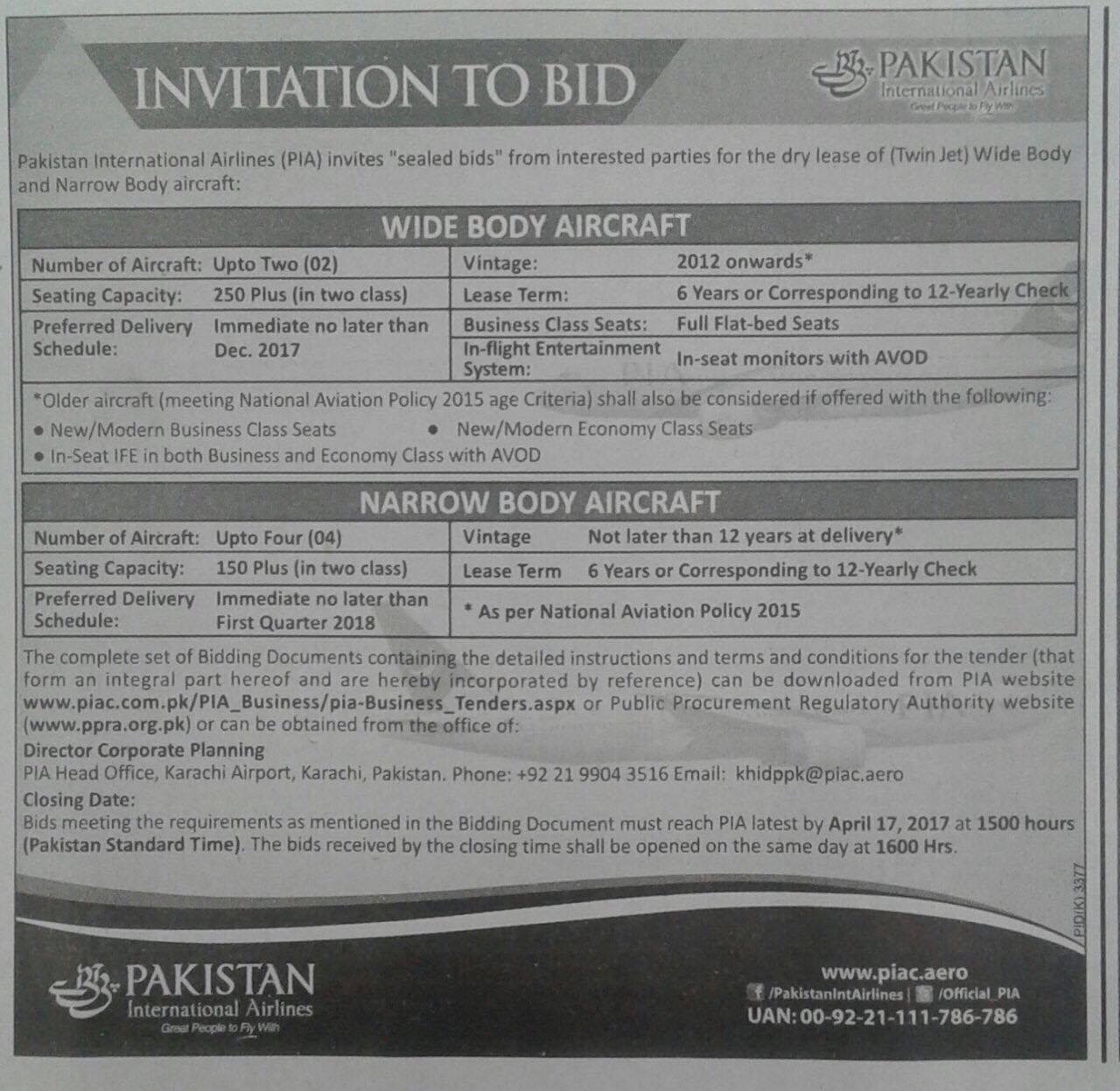 Interestingly Turkish Airlines did not apply for bidding this time as they were short listed in the bidding process last time but PIA decided not to take their place at the last minute. Given the plane was taken out from the operation and spared for necessary checks. It will be very interesting to see how PIA moves ahead with this bidding process and how they will overcome the trust deficit that exists after the Turkish Airlines and Sri Lankan airlines leasing fiasco.