Pakistan International Airlines last flight to Mumbai from Karachi landed at Mumbai international airport at 12:25 pm on Monday 8 May 2017. The flight number PK274 has become the last PIA flight to arrive at Mumbai airport. Also PK 275 was the last flight of PIA to depart for Karachi from Mumbai airport. PIA officials are not disclosing this but PIA is not taking further bookings on the route, which clearly hints towards a closure of this route.
There are very strong rumours that PIA might axe its flights to Delhi as well but sources in PIA, however maintain that PIA would continue flying to New Delhi. The Karachi-Mumbai flight that was reduced from twice weekly to once a week getting extremely low traffic. And in the latest route rationalisation PIA has decided to shut down this once extremely profitable route.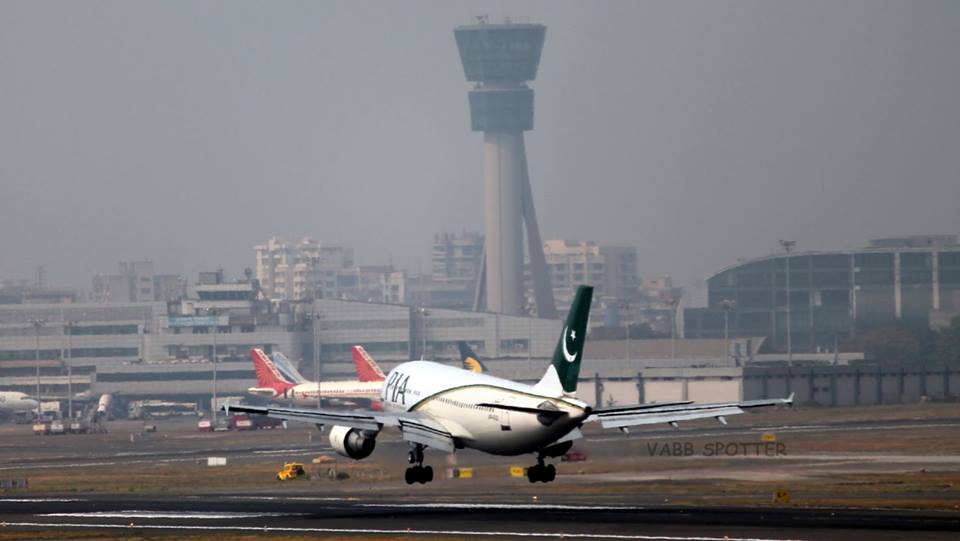 The decision to suspend the flight came amid heightened tensions between India and Pakistan. Another important factor is Pakistani avoiding to travel India due to rising intolerance against Muslims. Recently a Pakistani school trip to India was cut short due to security concerns. There have been attacks on PIA office in India on more than one occasion and that is one of the under laying fear resulting in such a decision.
There were times when PIA used to fly Boeing 747 and Airbus A310s on this route with full loads. Plus there was good demand for cargo on the route. The deteriorating political situation between neighbours affected the demand and then PIA deployed Airbus A320s on the route and thus a lot of cargo opportunity was lost.