Shaheen air international's management came in front of local media recently, highlighting the issues they were facing from Pakistan Civil Aviation Authority on their flight operations due to which they had to suffer in terms of financial crises.
CCO Shaheen Air Mr. Faisal Rafique called a press conference where he raised the issues faced by Shaheen Air International claiming that the policies made by government of Pakistan and attitude of Civil Aviation Authority are the main obstacle in the development of private sector of airlines.  He also added that airline had to face delay in clearance of their newly inducted A319s which made them pay at least twenty thousand dollars per day. Requests for newer routes starting from Multan and Faisalabad to Middle East were also pending in CAA drawers without any progress. Shaheen Air claims that CAA is intentionally not granting the rights.
After the submission of the petition against CAA at Sindh High Court (SHC) Shaheen Air has finally ruled out all the allegations of CAA as the SHC decision came in favour of Shaheen Air and relived them from the issuance of new RPT and host of other additional issues. The case is still pending in front of high court and on third hearing the lawyers for CAA finally came but unprepared.
It is understandable that Shaheen Air and other airlines are facing serious issues and the Gulf carriers are heavily denting their profits. But one wonders why Shaheen came out in the open now? Why wait so long and let the situation go from bad to worse? How much CAA has to do with these issues and how much of this is Shaheen's own creation?
Muhammad Afsar Malik an aviation Business Consultant who has spent decades in Pakistani aviation sector says "not submitting documents for the renewal of license, withholding CAA outstanding dues as well as CAA charges collected from passengers reflects some serious corporate governance issues. Accusing CAA for the problems of their own making, is not understandable, unless its owners are planning to quit airline business."
It is important to mention that Shaheen refuses these allegations and state that they did cooperate with the CAA but stand on their fundamental point that they don't need to apply for a new RPT. A point validated by Sindh High court.
The real issue between Shaheen and CAA apart from the "ego of DG CAA" is that Shaheen owes PCAA some 478.79 million rupees which is a big amount and from a responsible airline like Shaheen as it makes us believe so, why things come to this?
Shaheen's CCO Mr. Faisal Rafique said that 'Shaheen Air was paying their dues on time but since 2015 they had to face financial crisis".  While we understand that such issues exist that are sucking out profits of Pakistani airlines why it took Shaheen so long to come all out? Given this is not the first time the airline has failed in paying it dues on time.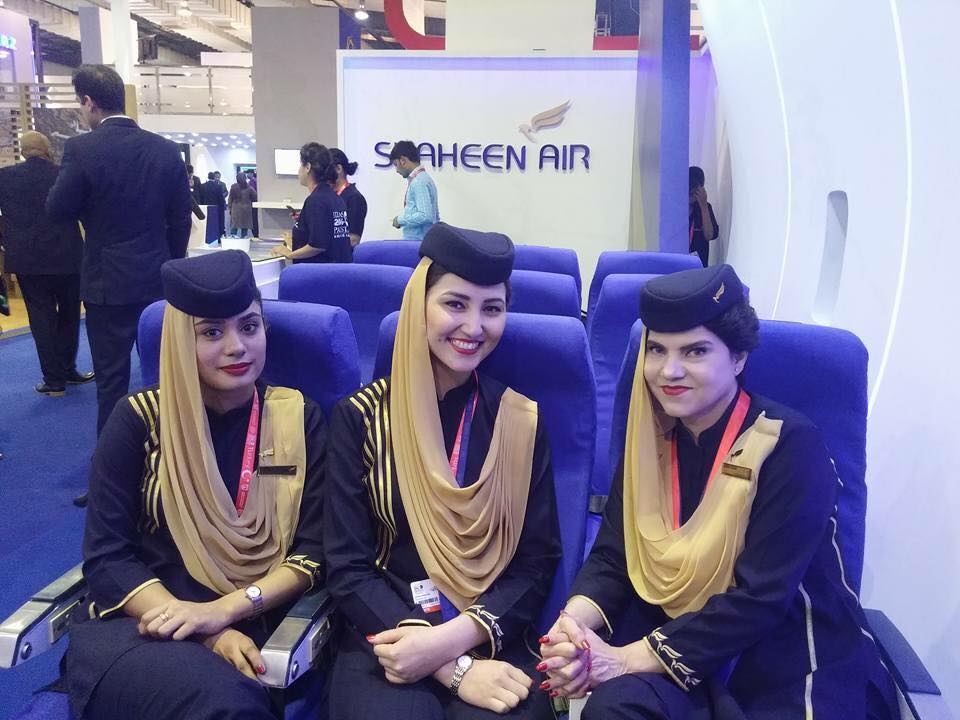 Muhammad Afsar Malik says "close relationship always existed between SAI and CAA Pakistan. In fact CAA had been going overboard to help SAI succeed so as to give travelling public choice of airlines in Pakistan. SAI had accumulated Rs 430 million in 2002 as well, which CAA then rescheduled its payment over a period of 15 years (interest free loan). Still an amount of about Rs 200 is outstanding out of that amount. This facility was never made available to Airblue."
Yes the National Aviation Policy 2015 has wrecked havoc for local airlines but it was also a relieving injection to the suffocating Aviation Industry of Pakistan and due the NAP 2015 the local private airlines and operators got more privileges in terms of tax relaxation on import of aircraft spares and lease agreements.
Induction of better aircraft in fleet was also witnessed after 2015 which helped Shaheen Air and Airblue to induct more fuel efficient and state of the art airplanes in their fleet.
And on the same point it is baffling to understand if they are facing such crises since 2015 how come they were able to acquire four wide bodies aircraft i.e. Airbus A330-200s and seven narrow bodies i.e. Airbus A319s?
Muhammad Afsar Malik thinks thinks that "temporary relief from Court cannot solve Shaheen's permanent issues, such as governance." And it is important for Shaheen to learn from their past mistakes and the mistakes of their competitors and avoid the same fate. The airline must improve its research and route development section and before opening a route thorough exercises and analysis should be done. Just take the example of Manchester flights. How the airline thought it could take away passengers from PIA by proving just cheap fares? Was the dog fight over fares worthy to justify the losses? And after fighting for a year the route was suspended.  One wonders what lessons the airline learnt from the experience?
We stand for a better aviation industry in Pakistan but we don't want to fight it for an industry that is not doing justice to itself. Shaheen needs to be fair with itself before expecting the same from others.