One of Pakistan Aviation objective was to bring Pakistan aviation to common masses and let them see that this industry like any is not what people see on media. With 90% of fake news and lies aired on news channels and printed in press people have a very negative perception of aviation. Through Humans of Pakistan Aviation we aim to just that. Through conversations and interviews we will introduce the folks behind this massive industry. The second interview of this series is with pilot Amen Aamir.
"Ladies and gentlemen we welcome you on board on this flight " this is the kind of statement you would hear when it comes to females in aviation. The world of glamour, from designer perfected uniforms to the dandy caps that cabin crew have been wearing as per tradition it is indeed a lot to keep up with. Pakistan has not been behind in that race either, from the 1960's retro PIA uniforms to the PIA trousers ,until the late 90s when the shalwar kameez took over as the uniform for majority Pakistani carriers.
But have you ever wondered that is there glamour in the cockpits and that also in Pakistan? Well ladies and gentlemen, the answer would be yes. We would like to introduce to you Rookie Pilot Amen Aamir who also happens to be the first female pilot from the Baltistan region. Luckily we got a chance to chat with her and get prepared to be amazed by the confident and bold women out there , that exist within our country.
What inspired your passion for aviation ?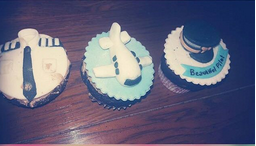 When I was a kid,  my school (APS Skardu) used to take us to the Pakistan Air force Base on educational trips, I used to see the airplanes and get excited, I used to think that one day I would fly an Air force aircraft too, I was passionate about Air Force as I had a very little interest in commercial flying because at that time only PIA gave flight services to Skardu that too one flight every day, as time passed my love for the airplanes increased and I decided to get a commercial pilot license and fly as a commercial pilot. I had no one in my region to look up to for inspiration because any female from Baltistan region had not chosen aviation as a career before.
What was the first plane you flew ?
My first Flight was on my birthday 10th Sep 2015, It was basically a gift for me from my Instructor Captain Haris Habib Raja, I flew a Cessna 152 AP-BAV at Rawalpindi Flying Club
Tell us about your most memorable flight ?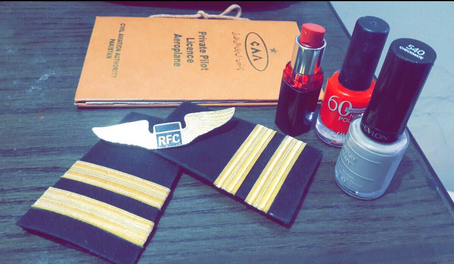 My most memorable flight was my First Solo flight which took place on December 19th 2015, I was really scared at first but then I enjoyed it, that flight boosted my confidence. I would thank my pre-solo instructor Sir Haris for making me believe in myself and my flying skills. I still remember his words before my solo he once said "Amen beta you can do it ,You are my shair (lion)"
Tell us something about your career , being a woman was the path easy ?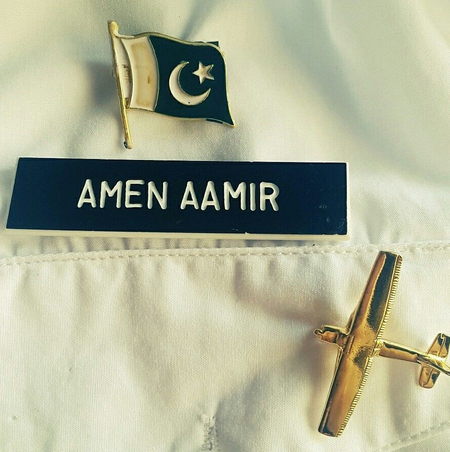 Well I believe nothing is easy in this world, one has to make things easy for himself. Similarly for me choosing this field was not easy, since no woman from my area had done it before it was something new for all of us, My mother found aviation a very risky field so she wasn't really happy with my choice, she wanted me to be a doctor like my elder sister but then I convinced her, My father was happy with my decision, my parents did not care about the society and decided not to cut my wings and to let me fly. Since I had my parents with me everything became easy.
What will be your advice for those who want to pursue a career in aviation?
Aviation is an amazing field to choose, if you think that you were born to fly, just give it a try.Do not be afraid to choose something new, Your wings already exist all you have to do is "Fly", my message is specially for the women of my country, Think out of the box, dream big and give your best to achieve it, there is nothing in the world that we "women" cannot do.