Mig 21 shot down a PAF F16? So that means that Indian Western Air Air Marshal C Harikumar (WAC) was removed from that post for the outstanding achievement of shooting down a Pak F16 right?
In fact, during closing days of the 1971 war a Pakistani F86, a subsonic Korean war days Northrop Grumman plane, shot down the then latest Mig 21 supersonic aircraft of the IAF. To now say that an Indian Mig 21 brought down a Pakistani F16 is not just preposterous, it's right out of a comic book.
In 1973 a Pakistani airman brought down an Israeli Mirage IIIJ (April 26, 1973) while flying a Syrian Mig 21, and this despite that Israel had studied the Mig 21 for its capability having stolen one from Iraq in 1966. The PAF later wrote a document titled 'How a Mig 21 should fight a Mirage'. The document later reached the South African Air Force and soon later the Israeli Air Force.
Now, back to the F16; Lockheed Martin would have been shattered if a real F16 had been brought down, that too by a Mig 21 and would quickly lay blame on military competence of the Pakistanis….had a real F16 been shot down.
So they watched for proofs.

First Indian proof was a packet of Naswaar brand, a kind of tobacco used in Pakistan, titled 'F16 Naswaar' found in Kashmir.
Second proof was a GE engine and cowling that came on Indian media alleging that it was an F16 part, that lie was called right in the program when their own expert said that was a Mig 21 engine, not an F16.
Third Indian proof was the fragment of an Aim 120 AMRAAM BVR missile shot at an SU 30MKI, a front line Indian fighter. The Pilot of that aircraft ejected on the Indian side as the locals saw his parachute deploy, confusing the Pakistanis who were looking for him then after the first pilot was captured.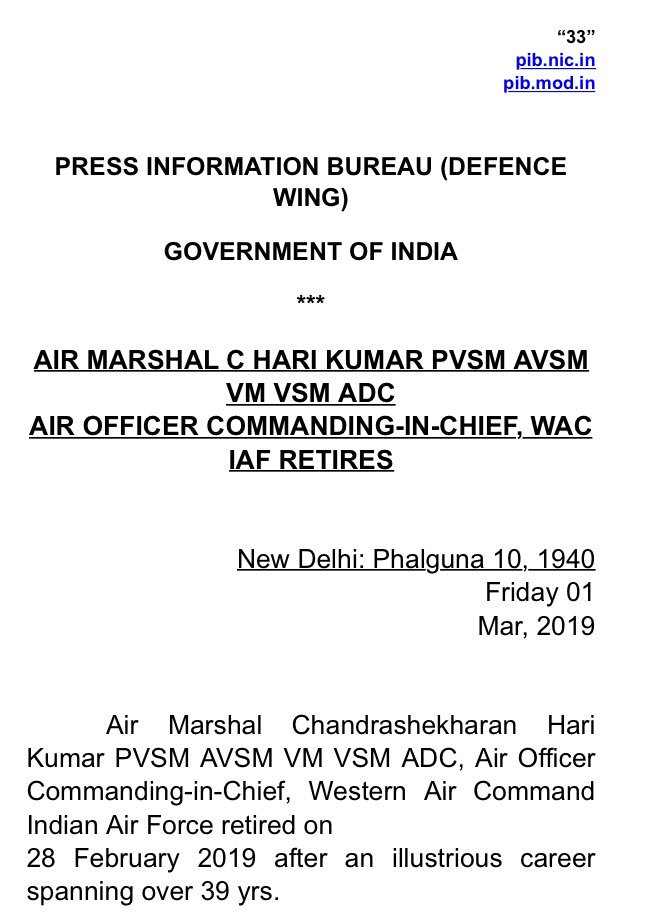 Lockheed Martin was satisfied at Pakistani inventory; all F16s accounted for. The fact that the made in Pakistan JF17 block 2 brought down a Mig 21 and a SU30MKI is just too much for the Indians to face and that's why they are screaming whatever they can to stem embarrassment. First, they couldn't believe it that JF17 could use such sophisticated weaponry and honestly with all responsibility, they don't know what hit them and I am also glad that they really don't know.
The battlefield pan out; 2 Mig 21s data linking with a SU30MKI, crossed Pakistan territory chasing Pakistani planes that had earlier attacked 6 targets in India and to have shot down a MI17 helicopter. A Mig 21and an SU30, when the latter plane was still in Indian air space, were immediately engaged with BVR missiles and brought down. While the SU30 fell in India and its pilot was fortunate to survive the Aim 120 AMRAAM, the Mig had already crossed over and fallen in Pakistan. Its pilot took. That was quick.

Retaliatory Indian strike was coming in shape of a missile attack knowing what the PAF had done to them and that it would be unwise to send in fighter planes into Pakistan. Pakistan took measures and informed the US and China that its response was going to be thrice of what India would throw at it. That dissuaded the Indian missile attack plan and instead heated artillery exchange which is still happening.
Indian PM, his National Security Advisor and their media have been beaten squarely, Militarily, morally and diplomatically. It started from a bomb explosion that killed 40 of their men and found no weight that some terrorist network in Pakistan orchestrated that crude garbage, the reason why India sent in planes into Pakistan that at best-bombed juniper trees within 3 km of the border when the Pakistan Air Force responded forcing them out quickly.
In the dead of the night a day before the air engagement, Indian Air Force reported that 350 'terrorists' had been killed from their attack in Pakistan when in fact the only fatality was a sleeping crow resting on those trees that were hit as the escaping Indian planes dropped their load. Pakistan is reporting tree damage to UN. But who will the Indian Prime Minister go to? He lost face, lost planes and had more of his men killed for his own radical gains. His own people are pointing at the inside job and factually absolutely correct when it came to that terrorist attack.

Indian PM is a terrorist responsible for the killing of 2000 Muslim men women and children in Gujrat and is not honest to common Indians.

Pakistan seeks for peace, their pilot has been released, their media is lying but the militaries of the world know the truth. Finally, both Mig and SU30MKI makers should go count Indian planes. Lockheed Martin has counted theirs.