Shaheen Air is facing a crisis that is threatening the core of its existence. A workforce of 4000 plus daily waits for good news amid rumours and speculations. And the worst thing to do in this situation is to speculate and indulge in spreading fake news. A few days ago a Facebook page claimed that "Shaheen Air is going to file for bankruptcy" (as if this is a news) but after a strong rebuke from the Shaheen management, they quietly deleted the post. Today there is another joke shared on the same page.
There is an image shared on the page with Shaheen Air international's chairman Kashif Sehbai signing some papers or stamping some papers with an Arab. We at Pakistan aviation also get such rumours and after brief checking, it turns out that its just a rumour. A normal follower of Pakistan aviation will tell you that there are a lot of rumours and then a few real stories.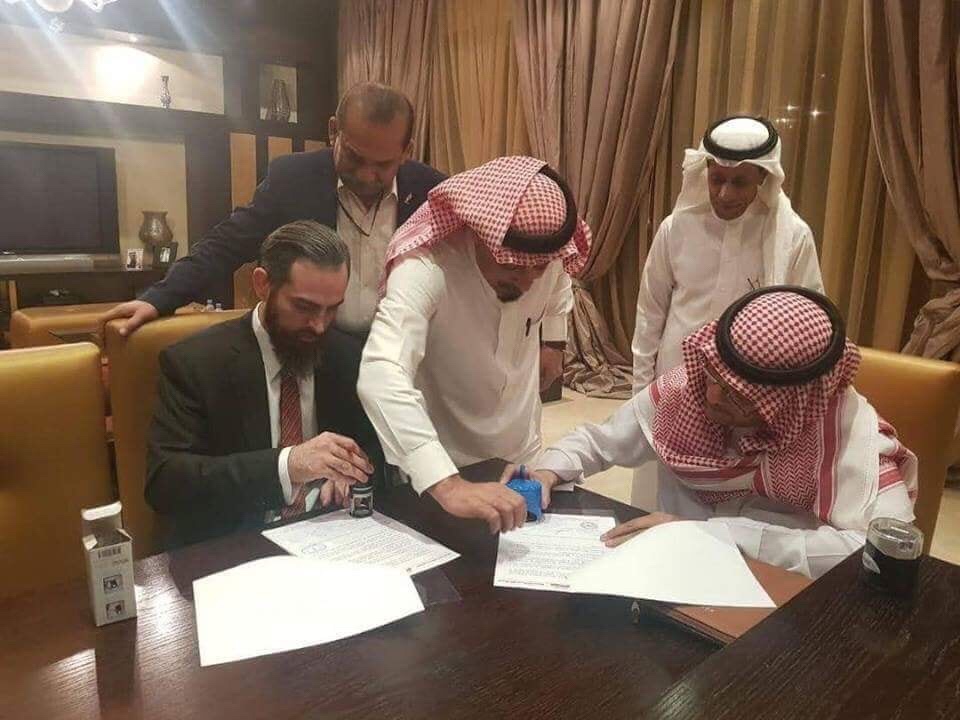 This is again the case of this photo which is at least one month old when Shaheen chairman visited Saudi Arabia and signed some documents. According to some sources these were documents related to some business non-related to Shaheen air. And some sources say that these documents were "non-disclosure agreement" that is normal before two parties sign a deal to understand what they are undertaking. After that, there has been a lot of activity but we still can not see any real action on the ground that can assure the nervous stakeholders. Shaheen was not only involved with Saudi investors, with some other groups who could possibly bailout Shaheen. There were talks about total sellout to partial shares sale and some other options. Having said that it is not ruled out that there is a deal. We know a lot is going on and privy to many such developments but prefer to refrain from speculations. When there will be something concrete coming out of this we will definitely give it space but so far it is just a development, not deal. The complex crises faced by Shaheen Air means that you can not see a clear picture on a single day. It's going to take time to sort this mess and one can only pray that things work out for the betterment of Shaheen.
During the whole crises faced by Shaheen, we repeatedly got inside news from senior sources working for Shaheen but refrained from speculations. The sad part of this whole situation is that people who claim to care for aviation and aspire to work for the improvement of aviation in Pakistan are doing this to Shaheen.