In our series on Humans of Pakistan aviation we would like to introduce people who are working in different capacity in Pakistani aviation sector. This week we encountered a very talented aviator from general aviation sector, Mariyam Nazir from Lahore. Mariyam is currently a final year student of Aircraft Maintenance B2 Avionics Program at Institute of Aviation & Technology. She is also working for Airborne Aviation as an Aircraft Technician, that is a well-equipped flying school at Walton Aerodrome. 
Here is her story so far of the journey she has embarked upon.
What inspired you to join the Aviation Industry?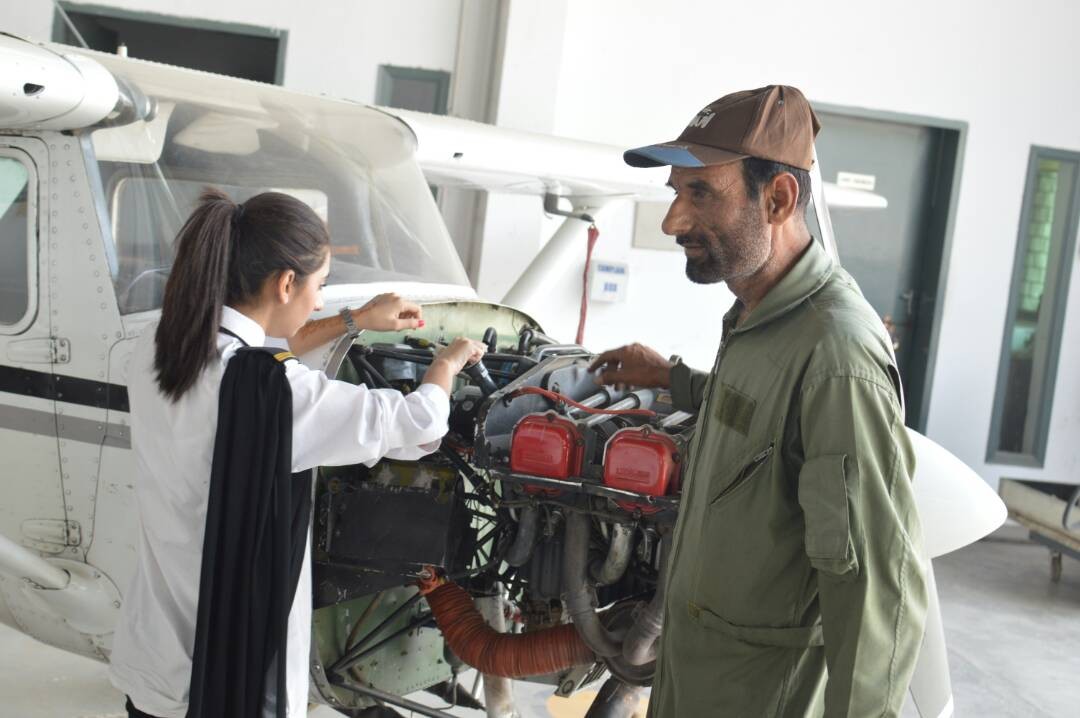 Airplanes, People in Aviation wearing uniforms were the source of inspiration for me since my childhood. I won't say Aviation is my "passion" since my childhood but yes when I reached my teenage it felt as being a part of Pakistan Air force 'being a fighter pilot was a life goal, but yeah life has its own ways to surprise us .Unfortunately, my height did not allow me to become a fighter pilot and I was never interested to become a commercial pilot.'
How was response from your parents?
My parents wanted me to follow the footsteps of my sister and study in a medical school but I never wanted to be like everyone else. I wanted to EXTRAORDINARY, then I came across aircraft maintenance engineering program. I had to be in aviation no matter what. I was like as if life gave me another chance. I got another way to fulfil my dreams.
So what are you up to these days?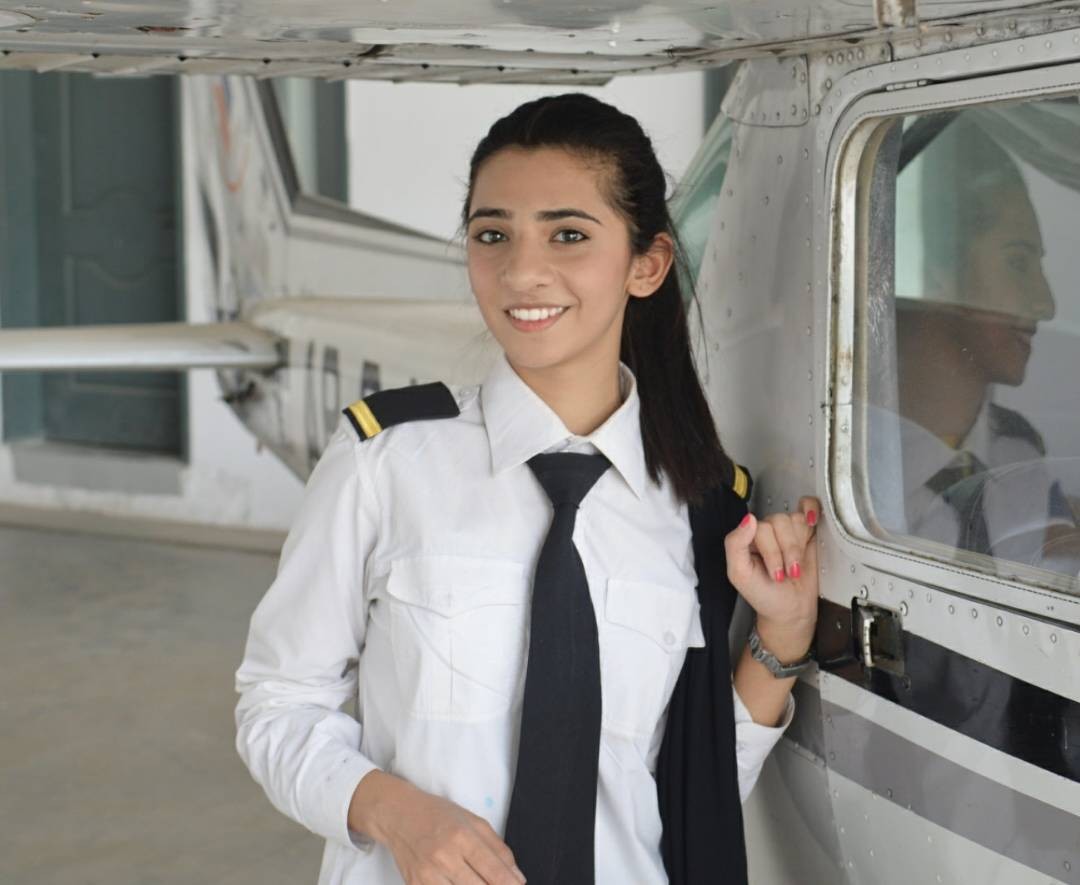 I am currently enrolled in EASA part 66 B2 Avionics License Program at Institute of Aviation & Technology, Lahore. I have completed 10 out of 12 modules of my program and at the same time I am working in airborne aviation as an Aircraft Technician.
Being a woman what struck you most so far?
The male to female ratio of my institute was surprising as I was the only female in my institute in my whole batch. When I started to my professional career in this domain I had to hear very discouraging words such as "larkion wala kam nai ha ye hath kalay hon gay tau khudi utar jai ga shoq", meaning this is not a work for women and when your hands will get dirty your passion will evaporate.  Other times I used to hear "shadi hi karni ha bad mein tau itny mehnat ka faida? meaning what is the point of doing such hard work if you have to get married at the end of the day?
So nobody encouraged you or appreciated your effort?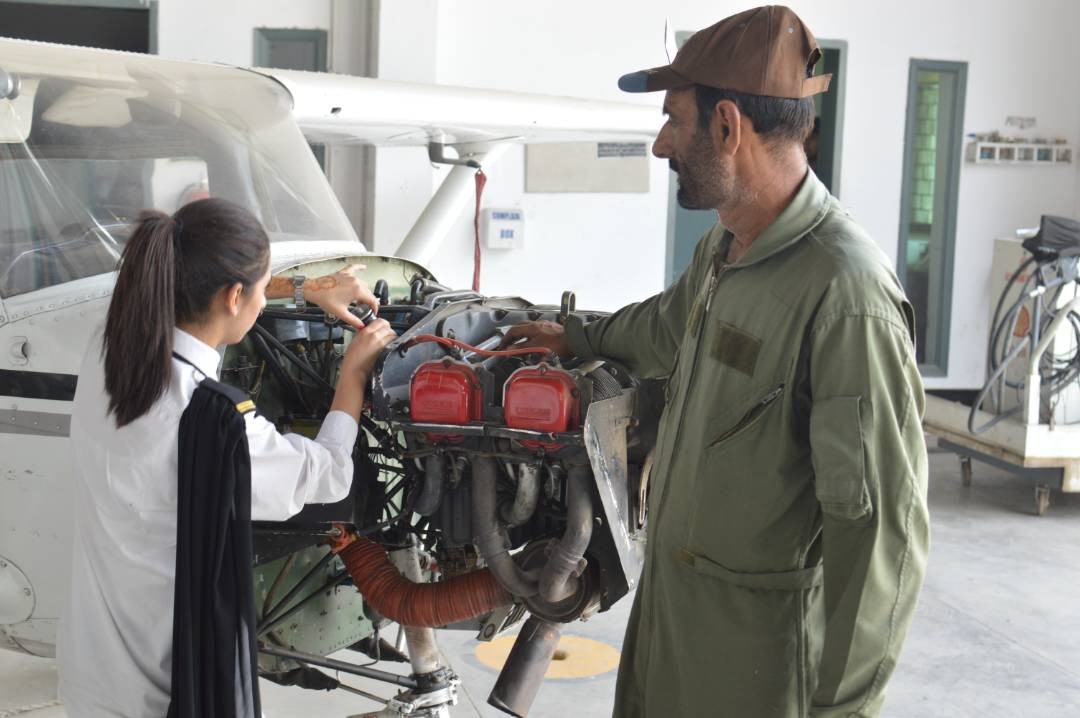 No,  many people with in the industry respected my choice and supported me on field. My family supported me in every phase during all the thicks and thins. My parents are the one who motivate me at every time I am going through tough time for whatever reason.
What are your thoughts on Aircraft Maintenance Engineering and what are your goals?
To survive in aviation, you have a long way to go especially in engineering domain you have to work a 12 hour shift regardless of day and night. You have to be capable of signing the fitness log of the aircraft because those who will be travelling on the plane their lives will be at stake with just one simple error of your pen. Aviation has no stepping out, to be capable of that you have fill your hands with the spills and fluids. You must go out and look for the faults yourself and obviously you rectify the fault yourself. Aviation has no back doors and shortcuts. You have to work hard and elevate yourself through the stairs if you seek success, Aviation have no stepping out policy once you enter this fascinating industry; there is no way out.
I want to see myself working as Chief Engineer or a Station Engineer for a renowned airline.
What are you words for upcoming females who wish to flourish in this industry?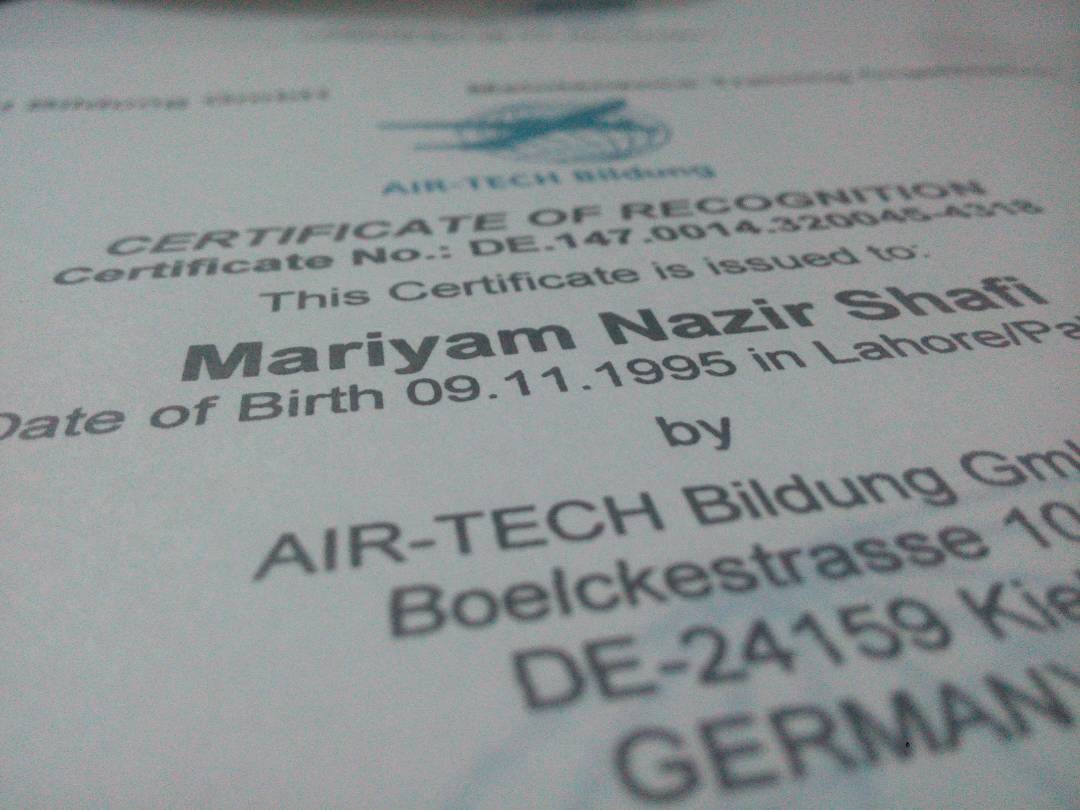 If you have passion then I would recommend to join this industry. Don't ignore your dreams, set yourself goals, and then make plans to achieve them. Life is all about learning and you learn different things on daily basis. Don't just let your dreams die down because of your gender or because somebody with a narrow outlook on life or lack of vision is discouraging your through actions or comments.