Pakistan International Airlines has become a testing laboratory for ideas lately. People with zero or no knowledge of Aviation are turning the airline into a mockery of basic business principals. The latest example is PIA's decision to stop flying to Kuala Lumpur from Peshawar, Lahore and Islamabad but Karachi.
Now it is fully understood that in aviation if you do not adapt to changing circumstances or environment you risk loosing  your business but there is something known as planing? Has anybody running PIA operation even heard of this word?
It was just October November last year when PIA increased frequency of Kuala Lumpur flights to 7 flights weekly from all destinations. What had changed so dramatically that now the airline is trying to scrap all the direct flights from 3 major cities and forcing the passengers to board a flight via Karachi as a stop over?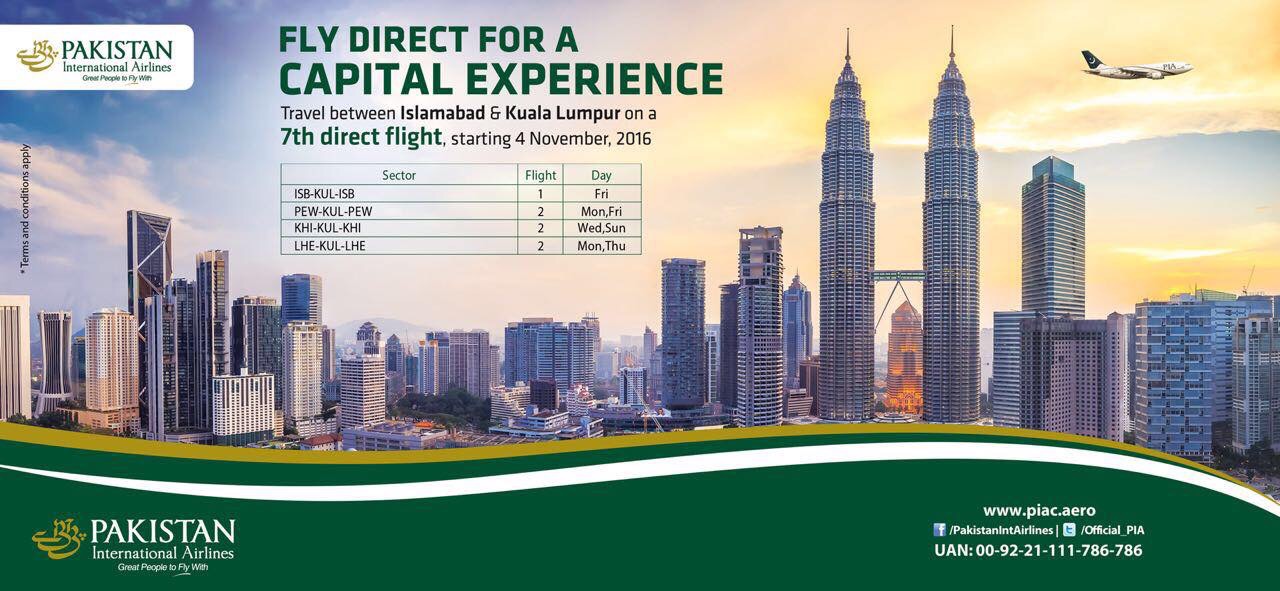 Has anybody estimated the risks involved in taking such a drastic step this time or just because Irfan Illahi and Nayyar Hayat are hell bent on reversing every single step taken by Bernd Hildenbrand and his administration? What if you end up loosing what little you had?
We can see managers at Thai Airways and Milando jumping because PIA has left the complete sector open to them. We are even hearing Milando is mulling to fly nonstop to Peshawar and Islamabad plus increasing flights to Lahore. Who wouldn't take advantage of such a situation created by incompetent manager of PIA.


But don't be surprised it is classic PIA, where they will waste billions of tax payers money to establish a route. And then suddenly they will handover all this hard work to their competitors by withdrawing from the route completely. We don't need to mention the list of all such routes scrapped by PIA. One doubts sometime if people running PIA actually have its best interest at heart because through such actions all we see is the interest of competitors being fulfilled. Hope somebody is rewarded properly for doing this at least by those who are benefitting, because PIA is definitely at a loss.
That brings us to the most important point that we have been emphasising right from the beginning. How can a person run the airline as CEO when he is technically not even fit to serve as CFO (his original position)? It is important to note that PIA rules require a certified chartered accountant. And why Senator Mushahidullah Khan is always meddling in PIA affairs? What is his authority over PIA that he can call shots? But then it is PIA that is left to the crooks because government is too busy to focus on anything else than Panama.
And lets not talk about shortage of fleet because PIA had plenty of money and time to sort this out but it failed to do so on time.