Shaheen Air International (SAI) unveiled the 25 years celebration logo of the airline at Pakistan Travel Mart (PTM). The airline also announced the launch of Shine Miles, its own Loyalty program with its revamped website and web application to enable its flyers for a smoother experience.
Shaheen Air used the PTM as a curtain raiser for the launch of its festivities to celebrate Silver Jubilee of the airline. At the same time, the airline will launch Classic and Gold Card for customers with mile accumulation on flying with SAI along with Corporate Cards to entertain corporate travelling. The airline has also revamped its website with a refreshing new look in line with their new identity.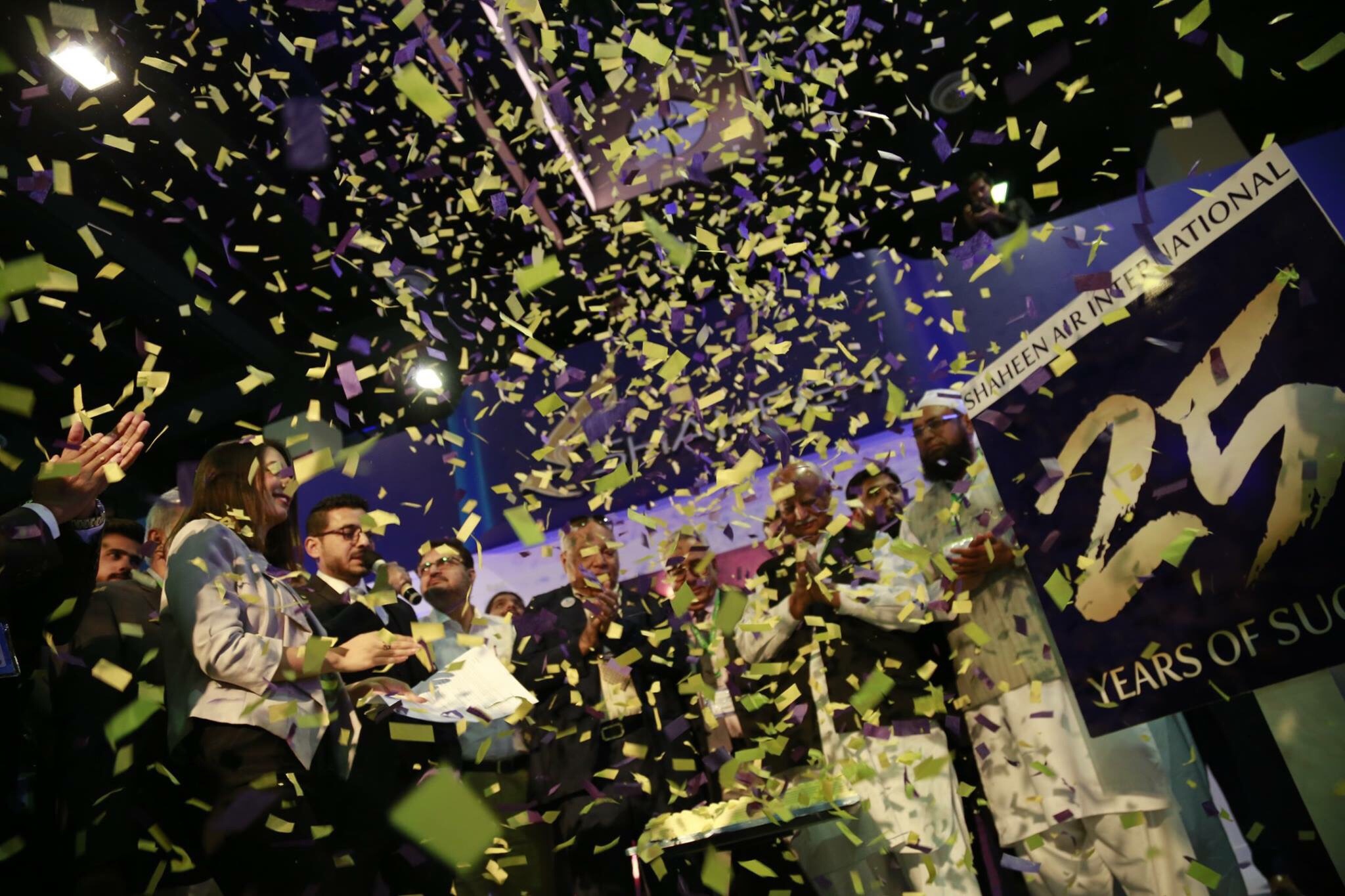 Shaheen Air's pavilion at the Pakistan Travel Mart was the main attraction as it was right in front of the entrance. The airline pulled all stops to vow its passengers with different attractions. Undoubtedly the pavilion by Shaheen was the best by Pakistani airlines, rather any airline. Now the airline has to focus on improving its product and availability of in-flight entertainment onboard its aircrafts.