Pakistan's biggest cargo airline Vision Air International inducted 2 cargo planes into its fleet of 2 aircraft. Vision air international is a passenger and cargo charter airline based at Jinnah International Airport, Karachi. It was registered as a Private Limited Company in June 2006 and in 2007 it acquired its Air Charter License for Passenger and Cargo, Domestic and International operations. Having initially operated Boeing 737-200 and 737-300 passenger aircraft, Vision is now primarily focused on air cargo and operates Boeing 737 freighter aircraft. Vision transports the majority of Pakistan's air courier material on its nightly scheduled flights internally within Pakistan.
The newly inducted cargo planes are registered as AP-BMU and AP-BMT. Both are Boeing 737-300 QC (Quick Change) versions with CFMI CFM56-3B1 engines.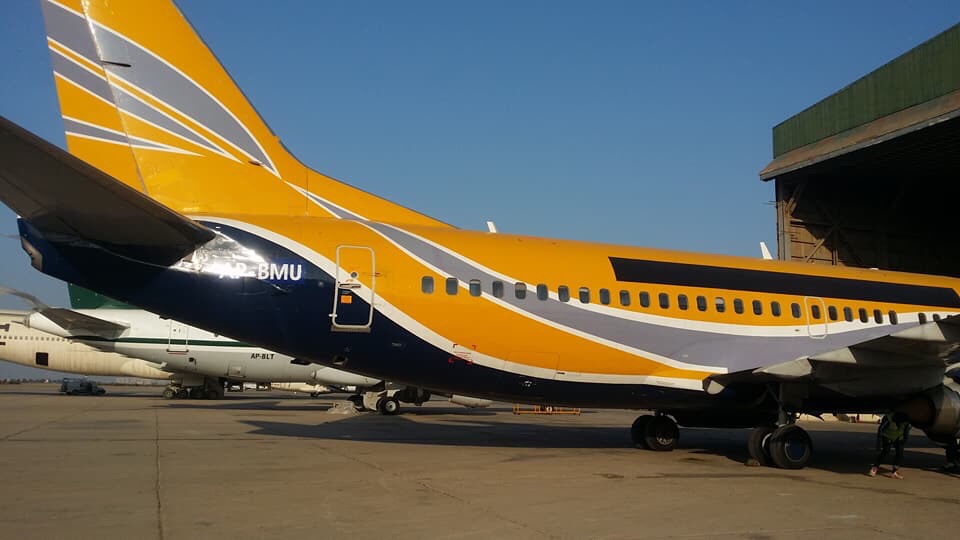 1: AP-BMU
Its serial number is 24388 and line number is 1725. The plane flew for the first time on 17 May 1989 and currently, it is 28.6 years old. The planes first registration was F-GFUF in France. It was first delivered to Aeromaritime on 2nd June 1989. Tunisair got the plane from Aeromaritime on 1st September 1989 o a lease. After more than 2 years of operation the plane owner was changed to Sobelair on 15th May 1991. The plane got back to Aeromaritime on 1st September 1991. On 23rd April 1992 plane was delivered to L Aeropostale. After 6 years in operation with L Aeropostale the plane went to Sobelair on 30th March 1998.
On 8th November 1998 the plane got back to L Aeropostale and remained in service with them until 31st December 2000 before going to Europe Airpost on 1st January 2001. It remained with them for 14.5 years before it got renamed as ASL Airlines France on 1st June 2015. On 7th December 2017 F-GFUF registration was changed to AP-BMU in Pakistan and the plane arrived in Karachi to fly with Vision Air International.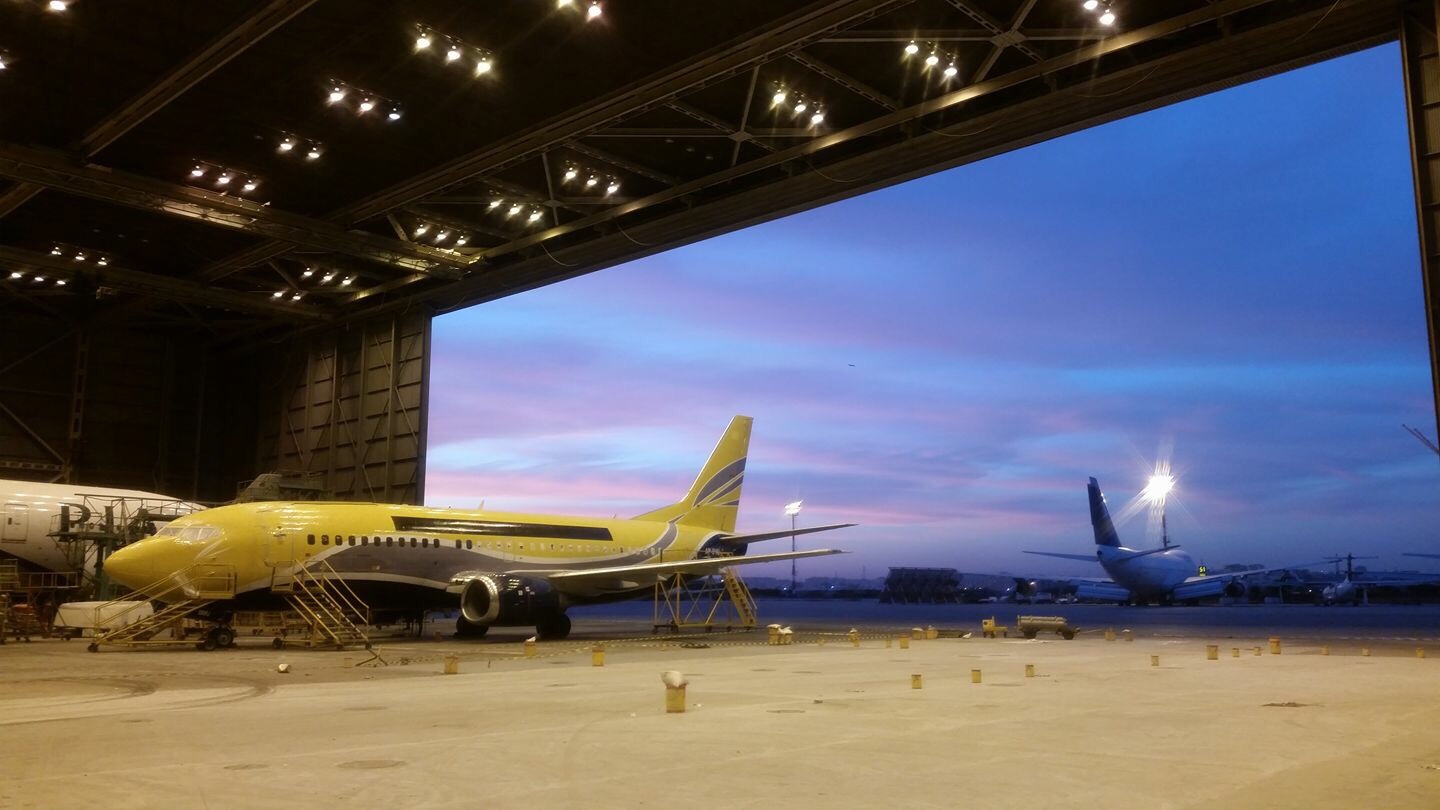 2: AP-BMT
Its serial number is 24387 and line number is 1693. The plane flew for the first time on 10th March 1989 and currently, it is 28.8 years old. It was first registered in France as F-GFUE on 1st April 1989 it was delivered to Aeromaritime. It was leased out to Trans European Airways (TEA) on June 15th, 1991. Returned to Aeromaritime on September 16th, 1991. On 27 February 1992, the plane was acquired by L Aeropostale and remained with the company till 10 February 2002. The same year it was shifted to Europe Airpost and remained with the company till May 1st, 2011. In May the plane moved to the South African registry with ZS-ASL registration. 
It remained with South African operator Safair till 20 March 2015 when the plane returned to France and registered as F-GZTM for Europe Airpost. On 1st June 2015, the plane ownership changed to ASL Airlines France after the Europe Airpost rebranding. In October 2017 the plane was stored and later acquired by Vision Air and in December 2017 it was registered in Pakistan as AP-BMT for Vision Air International.
Both of the planes are leased from Sharjah Based leasing company, Aquiline International Corporation. Vision currently have the contracts of leading Pakistani courier companies like TCS and OCS so these planes will be deployed for the cargo services and cargo charters.
Vision Air international has emerged as the main cargo carrier in Pakistan with its fleet expanding gradually. With increasing cargo loads Vision is in a good position to take a leading role in this sector.