Two aircraft belonging to Pakistan International Airlines has been damaged during a severe thunderstorm at Lahore airport. The affected aircraft are AirbusA320 registration AP-BLV and an ATR-72-500 registration AP-BKY. A statement issued by PIA said that due to safety reasons both aircraft are grounded. PIA Engineers are inspecting both aircraft.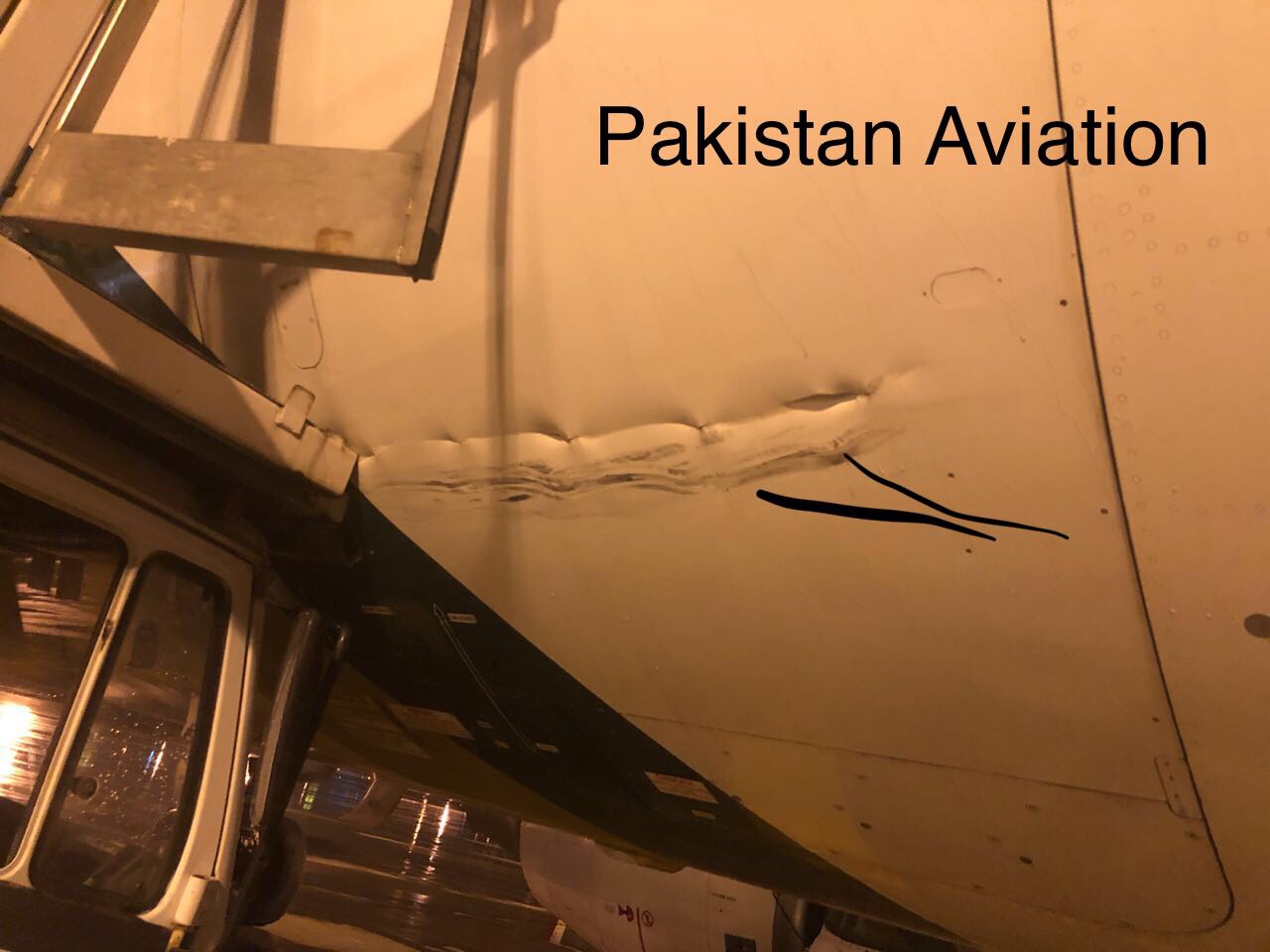 According to images seen by Pakistan Aviation, the Airbus A320 was hit by a stair truck that damaged the underbelly of the Airbus A320. And the ATR was damaged by a trolly. It is still unclear what kind of vehicle hit the ATR.
PIA statement further said that two flights were affected due to this and PIA is working to facilitate the passengers affected. PK654 was going to Islamabad on the affected ATR while PK244 was coming from Dammam to Sialkot but due to weather it was diverted to Lahore and it was about to leave for Sialkot shortly.
PIA is arranging alternative aircraft for both flights and it has apologised for any inconvenience caused by this to passengers.
This is a developing news story and it will be updated in coming hours.