Pakistan International Airlines engineering department has repaired both the aircraft that were damaged during a thunderstorm at Lahore airport. The Airbus A320 and ATR-72 which were damaged badly on Tuesday at Lahore due to heavy thunderstorm have been returned to service. Both aircraft are in operation now. The repair work was completed in record time. The affected aircraft were Airbus A320 registration AP-BLV and an ATR-72-500 registration AP-BKY.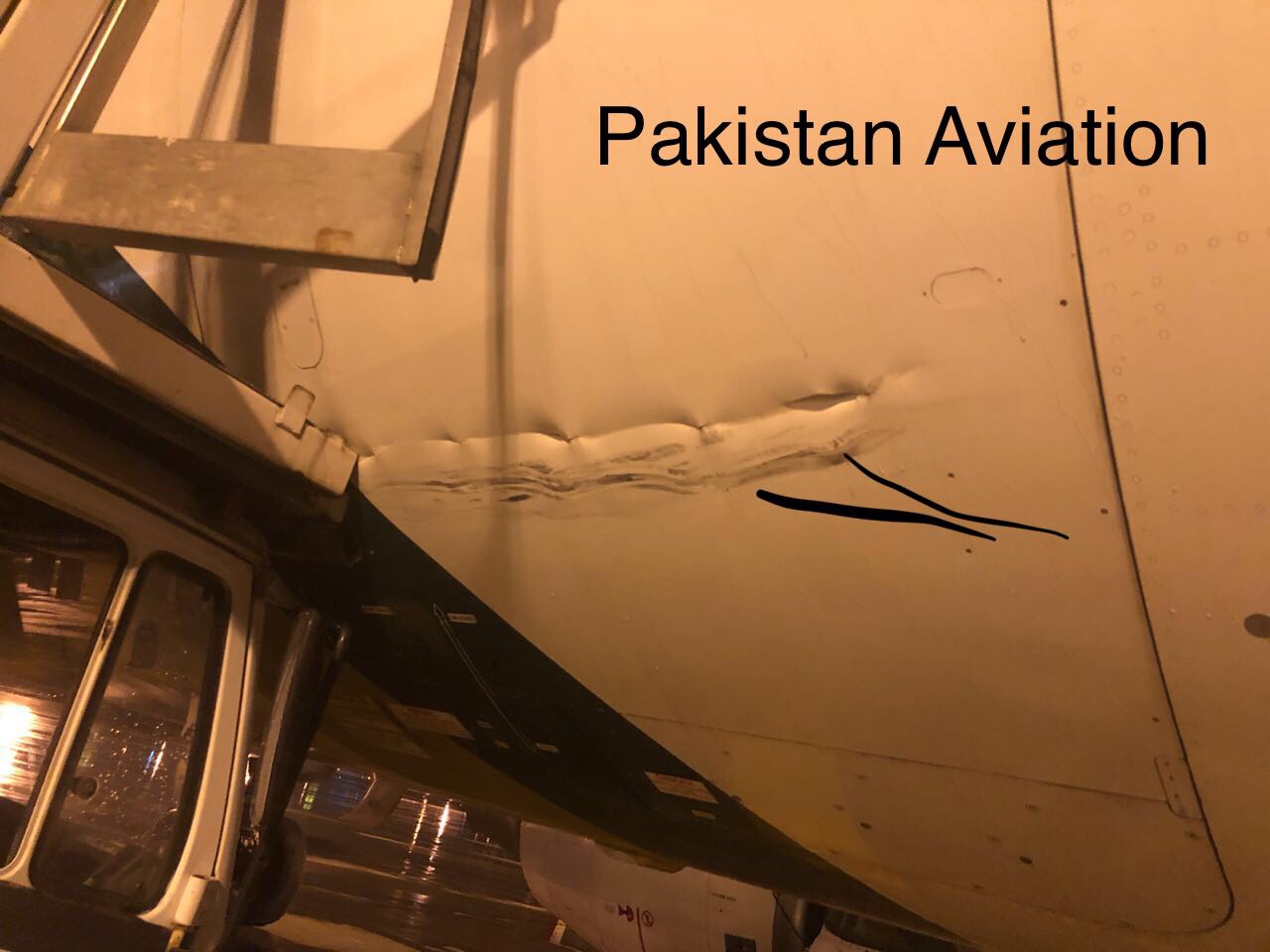 The Airbus A320 was hit by a stair truck that damaged the underbelly of the Airbus A320. And the ATR was damaged by a trolly.
On the other hand, PIA 's Flight Safety & Quality Assurance is carrying out a full-fledged investigation of the incident. Musharraf Rasool has advised the investigation to be completed soon to determine the causes. He said further actions will be taken in the light of recommendations of the inquiry team. He said flight safety is always the top priority and "ll never be compromised.