Emirates brought the Superjumbo Airbus A380 to Islamabad International Airport and most of the people on our social media pages are celebrating. Civil Aviation Authority is over the moon that it has to show off the newly built Islamabad airport to the world. And for some time it can take the attention away from the trials and tribulations of the airport.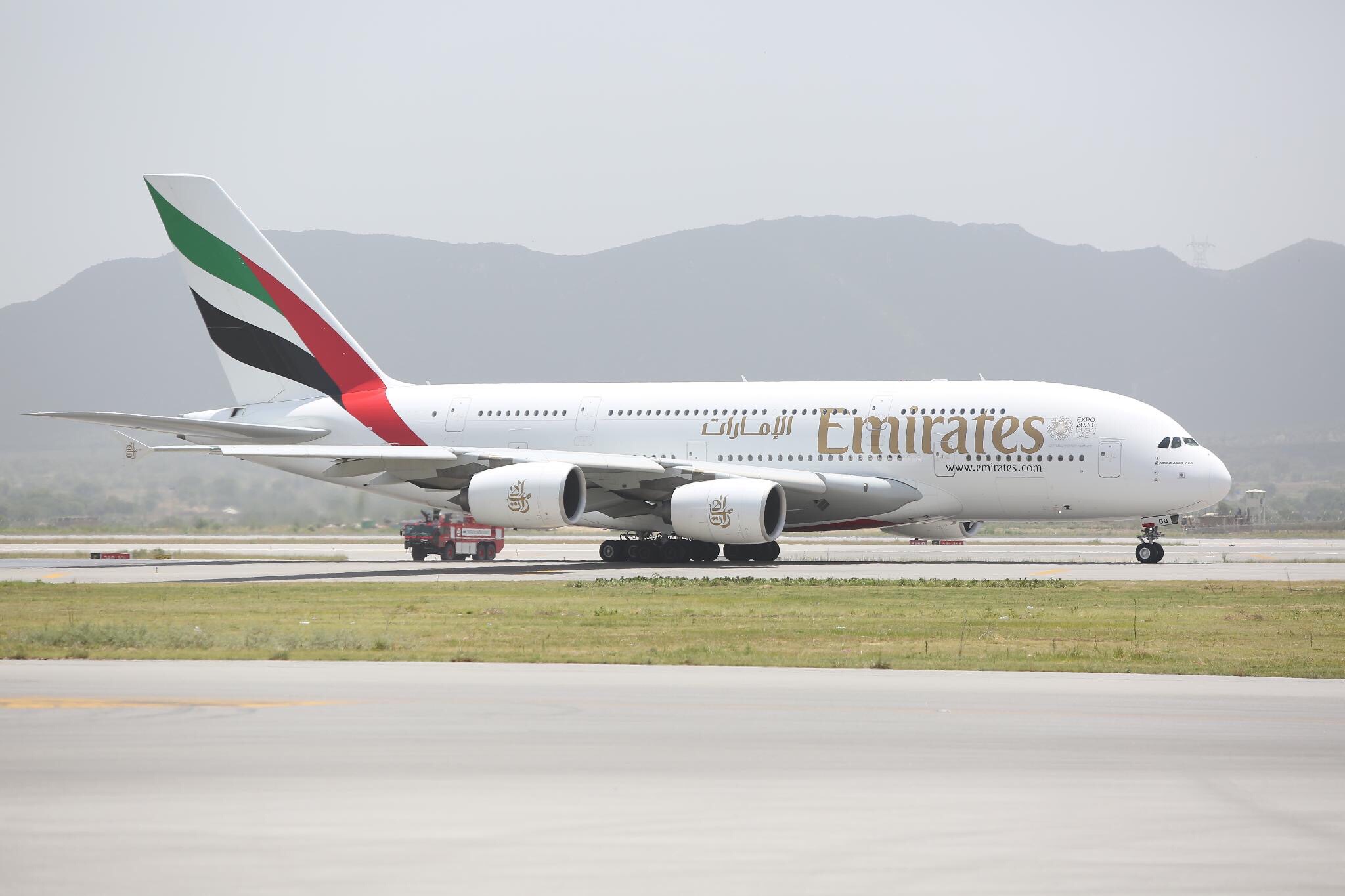 Emirates is happy that instead of applying for new flights it can squeeze in two more flights worth of passengers in the same frequency. Emirates currently flies 11 weekly flights between Islamabad and Dubai. On all 13 flights, Emirates uses two class Boeing 777 with 427 seats, 385 in the economy and 42 seats in Business class.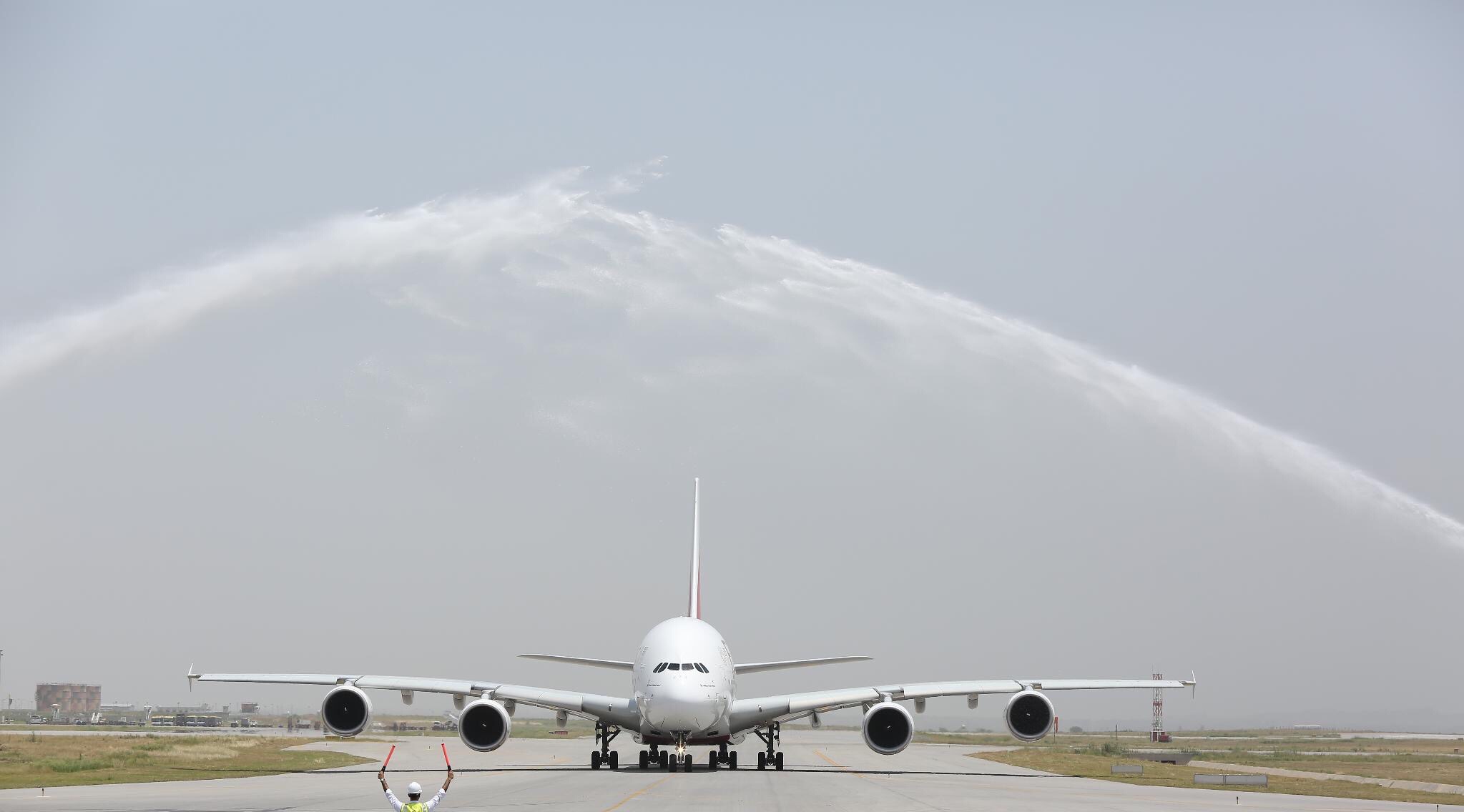 A twin class, Airbus A380 with Emirates can seat 615 passengers, 557 in economy and 58 in business class. Every week Emirates has 5,551 seats available on this route. And with equipment changed to Airbus A380 on just 1 flight Emirates will increase its capacity from 5,551 to 5,739. That is equal to almost one whole flight by PIA, Airblue or Shaheen as they operate A320 family aircraft on this route.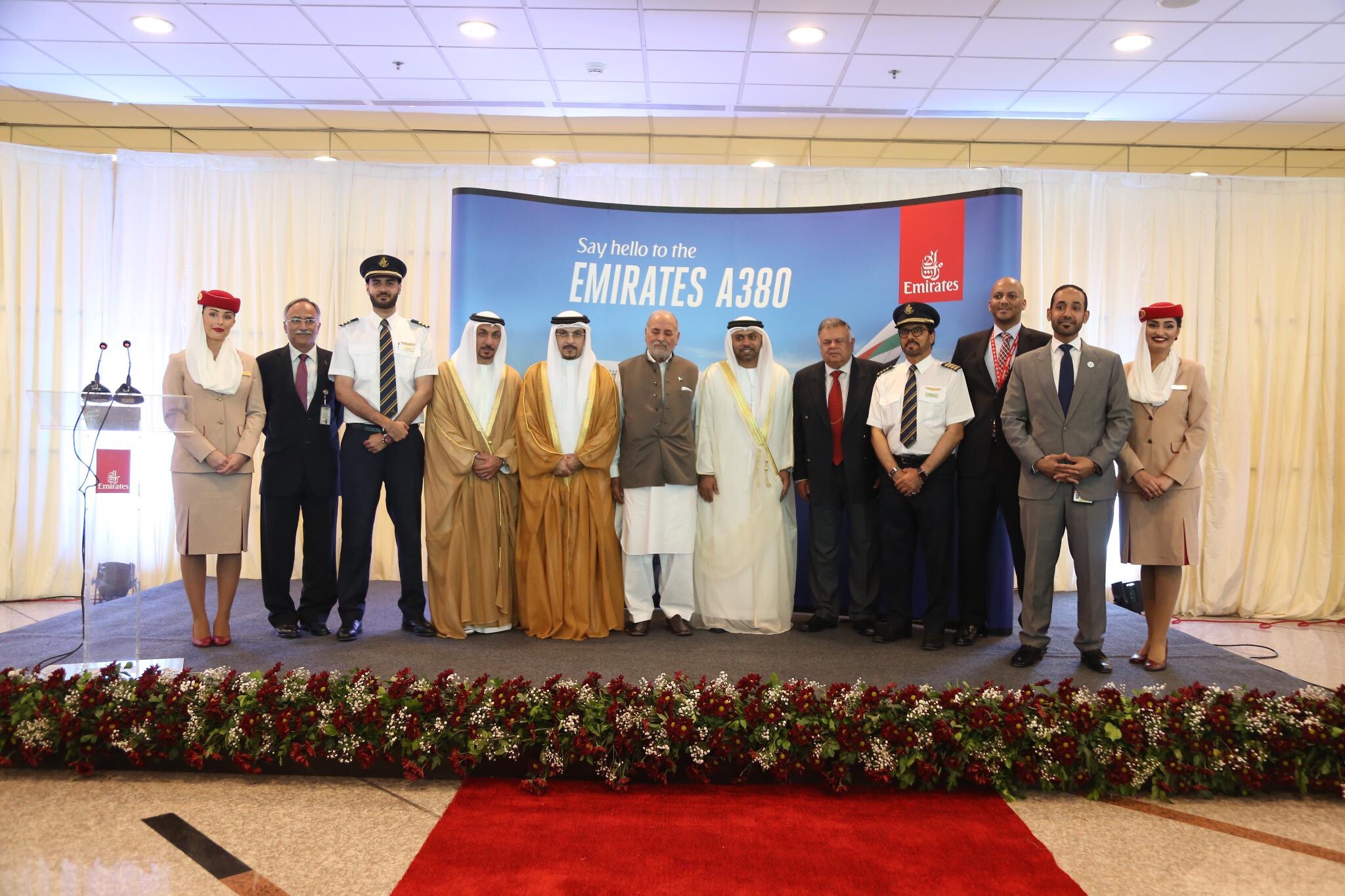 On the other hand, PIA operates around 14 flights using its Airbus A320 aircraft that can seat 168 passengers. Even if it operates a twice daily rotation it cannot compete with Emirates as the total number of seats available is 2,353 which is not even half of what Emirates provide. Airblue and Shaheen have 4 weekly flights between Islamabad and Dubai. Shaheen is reported to be withdrawing completely from Dubai as the route is no more feasible for the airline.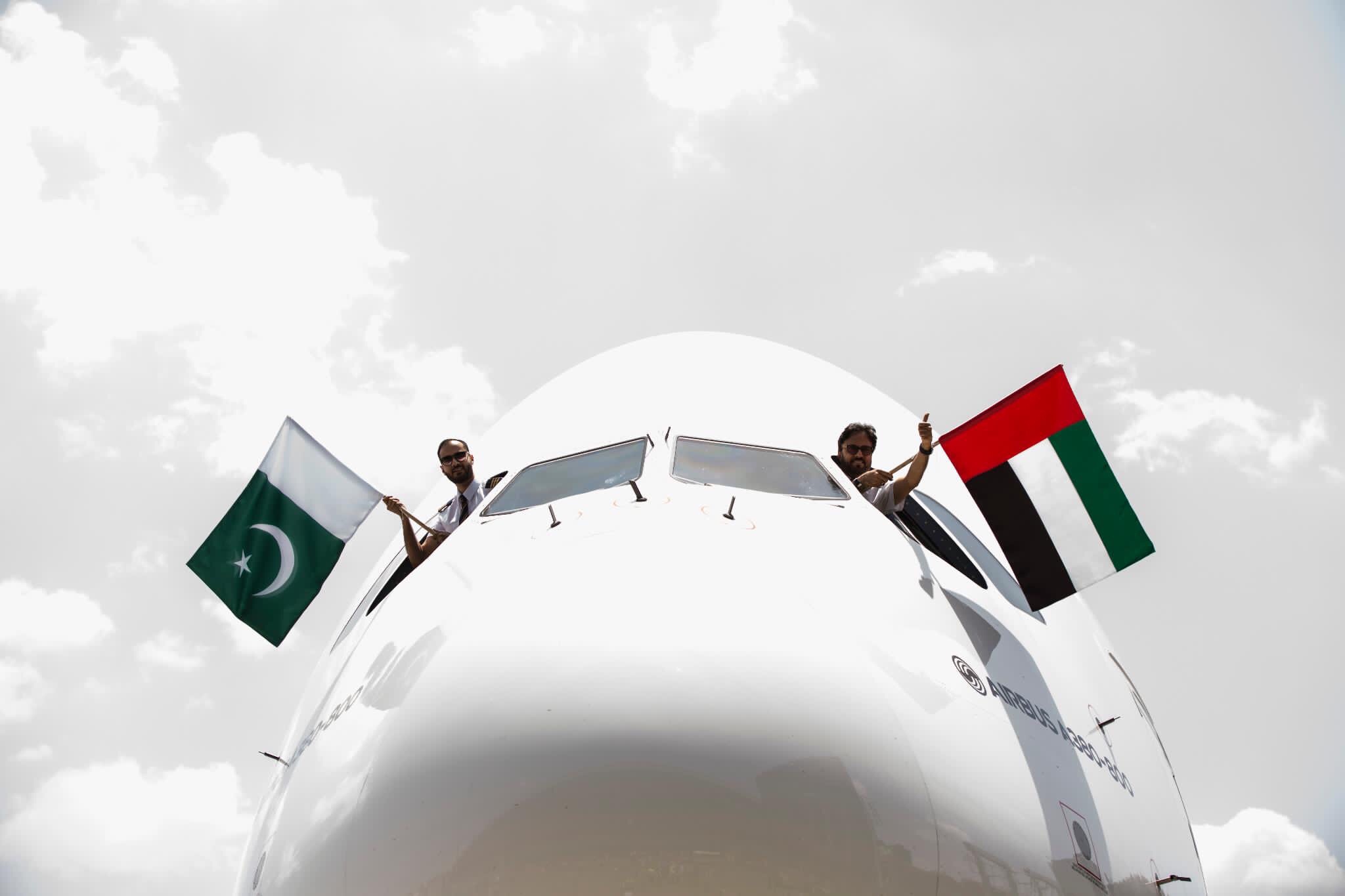 With Pakistan airlines on the retreat, there is a possibility that Gulf carriers will continue dumping more capacity on the routes. To the extent that they are the only ones left operating on the routes. Those who say that competition is good and Pakistani airlines should be open to competition and improve their product rather than moan about others. There is news for them and that is bad news. These airlines who are busy killing the competition will reap the harvest on their own terms.
There will be no competition left so fliers will be left with no or only a few choices. It has happened in many markets where these airlines have wrecked havoc. We can easily blame PIA for corruption and nepotism but what about Airblue and Shaheen? They are independent profit-driven companies. If they cannot operate and earn a profit then there is definitely something wrong. The operators, regulators and government need to wake up before it is too late. Celebrating A380 is good but at the cost of local industry that has thousands of livelihoods attached to it is a very risky business.