Twitter has exploded after chairman NAB took notice of a famous vlogger Eva Zu Beck's video that was shared by PIA. A few hours ago PIA shared a video of Eva doing the first Kiki challenge on a plane. And that plane happens to be PIA's plane so few in Pakistani Media who are supported by the Nadia within PIA started targeting the video.
It was all fine but then chairman NAB who according to Dawn's senior anchor Mubashir Zaidi has nothing to do jumped on the bandwagon. Soon tickets started running on the news channels that "chairman NAB took notice of the video and has ordered an inquiry into how and why a foreigner got access to a PIA plane at the airport".
The notice also said that chairman NAB took notice of desecration of the Pakistani flag" which came as a surprise because everyone wondered what was this about?
But let's look at the usual suspect paddling misogyny and projecting his mafia master from PIA who recently got themselves into hot waters. Yes, it's Salahuddin and just check his tone and language.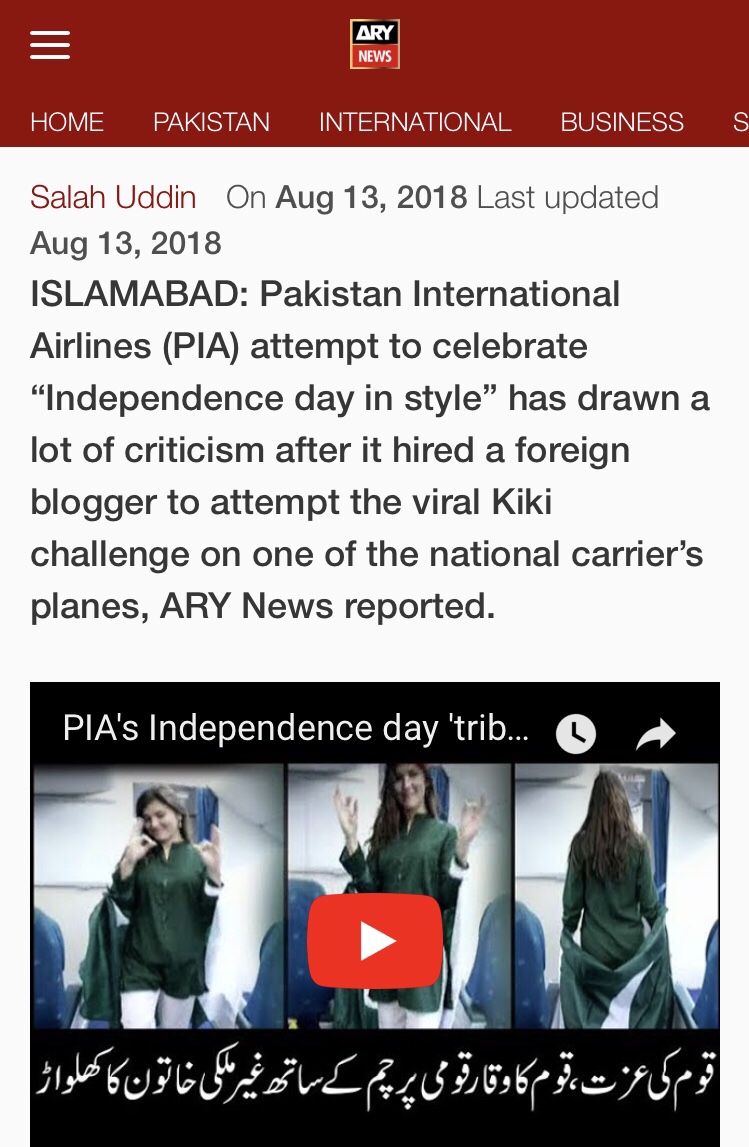 He calls it "a foreigner woman playing around with national honour and pride". One wonders where are editorial standards of ARY? Who is allowing this kind of sexist and misogynist stuff to go on to the website?
And it gets worst as the photo below is even below any levels of decency. And on top of that, it's factually incorrect as this video is not shot in a plane but a mock-up cabin that is used to train cabin crew. But how the great so-called aviation journalist at ARY will know this difference because he only gets "leaked briefs".?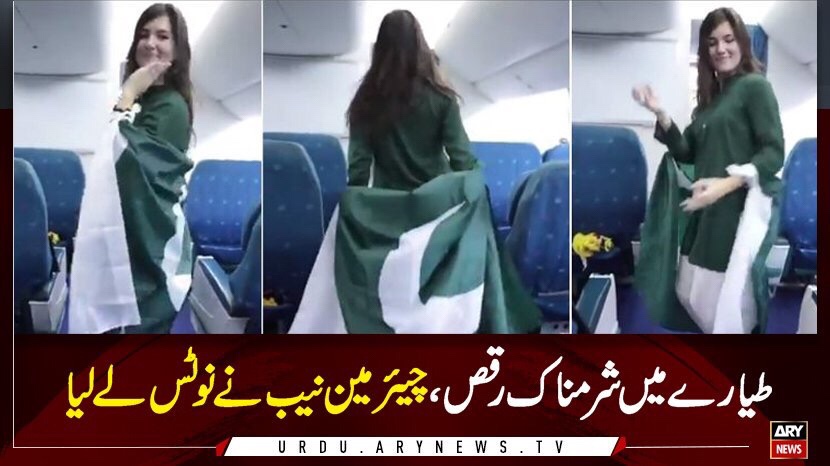 It is bad that even Omar Qureshi who used to work for ARY has to say that this is even low for ARY. Imagine how low it is from just this one post.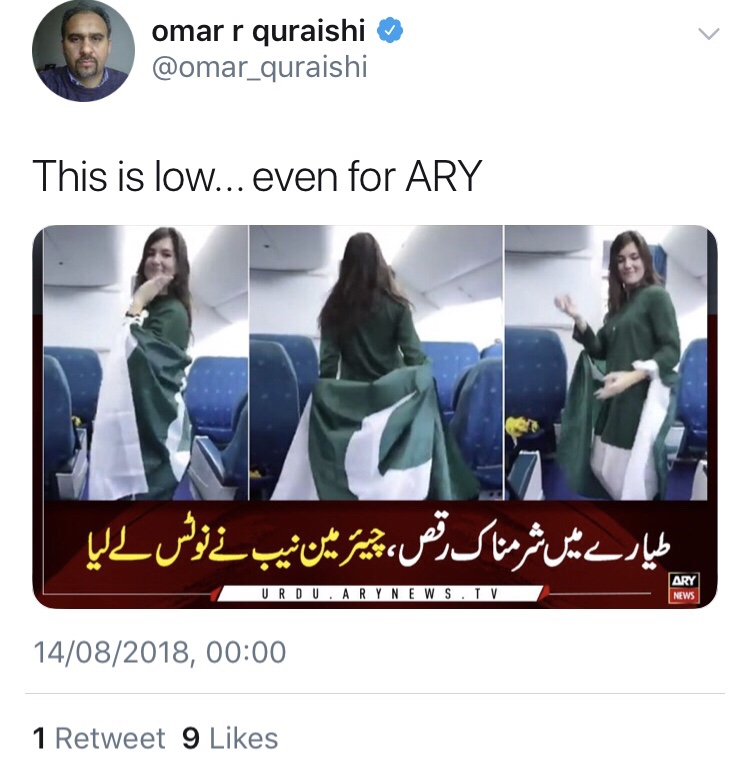 Dawn News star show Zara Hatt Kay did a special segment on this ridiculous action and category explained that National Accountability Bureau no matter how powerful it is has no "jurisdiction" over this matter. In simple terms chairman NAB who is a retired judge "has nothing to do with this" or with anyone getting access to airport or PIA plane or recording a dance video.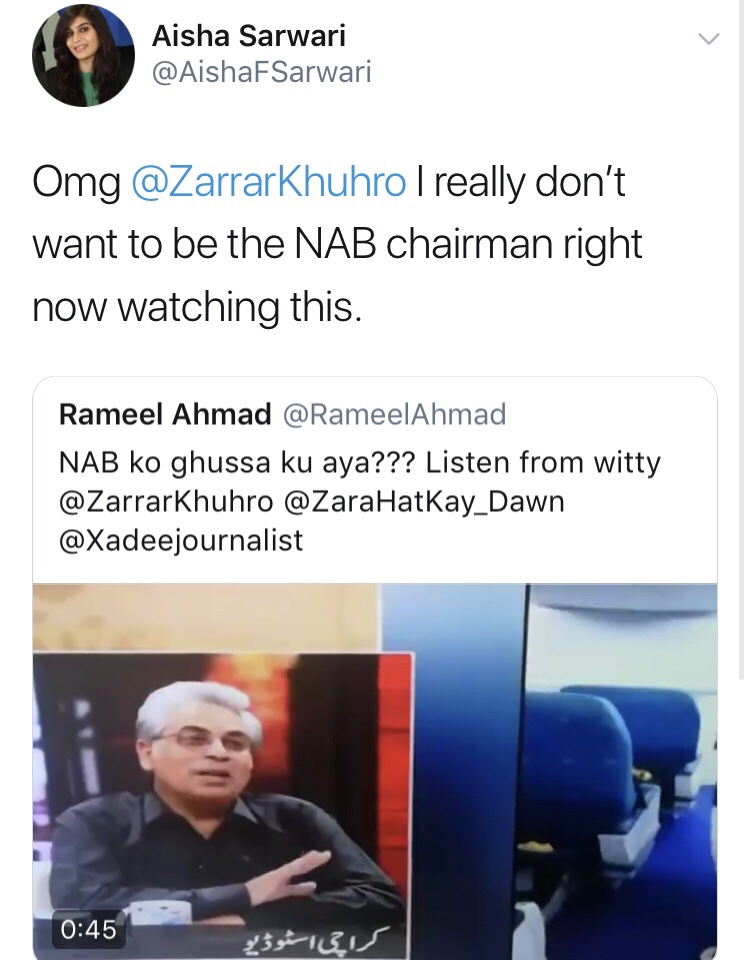 Farhan Virk laid out clearly some action for NAB and he is right. If NAb is so serious about this desecration business they should watch out whats going to happen on 14th August.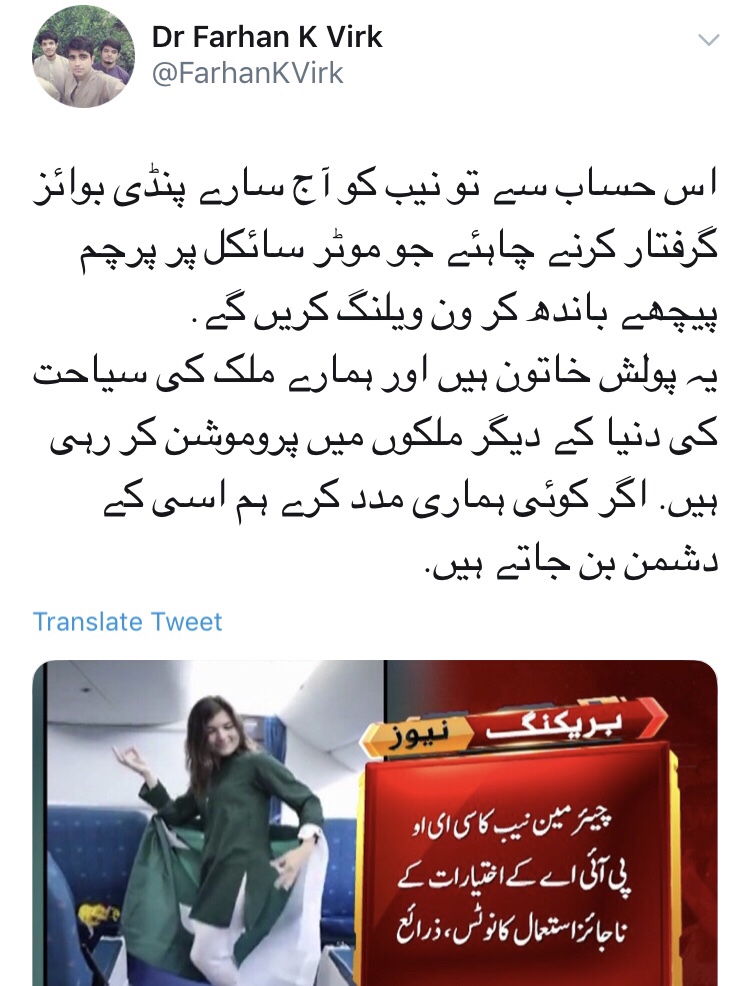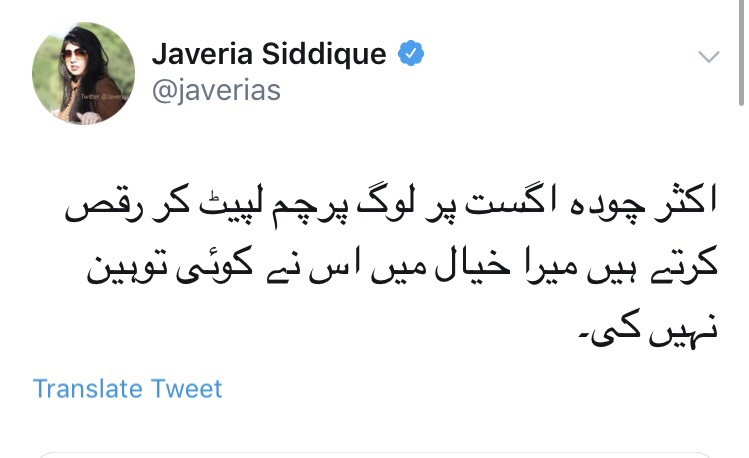 Khurram Hussain had some genuine words of advice for Justice retired Javed Iqbal, chairman NAB.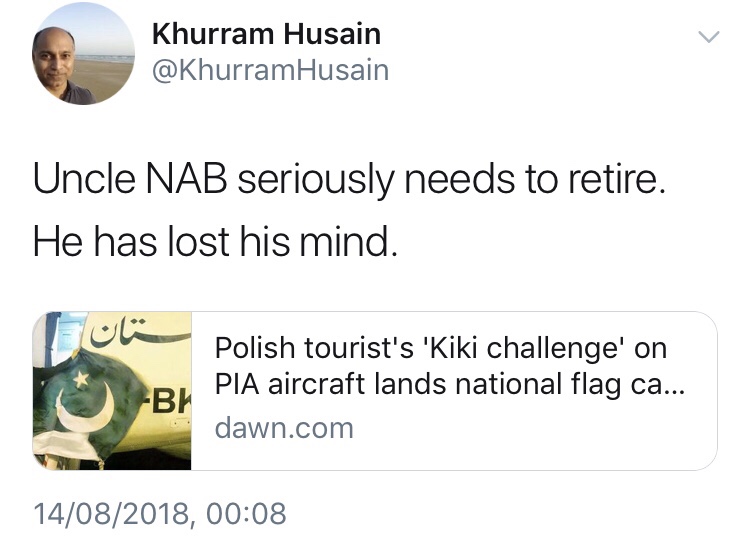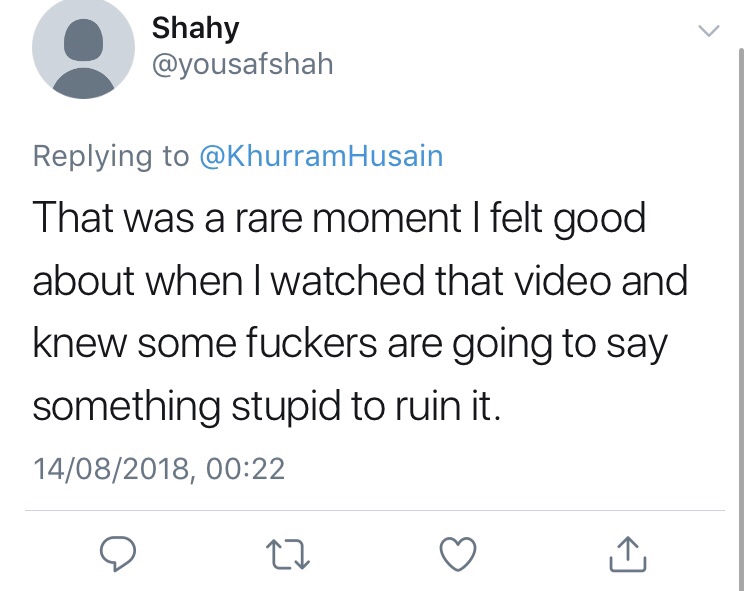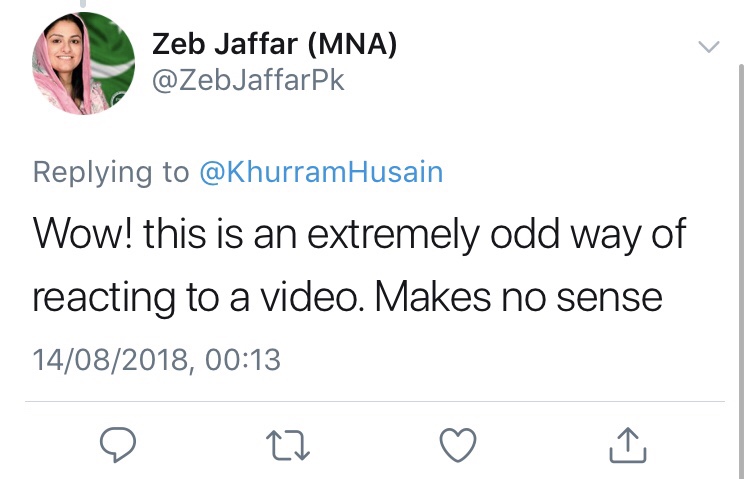 Akhter Iqbal Khan was clearly wondering what the chairman NAB had in mind. And hope the chairman NAB will answer his question that if dancers are not allowed who is?