The National Flag Carrier has seen its fair share of ups and downs throughout its history, mostly downs during recent times. The airline plunged into losses and had to start cutting routes to a lot of destinations. Recently it restarted two routes that were shut down just a year ago and one wonders what has changed that prompted these sudden decisions. But every new management starts with some sort of knee-jerk announcements and reactions. However, amidst the crisis, a very delayed decision to start flights to Najaf, Iraq was taken and was seen as a huge step forward for the airline back when the route had started in September 2017. But, as we look at this today, just over a year into operations, things are still not looking good for the airline. PIA initially started with 3 flights a week from Karachi on the Airbus A320 and it was expected that the airline would increase frequency sooner rather than later. Currently, the frequency is also 3 times a week between the two cities due to peak season but at one point, the sector was at a meagre 1 flight a week with cancellations a very common occurrence due to insufficient loads.
Despite this, airlines from the Middle East were carrying passengers to Iraq from Pakistan, even with the stopover in their respective hubs, in huge numbers. And to add to PIA's misery, Iraqi Airways made its comeback into Pakistan earlier this year when they launched flights not just from Najaf, but from Baghdad to Karachi on their Boeing 737s. They even sent their Boeing 747s to Karachi a few times.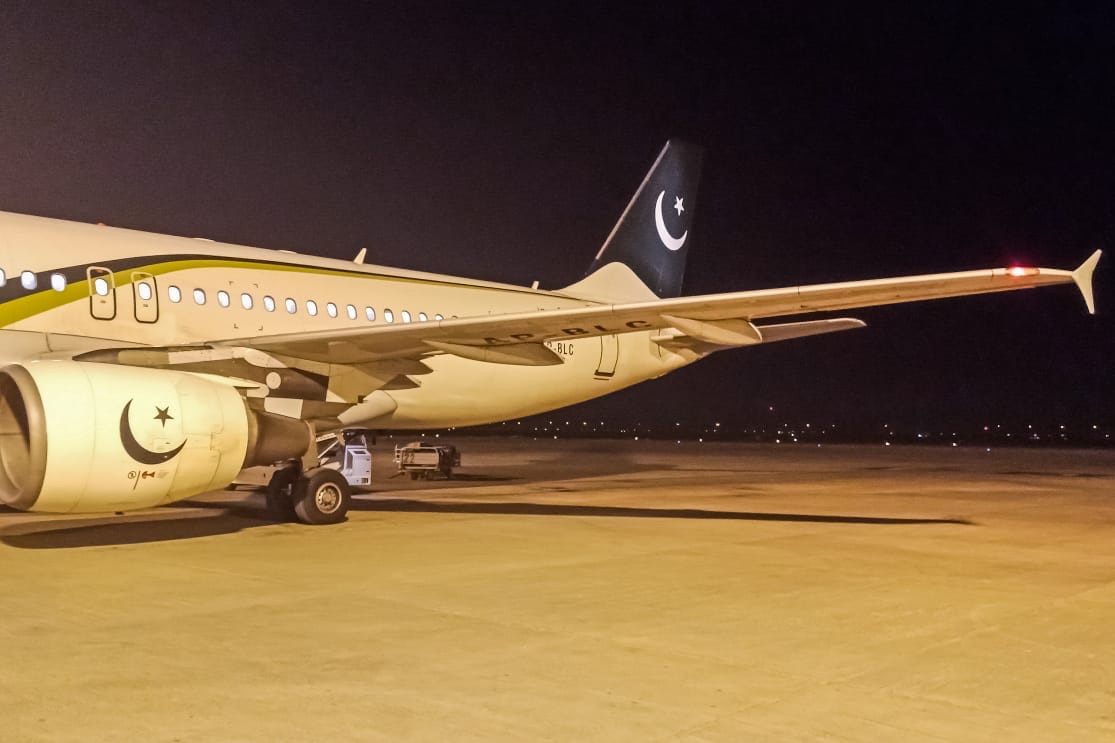 After a dismal performance, rumours have started to float around that PIA could be ending operations to Najaf soon.
So why are people still choosing ME airlines?
For one, the marketing department has failed to put over this next to goldmine of a route. There have barely been any promotions about this route and it seems like this route is non-existent for the airline. Putting posts about the route on their social media accounts don't count as marketing.
Secondly, due to Pakistan's unsupportive aviation policy, a large amount of taxes have been added to ticket prices which make it out of reach for the lower income population, who actually make up a large part of this market. They are happy to pay less and fly with Middle Eastern airlines, regardless of what type of service they get.
Thirdly, travel agents and groups have not been giving first priority to PIA to people who want to fly for pilgrimage (mainly because they provide economical packages and PIA's ticket prices are quite high). PIA also failed to tap into this ulcerative sector by taking these groups on board. The whole issue is further complicated by
With the rumours of PIA shutting down Najaf route
Najaf completely, the airline should be under pressure to deliver on this route or else lose the market to international airlines, some of whom offer better service for a lower price. Ideally, PIA could have easily monopolized this route with its main attraction being the direct flight with just a 3 hour travel time instead of 9 hours which others offer but it seems like just keeping this route open is proving to big a challenge for the airline. All we can do is hope that things take a turn for the better and make this route one of its flagship routes.