Suspension of flight operations and missing a major domestic airline like Shaheen Air international meant that Pakistan Aviation suffered massively during the 2018-2019 period. According to the Pakistan Civil Aviation Authority (CAA), during the year 2018-2019, the number of flights in the country declined by 30 per cent. This is in comparison with the previous year. And fewer flights meant there was a drop of 15 per cent in the number of passengers coming in and out of Pakistan. The figures started to drop in the first half of the year 2019.
During the standoff with India after Indian Airforce attacked Jabba in Pakistani territory, the flight operations were suspended in many cities of the country as well as overflights.
Flight Operations
During the year 2018-19, a total of 182,545 flights were operated that include 97,109 domestic flights and 80,105 international flights, and a total 5,331 non-commercial or chartered flights. During the previous year, this number was 238,049 including 95,095 domestic flights and 218,616 international flights plus 19,433 non-commercial or chartered flights. So major disruption was seen in international, non-commercial and charter flights. But you can clearly see the impact of Shaheen Air that has heavily affected the air travel within Pakistan.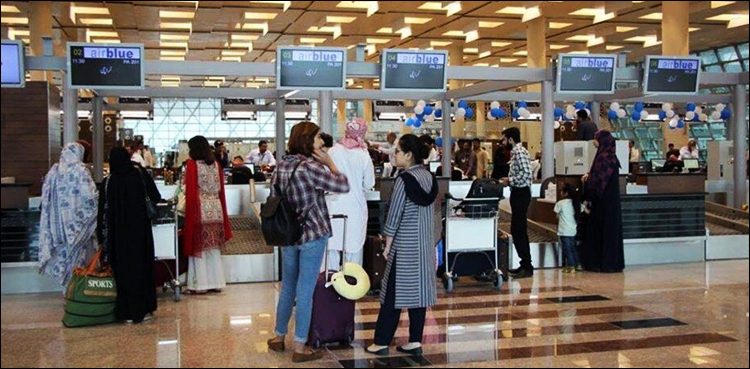 Passengers Numbers
A total of 19.9 million passengers travelled to and from Pakistan in 2018-2019. This includes 6 million domestic passengers and 13.9 million passengers flying on international flights. During the same period in the year 2017-2018, a total of 22.9 million passengers travelled to and from Pakistan. This includes 7.3 million passengers on domestic and 13.9 million passengers travelling on international flights.