A group of Airbus technical advisors who arrived at Karachi to assist Pakistani authorities in their probe of Pakistan International Airlines crashed flight PK8303 visited the site. The aircraft Airbus A330-800 NEO registration F-WTTO left Karachi for Paris where its destination is Le Bourget Airport. French Civil Aviation Safety Investigation Authority team visited the site of PK8303 crash. The team arrived this morning at Karachi and is now on accident site / the safety investigation is led by Pakistan's AAIB.
Aviation authorities said on Tuesday they have shared their initial findings with the visiting 11-member team from the Airbus. The Airbus experts and engineers also visited the crash site of flight PK-8303, where they were given a briefing by officials of the Aircraft Accident Investigation Board.
Airbus in an earlier statement said that "in line with ICAO Annex 13, Airbus is providing full technical assistance to the Bureau d'Enquêtes et d'Analyses of France and to the Pakistani Authorities in charge of the investigation. Technical support is also being provided by Pakistan International Airlines and engine manufacturer CFM International."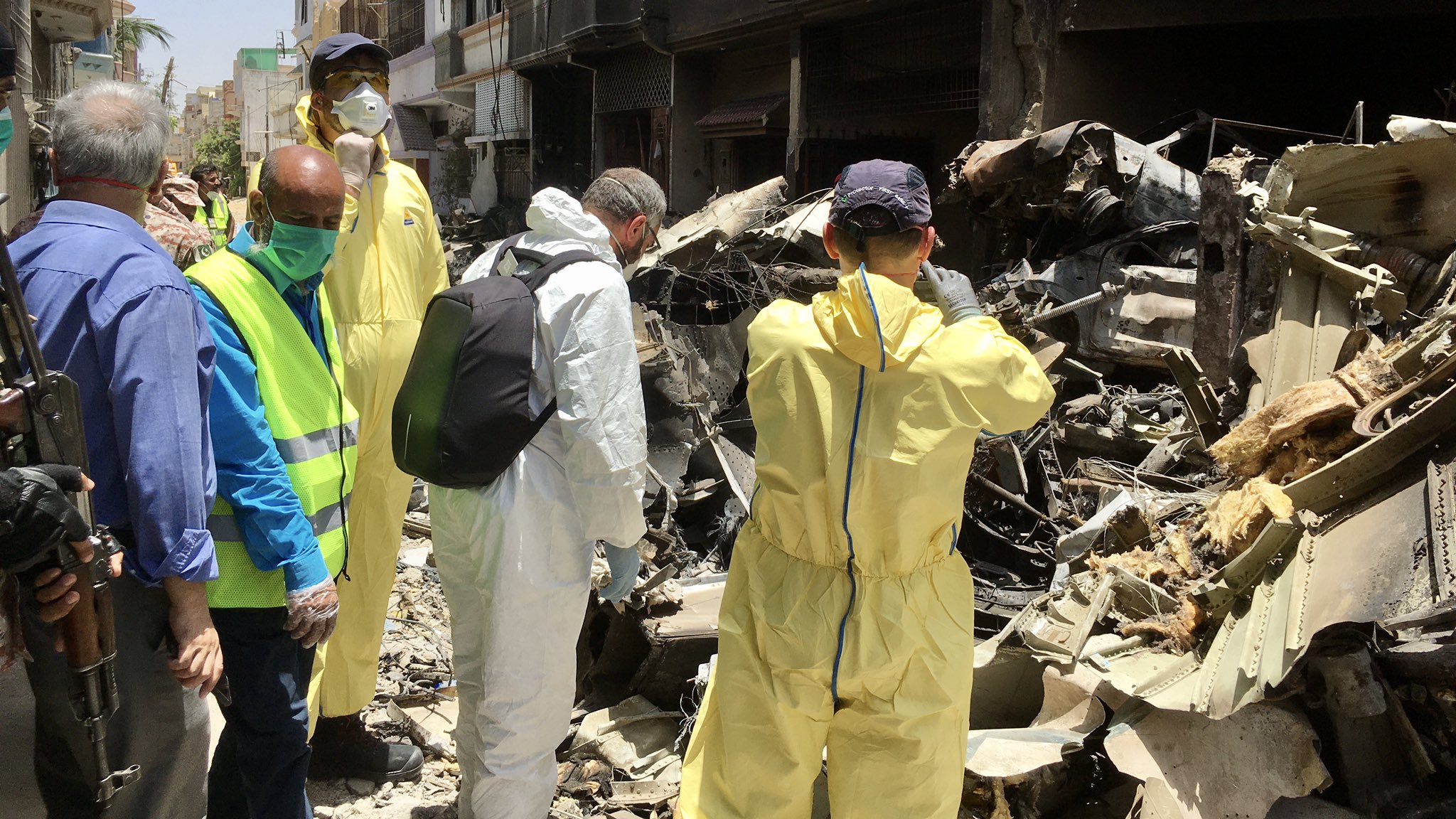 Airbus' statement further said that "Airbus has no confirmed information concerning the circumstances of the accident. The aircraft, registration number AP-BLD, Manufacturer Serial Number 2274, first entered service in 2004. It has been in operation with Pakistan International Airlines since 2014. The aircraft had logged around 47 100 flight hours and 25 860 flight cycles as of today. It was powered by CFM56-5B4/P engines".
PIA Airbus A320 AP-BLD was leased from GECAS and it has previously served with China Eastern Airlines from 2003 to 2014. Then it was leased by PIA. It was powered by a pair of CFM International CFM56 engines. Pakistan will lead the inquiry with assistance from Airbus through French investigation authority BEA. PIA and CFM will also support the probe.