Following the United Arab Emirates Federal Government's announcement to lift restrictions on transit passenger services, from the 8th June Emirates will start flights to and from Pakistan. From 10 June, Abu Dhabi based Etihad Airways will link 20 cities in Europe, Asia, and Australia via Abu Dhabi including Karachi. The new transfer services will make it possible for those traveling on both airline's current network of special flights to connect easily through Abu Dhabi and Dubai onwards to key global destinations.
Emirates flights to Pakistan
From 8th June Emirates will offer flights from Karachi, Lahore, and Islamabad for travelers from Pakistan who wish to connect onwards to other Emirates destinations. There will be 14 weekly flights to Pakistan. It will be operating a daily flight between Karachi and Dubai, while 5 flights a week between Lahore and Dubai and 2 flights a week between Islamabad and Dubai. Emirates also flies to Sialkot, Peshawar, and Multan but it has not announced any schedule about these 3 cities. Pakistani consulate in Dubai has also started giving Emirates 50 passengers per flight to take to Pakistan on its flights.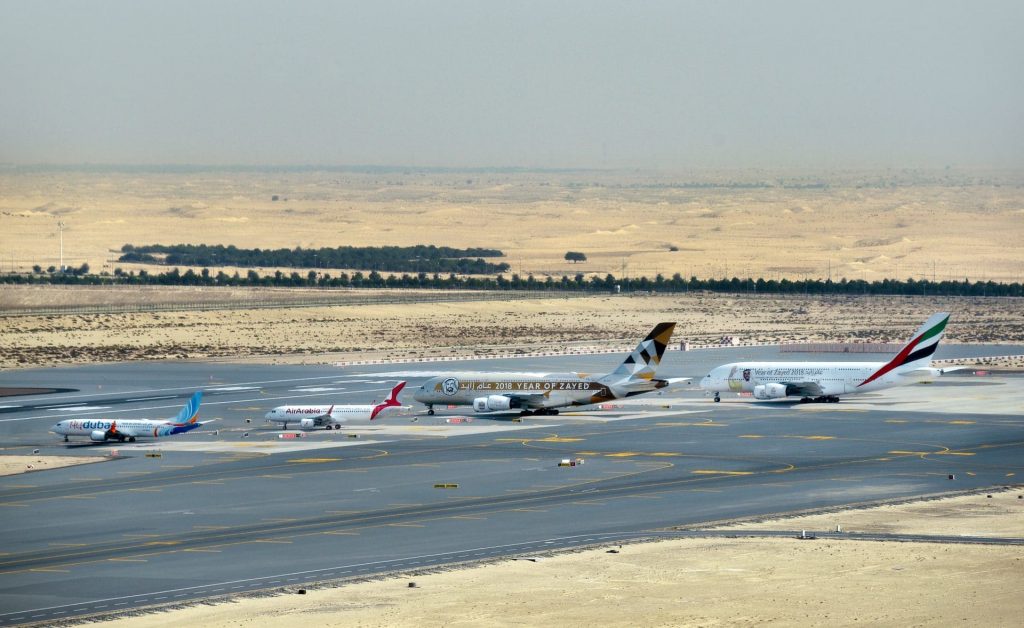 Emirates is currently flying to 9 cities around the world in 8 countries. From 15 June more flights for passengers will be available between Dubai and 16 cities. This includes Bahrain, Manchester, Zurich, Vienna, Amsterdam, Copenhagen, Dublin, New York JFK, Seoul, Kuala Lumpur, Singapore, Jakarta, Taipei, Hong Kong, Perth, and Brisbane. Travelers flying between the Asia Pacific, Europe, and the Americas, can connect safely and efficiently through Dubai. Emirates will be deploying its Boeing 777s for these flights while its massive fleet of Airbus A380s will remain stored.
Etihad flights to Pakistan
Abu Dhabi based Etihad Airways said that throughout June, Etihad is continuing to operate a network of special flights from Abu Dhabi to previously announced destinations across its international network. Easy transfer connections via Abu Dhabi will now be available from Jakarta, Karachi, Kuala Lumpur, Manila, Melbourne, Seoul, Singapore, Sydney, and Tokyo to major cities across Europe including Amsterdam, Barcelona, Brussels, Dublin, Frankfurt, Geneva, London Heathrow, Madrid, Milan, Paris Charles de Gaulle, and Zurich.
Etihad recently launched links from Melbourne and Sydney to London Heathrow, allowing direct transfer connections to and from the UK capital via Abu Dhabi. Those wishing to book are advised to visit www.etihad.com/transfer to view their options and to remain informed on the appropriate entry regulations at their end destination. Flights are also available for booking through the mobile app, by calling the Etihad Airways Contact Centre on +971 600 555 666 (UAE), or through a local or online travel agency.
Before you book a ticket
With travel restrictions remaining in place in most countries, customers are reminded to check entry and exit requirements before their journeys. Customers can book to fly between destinations in the Asia Pacific and Europe or the Americas, with a convenient connection in Dubai, as long as they meet travel and immigration entry requirements of their destination country.